The latest TV anime installment has been streamed on Crunchyroll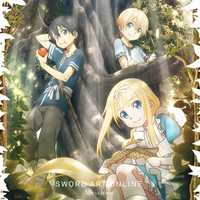 The first DVD/Blu-ray volume of the Sword Art Online: Alicization TV anime is set to be released in Japan on January 30, 2019, and its perfect limited production edition will come with a short novel "Distant Journey" newly-written by the Sword Art Online novel author Reki Kawahara himself. Aniplex has revealed a synopsis for the episode that happened during Kirito and Eugeo's journey, which was not told in the anime.
"Sword Art Online: Alicization Distant Journey" synopsis
To save their childhood friend Alice who was taken away, Kirito and Eugeo left Rulid Village, and are heading for the Central Capital Centoria. As the entrance exam for the Imperial Sword Mastery Academy is approaching, the two hurrying their journey arrive at "Bilsen's Inn." It has been a few years since the inn ceased its business and no owners has appeared since then. Kirito learns it, then
decides to stay there for one night, encouraging Eugeo who is not very hot on the plan. In the night,
when Kirito wakes up, he finds a girl whose arms and legs are seen through! "Onii-chan..., Aren't you
afraid of me?" What is the identity of the "ghost" who suddenly appears in front of Kirito and Eugeo?
The perfect limited production edition set also includes:
Newly drawn jacket illustration by the anime character designer/chief animation director Go Suzuki
12-page special booklet
Character song CD
Bonus footage (CMs and PVs)
Audio commentary
The first disc includes the TV anime's first three episodes. The price for the DVD is 8,424 yen (about 75 US
dollars) and that for the Blu-ray is 9,504 yen (84 US dollars).
Jacket illustration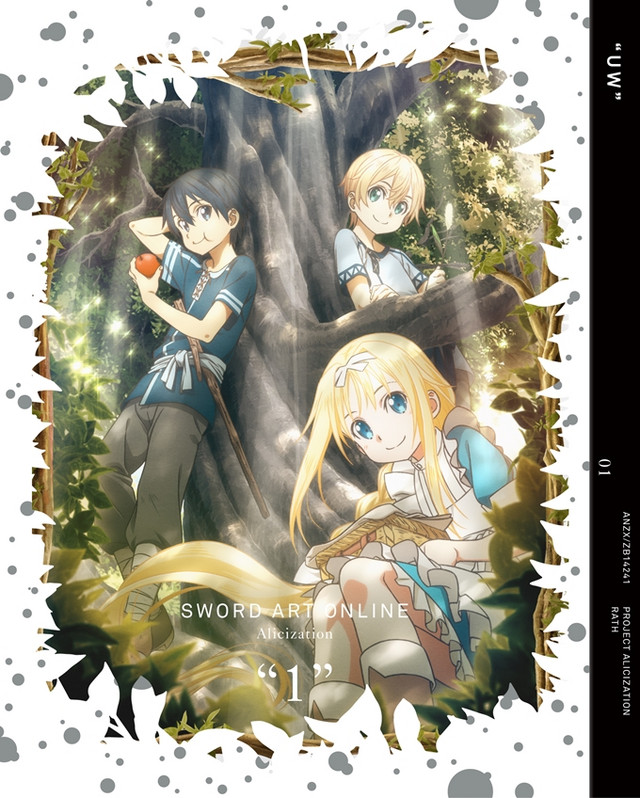 ,
---
Sword Art Online: Alicization, the third TV anime adaptation of Reki Kawahara's sci-fi adventure light
novel series Sword Art Online, premiered in Japan on October 6, 2018, and has been also streamed on
Crunchyroll for its members in North America, Central America, South America, Australia, New Zealand,
United Kingdom and Ireland.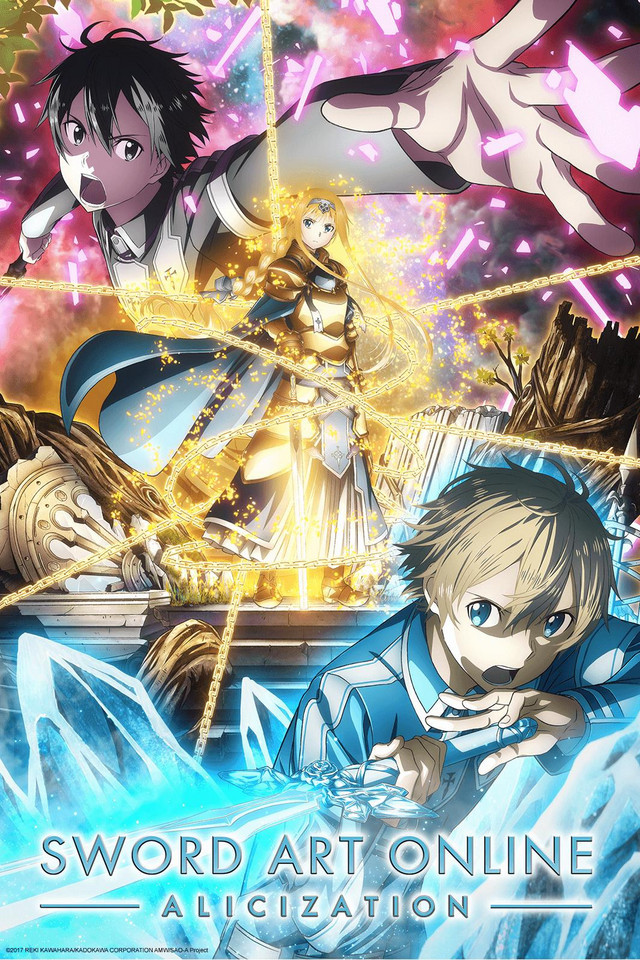 English PV#1
---
Source: Aniplex press release
©2017 Rei Kawahara/KADOKAWA/Ascii Media Works/SAO-A Project