Miyu Kubota (Sophy Hojo in Pripara) voices the game's original character Fria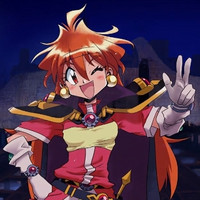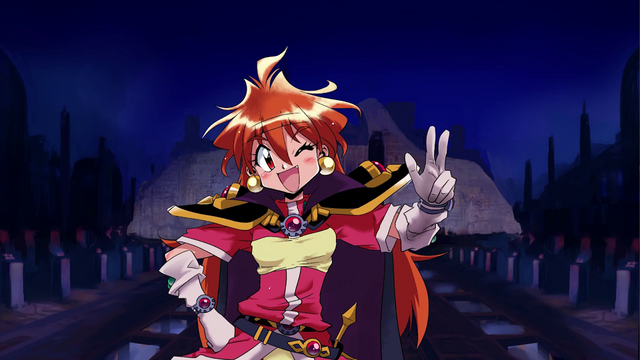 As one of the 30th anniversary projects for Fujimi Fantasia Bunko and Dragon Magazine, a real mystery solving game inspired by Hajime Kanzaka's fantasy light novel series Slayers will be held at four venues in Tokyo, Hyogo, Fukuoka, and Aichi between November 30, 2018, and March 24, 2019. Its title is "Slayers Nazotoki: Take back Drag Slave!"
Megumi Hayashibara, the original voice cast of the protagonist Lina Inverse in the Slayers anime series, is confirmed to voice the character in the game as well, alongside Miyu Kubota (Sophy Hojo in Pripara), who is cast as the game's original character Fria.
As a treasure hunter, the player visits the Ice Temple after hearing a rumor about hidden treasures. Then the player meets Lina Inverse whose magic powers are all taken away and a shrine maiden named Fria who has a special ability to take away "malicious words." Lina's taken words are seemed
to be scattered around the underground cave in the form of cipher text, and she can take them back by
breaking those ciphers. With Lina, who has no magic powers now, the player has to solve all ciphers
and take back her Drag Slave.
Playing time is 60 minutes, and the price for the ticket is 4,000 yen (3,500 yen for the advance).
PV
Schedule:
Main visual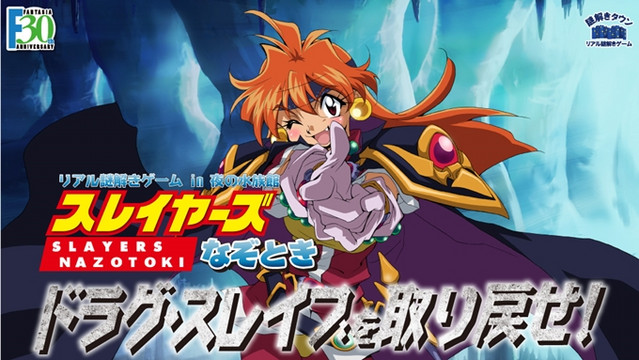 Fout-type clear files (800 yen) will be also available at the venues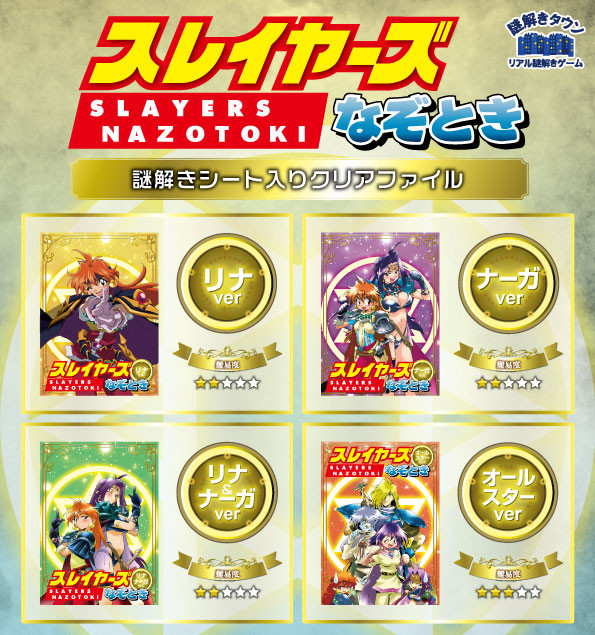 ---
Source: DAS press release