Highly anticipated second live-action film will open in Japan in the summer of 2019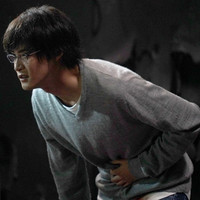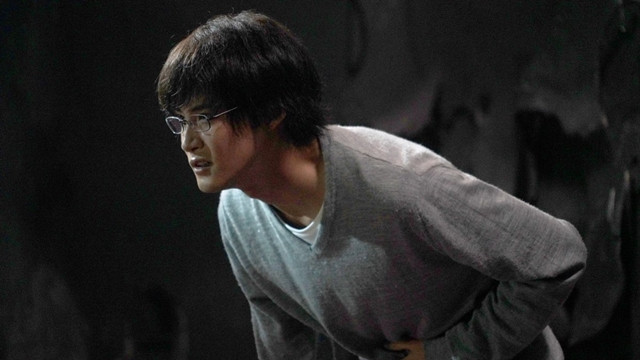 The official website for the forthcoming second live-action film project based on Sui Ishida's dark fantasy
manga series Tokyo Ghoul announced today that 28-year-old Shunya Shiraishi, best known as the protagonist
Haruto Soma in the 14th Heisei Kamen Rider series Kamen Rider Wizard (2012-2013), is reprising his role
as Nishiki Nishio, following the first film released in 2017.
Shiraishi says, "I was often told by the people who saw the first film, 'Nishiki was dead, wasn't he?" But he
has managed to survive somehow. He is immortal. I joined the shooting while thinking seriously again about
the meaning to do Tokyo Ghoul in live action. Please look forward to New Tokyo Ghoul, not Tokyo Ghoul Sequel."
場面写真 解禁#白石隼也 さんが西尾錦(ニシオ ニシキ)役として、2019年夏公開『#東京喰種 トーキョーグール2』で続投決定‼

今回解禁となった場面写真では、ダメージを受けながらも闘志をむき出しにするニシキの姿が。恋人を守るため、#窪田正孝 さん演じるカネキと共闘する姿も描かれます‼ pic.twitter.com/Wxrv1Q9yaK

— 映画『東京喰種 トーキョーグール』 (@tkg_movie) 2018年11月28日
The live-action film Tokyo Ghoul 2 (tentative title) is set for a release in Japan in the summer of 2019.
As reported, 30-year-old Masataka Kubota (Light Yagami in the Death Note TV drama) will return as
the protagonist Ken Kaneki. And in place of Fumika Shimizu in the first film, 20-year-old fashion model/
actress Maika Yamamoto (Kaede Kayano in Assassination Classroom live-action films) is newly cast as
the main heroine Touka Kirishima, 33-year-old Shouta Matsuda (Saki Kubozuka in Dias Police: Dirty
Yellow Boys) is set to play Shu Tsukiyama, the infamous Gourmet ghoul of the 20th ward.
Masataka Kubota as Ken Kaneki in the second film
場面写真 解禁
2019年夏公開となる『#東京喰種 トーキョーグール2』主人公・金木研(カネキケン)を演じる #窪田正孝 さんの本編写真を公開❗

人間と喰種(グール)のハーフとなり、戸惑いと葛藤の中で揺れ動いた前作の姿とは異なり、迷いのない眼差しで戦闘態勢をとるカネキの姿に注目!! pic.twitter.com/vWfr01SN1N

— 映画『東京喰種 トーキョーグール』 (@tkg_movie) 2018年11月21日
Teaser trailer
Teaser visual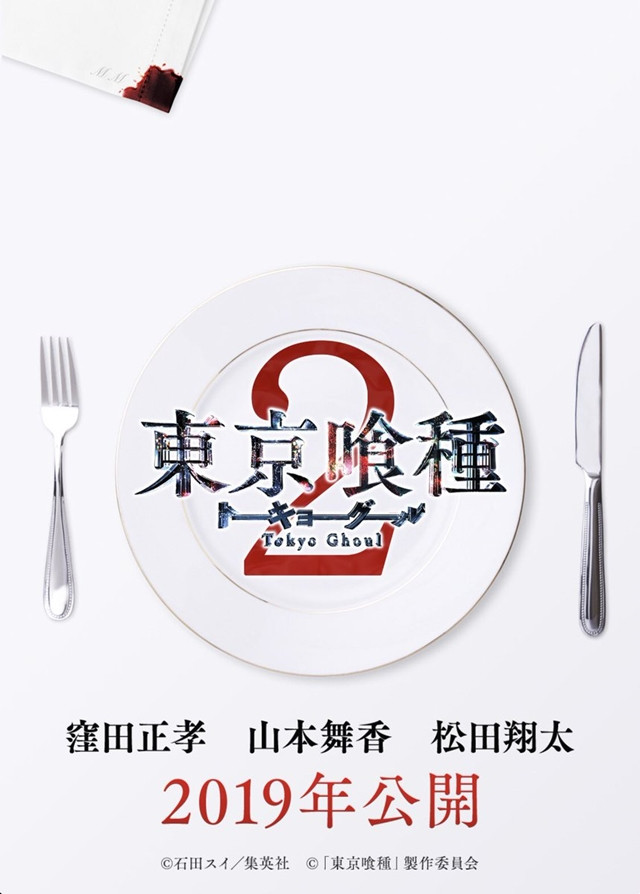 ---
Source: "Tokyo Ghoul 2" live-actiob film project official website / Twitter
© Sui Ishida/Shueisha
© "Tokyo Ghoul" Production Committee