Un nouveau run pour la série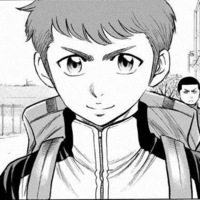 Annoncée ce week-end, l'adaptation en animé de la seconde partie du manga-fleuve Ace of Diamond de Yûji Terajima commence d'ores et déjà à nous présenter ses nouveaux personnages.
En l'occurrence, les deux premiers sont de jeunes membres du club de baseball de Seidô (celui du protagoniste), Kaoru Yui et Hirofumi Asada, respectivement doublés par Ayumu Murase (Muhyo dans Muhyo & Rôji – Bureau d'investigation des affaires du paranormal) et Tasuku Hatanaka (Yû dans My Sister, My Writer), que l'on pourra découvrir lors de la diffusion de la série prévue pour l'année prochaine.
En France, retrouvez les deux premières saisons de l'animé Ace of Diamond gratuitement et en intégralité sur Crunchyroll !

Synopsis : L'équipe de baseball du collège Takagi termine sa saison sans une seule victoire. Son lanceur, Eijun Sawamura, a à cœur de prendre sa revanche avec ses coéquipiers, une fois au lycée.
Sources : Mantan Web via ANN