Five-member unit D-selections performs the new ED song "AlegriA"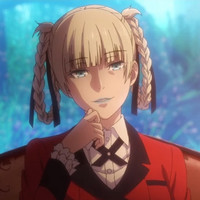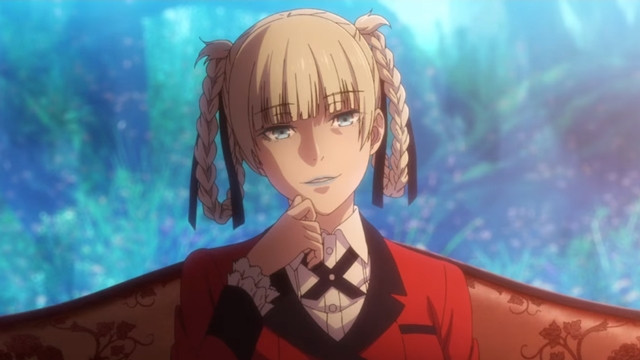 The official website for Kakegurui xx, the upcoming TV anime second season based on Homura Kawamoto
(story) and Toru Naomura (art)'s gambling themed manga Kakegurui, has started streaming a two-minute
new PV introducing its OP theme song "Kono Yubi Tomare" (Come and gather at this finger) by 18-year-old
singer JUNNA and announcing its premiere on MBS on January 8, 2019.
JUNNA is best known as the singing voice of Mikumo Guynemer, the lead vocalist of the five-member unit
Walküre in the Macross Delta anime series, and "Kono Yubi Tomare" will be released as her third solo single
from Flying Dog on January 23, 2019.
Following the first season's "LAYon-theLINE," the second season's ED theme song "AlegriA" is written/
composed/arranged by ECHNOBOYS PULCRAFT GREEN-FUND and performed by five-member artist
unit D-selections. Its CD single is set to be released on February 27, 2019.
\(^^)/滾ってしまうわ\(^^)/
さらに、EDテーマはD-selections「AlegriA」に決定!
作詞・作曲はTECHNOBOYS PULCRAFT GREEN-FUNDさんです。
発売は2019年2月27日♪
公式サイトも更新しました▶https://t.co/u2rQTXPv49 pic.twitter.com/6kicfCK73j

— TVアニメ「賭ケグルイ××」公式 (@kakegurui_anime) 2018年12月6日
---
Key visual
\キービジュアル発表!/
アニメ #賭ケグルイ 第二章
2019年1月よりMBS/TOKYO MX/テレビ愛知/RKB毎日放送/BS日テレ/NETFLIXにて放送決定!
公式HPには新キャラクター11人の設定も公開!
気になる新キャストは11/26から1日1名ずつ、当アカウントで発表です
▶https://t.co/u2rQTXxUcB pic.twitter.com/YORPS084gg

— TVアニメ「賭ケグルイ××」公式 (@kakegurui_anime) 2018年11月20日
Main staff:
Director: Yuichiro Hayashi (Garo Divine Flame), Kiyoshi Matsuda (Kumamiko)
Series compoistion: Yasuko Kobayashi (Attack on Titan, JoJo's Bizarre Adventure)
Anime character design: Manabu Akita (TURNOVER)
Anime production: MAPPA (Yuri!!! on Ice, BANANA FISH)
---
Source: TV anime "Kakeguruixx" official website/Twitter
©Homura Kawamoto, Toru Naomura/SQUARE ENIX, "Kakegurui xx" production Committee