Masataka Kubota (Death Note TV drama) also returns as the protagonist Ken Kaneki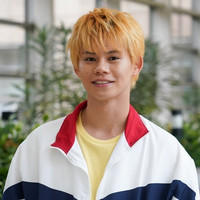 In addition to Shunya Shiraishi as Nishiki Nishio reported last week, the official website for the forthcoming second live-action film project based on Sui Ishida's dark fantasy manga Tokyo Ghoul has confirmed that 24-year-old Kai Ogasawara is reprising his role as Hideyoshi "Hide" Nagachika, the protagonist Ken Kaneki's human best friend. Ogasawara is a member of Japanese idol unit Chotokkyu/Bullet Train.
Ogasawara says, "As a big fan of the manga, it was a happy time for me to return to the Tokyo Ghoul world as the role of Hide again! I was excited to feel the passion at the set every time, and am still missing it. I tried to portray the character Hide as a mental support to his best friend Kaneki and as a light that can get close to him gently. In this second film, I thought it must be about a love triangle among Kaneki, Tsukiyama-san, and me... (laugh). I hope you will enjoy the ghoul world that becomes more "crescendo" than the first film."
場面写真 解禁
2019年夏公開『#東京喰種 トーキョーグール2』で、「超特急」#小笠原海 さんが、前作に引き続き主人公カネキの親友・永近英良(ナガチカ ヒデヨシ)役として続投決定‼

出番がない日も現場に赴くほど「東京喰種」へのアツい想いで挑んだ、小笠原さん演じる"ヒデ"の活躍はいかに!? pic.twitter.com/LSMafw48PO

— 映画『東京喰種 トーキョーグール』 (@tkg_movie) 2018年12月5日
The live-action film Tokyo Ghoul 2 (tentative title) is set for a release in Japan in the summer of 2019.
Masataka Kubota as Ken Kaneki in the second film
場面写真 解禁
2019年夏公開となる『#東京喰種 トーキョーグール2』主人公・金木研(カネキケン)を演じる #窪田正孝 さんの本編写真を公開❗

人間と喰種(グール)のハーフとなり、戸惑いと葛藤の中で揺れ動いた前作の姿とは異なり、迷いのない眼差しで戦闘態勢をとるカネキの姿に注目!! pic.twitter.com/vWfr01SN1N

— 映画『東京喰種 トーキョーグール』 (@tkg_movie) 2018年11月21日
Shunya Shiraishi as Nishiki Nishio
場面写真 解禁#白石隼也 さんが西尾錦(ニシオ ニシキ)役として、2019年夏公開『#東京喰種 トーキョーグール2』で続投決定‼

今回解禁となった場面写真では、ダメージを受けながらも闘志をむき出しにするニシキの姿が。恋人を守るため、#窪田正孝 さん演じるカネキと共闘する姿も描かれます‼ pic.twitter.com/Wxrv1Q9yaK

— 映画『東京喰種 トーキョーグール』 (@tkg_movie) 2018年11月28日
Teaser trailer
Teaser visual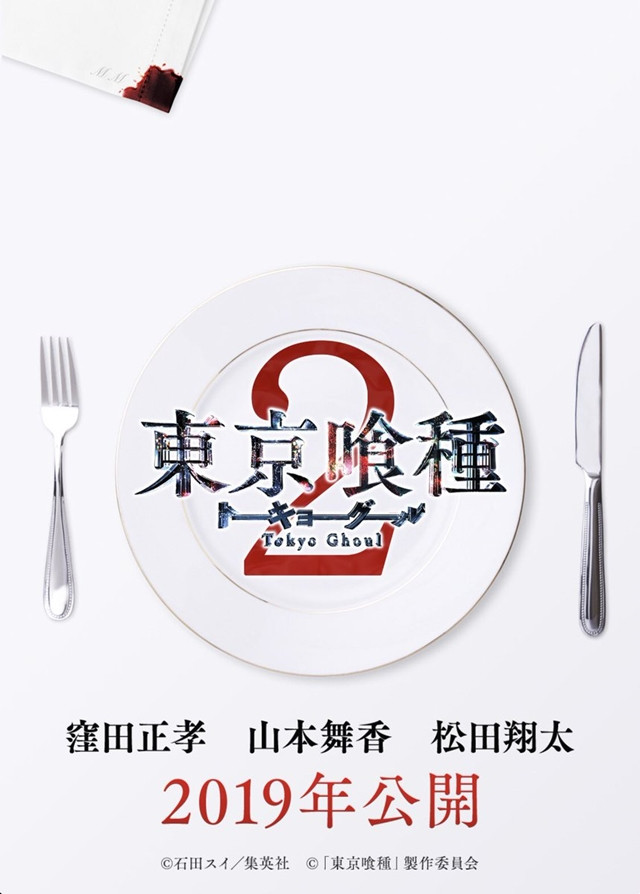 ---
Source: "Tokyo Ghoul 2" live-actiob film project official website / Twitter
© Sui Ishida/Shueisha
© "Tokyo Ghoul" Production Committee