CD and DVD will be available on December 17, 2018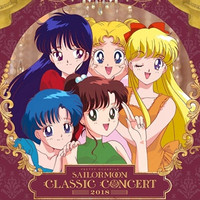 To promote the upcoming CD/DVD release on December 17, the Pretty Guardian Sailor Moon franchise's official YouTube channel has started streaming a seven-minute digest clip from "Pretty Guardian Sailor Moon Classic Concert 2018" held at Tokyo Metropolitan Theatre Concert Hall in Ikebukuro, Tokyo, on August 28, 2018.
Following the very successful previous one held in August 2017 for the franchise's 25th anniversary, it was the second classic concert featuring the theme songs and soundtrack music from the Sailor Moon anime series performed by Tokyo Philharmonic Orchestra, the oldest classical orchestra in Japan founded in 1911. In addition to Kotono Mitsuishi (the voice of Usagi Tsukino/Sailor Moon in all anime series) as the narrator, veteran anison singer Mistuko Horie (Sailor Moon Crystal third season OP song "New Moon ni Koishite") newly joined as a special guest singer.
"Pretty Guardian Sailor Moon Classic Concert 2018" digest
CD jacket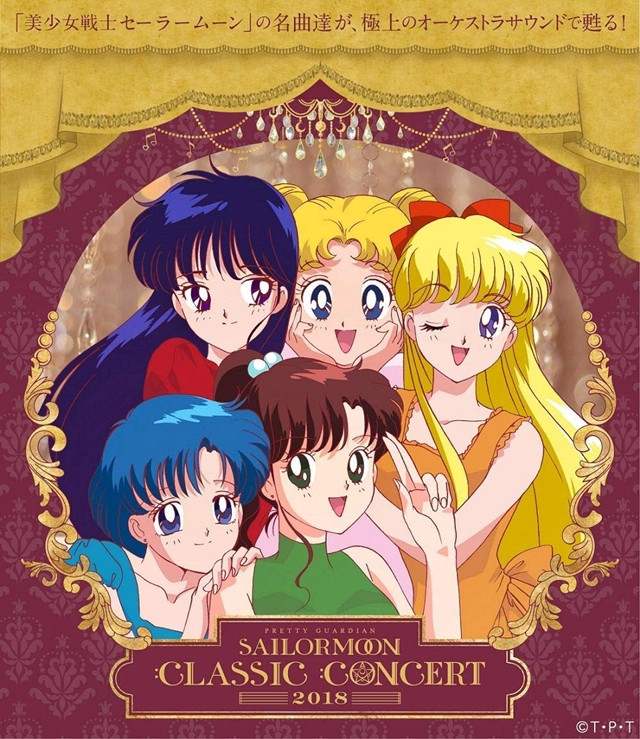 DVD jacket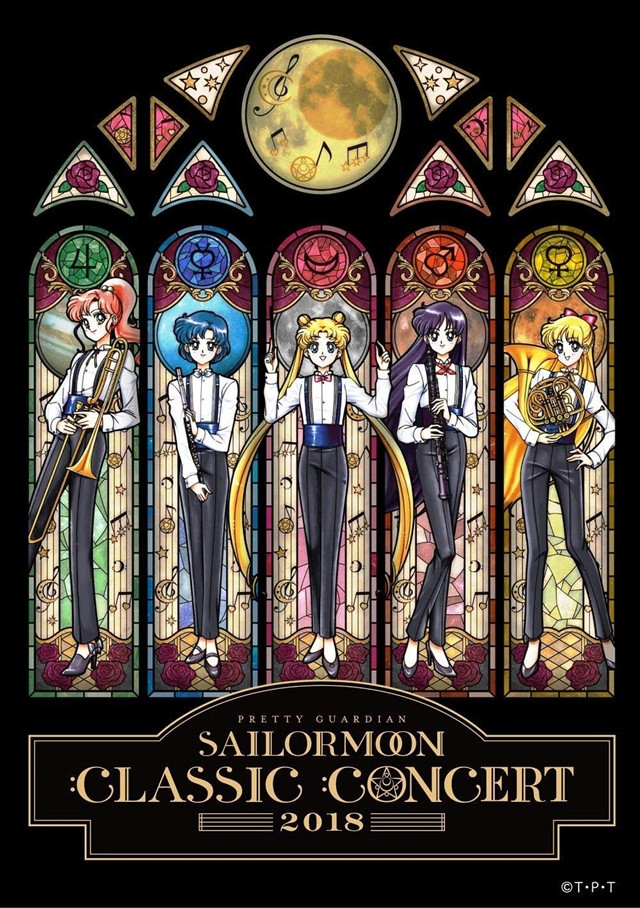 Song list:
1. "Avant BGM"
2. "Moonlight Densetsu"
3. "Sailor Moon Soundtrack Medley"
4. "Onaji Namida wo Wakeatte"
5. "I am Sailor Moon"
6. "Otome no Policy"
7. "La Soldier"
8. "Densetsu Seitan"
9. "Moonlight Densetsu piano ver. ~Tuxedo Mirage"
10. "New Moon ni Koishite"
11. "Eyecatch BGM"
12. "Back: Toccata and Fugue"
13. "Uranus and Neptune Medley"
14. "eternal eternity"
15. "Sailor Starlights Shutsugen"
16. "Three Lights Medley: Todokanu Omoi -my friend's love- Nagareboshi he"
17. "Wandering Stars"
18. "Shadow Galactica (Part1)"
19. "Golden Queen Galaxia"
20. "Shadow Galactica (part 2) - Eternal Sailor Moon Action Music"
21. "Sailor Star Song"
Enc. "Moonlight Densetsu"
---
"Sailor Moon 25th Anniversary Classic Concert" digest (Tokyo Metropolitan Theatre on August 2, 2017).
CD jacket illustration
---
Source: "Sailor Moon" 25th anniversary project site
© Naoko Takeuchi 
© Naoko Takeuchi, PNP, Toei Animation