Manga gratis lesen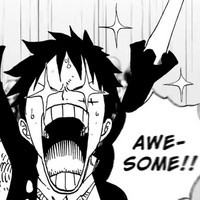 Jedem Anime- und Manga-Fan sollte Shonen Jump ein Begriff sein. In dem japanischen Magazin wurde schließlich eine Vielzahl der beliebtesten Mangas aller Zeiten veröffentlicht. Nun hat der amerikanische Ableger des Magazins sein neues Geschäftsmodell angekündigt.
Here's the breakdown of the new Shonen Jump. When we say simul with Japan, we mean it! #sundayfunday https://t.co/SqC3Hh7tCZ pic.twitter.com/gD8ybR03Xo

— Shonen Jump (@shonenjump) 8. Dezember 2018
So werden künftig die neuesten Kapitel aller Shonen Jump Serien umsonst lesbar sein – und nun werden sie auch simultan auf Englisch und Japanisch erscheinen. Des Weiteren wird der gesamte englische Shonen-Jump-Katalog für gerade mal 1,99$ verfügbar gemacht. Das beinhaltet immerhin Serien wie One Piece, My Hero Academia und Dragon Ball.
Diese neue Ära des Jumps beginnt am 17. Dezember. Nun ist die Shonen Jump leider nicht in Deutschland verfügbar, doch dieses neue Geschäftsmodell könnte die gesamte Mangaindustrie revolutionieren. Inwiefern dies Auswirkungen auf hiesige Angebote haben wird, lässt sich zum aktuellen Zeitpunkt noch nicht sagen.