Meanwhile, Conan introduces himself as "Arthur Hirai" to Ran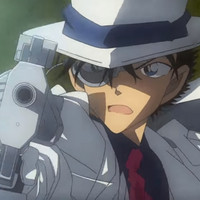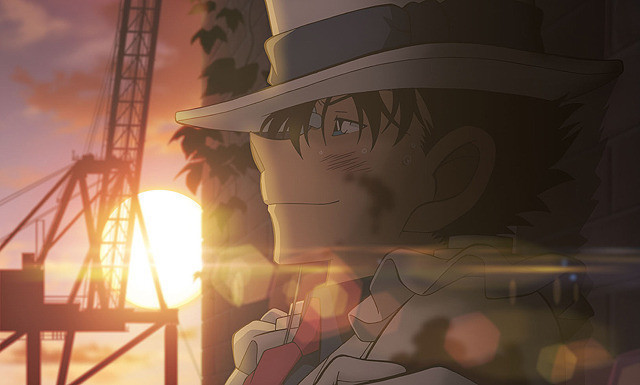 The official website for the anime feature film series based on Gosho Aoyama's Detective Conan manga
today started streaming a 30-second teaser trailer for its next 23rd film Konjyou no Fist/The Fist of Blue
Sapphire featuring the hand-to-hand battle between Kaito Kid and Makoto Kyogoku, "the strongest karate
fighter" who makes his first appearance in the film series. Meanwhile, Conan Edogawa, who is forced to
disguise by Kid, introduces himself as "Arthur Hirai" to Ran, who has also visited Singapore.
Detective Conan: The Fist of Blue Sapphire is set to be released in Japan on April 12, 2019.
Teaser trailer
Teaser visual
Never let you go...
"もう決して、あなたを離しません-"

4月12日(金)全国公開
劇場版『名探偵コナン 紺青の拳(フィスト)』https://t.co/mmTkngKj01#名探偵コナン #コナン映画 #紺青の拳 pic.twitter.com/us2quDj2AN

— 劇場版名探偵コナン【公式】 (@conan_movie) 2018年12月4日
The story of The Fist of Prussian Blue is set in Singapore, the first foreign country to be featured in the
film series, and revolves around the world's biggest jewel "Blue Sapphire" which is said to have sunk to
the bottom of the sea in the end of the 19th century. Conan and his destined rival Kaito Kid are getting
involved in a murder incident occurred at Marina Bay Sands (an integrated resort hotel in Singapore)
and a great conspiracy in the country. Makoto Kyogoku appears as a key person who tries to interrupt
Kid's attempt to steal Blue Sapphire. The film follows the three-way battle among Kid, Kyogoku, and
Conan who is forcibly brought to Singapore by Kid.
---
Source: "Detective Conan" anime film official website / Twitter
©2019 Gosho Aoyama/Detective Conan Production Committee