You can request your favorite PreCure song and soundtrack music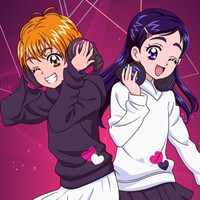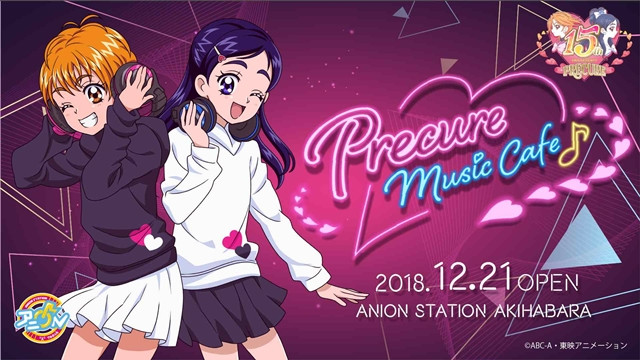 Bandai Namco Amusement's character-themed cafe AniOn Station in Akihabara, Tokyo, will open "PreCure
Music Cafe," a time-limited cafe collaborated with Toei Animation's PreCure anime franchise that celebrate
s its 15th anniversary this year, from December 21, 2018, to January 20, 2019.
Customers can request their favorite theme/insert songs and OP/ED movies from the 15 PreCure series to
the in-store program "JUKE BOX ROCK ON." More than 300 PreCure songs are available to be screened on
the cafe's large monitors.
The entrance fee is 500 yen, and customers receive one request ticket for one order.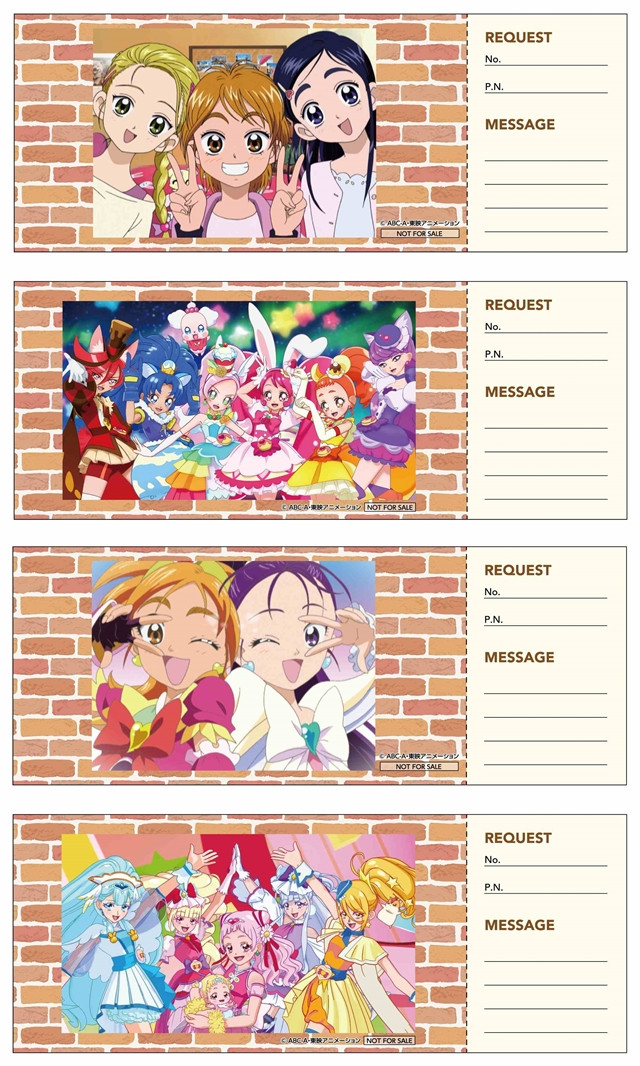 During the period, original goods and collaboration menu will be also offered. Below are some examples.
- Acryl charms inspired by the 55 PreCure girls' costume and shoes (600 yen)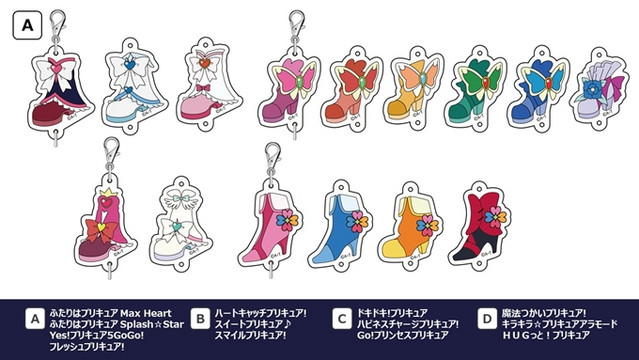 - Nagisa & Honoka's heart-shaped tin bagde (500 yen)
Collaboration Drinks (700 yen)
- Futari wa PreCure Drink/Fresh PreCure! Drink/Smile PreCure! Drink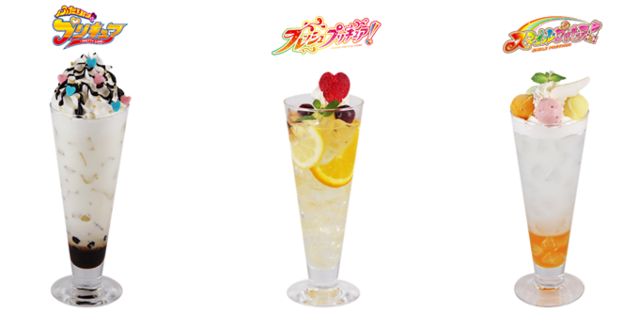 Cure Black Food (1,200 yen)/Cure White Food (7000 yen)/PreCure 15th Anniversary Dessert (1,000 yen)

---
Source: Bandai Namco Amusement press release
©ABC-A・Toei Animation