Get ready for some exciting updates, Gacha pulls, and so much more this holiday season in DanMachi - MEMORIA FREESE!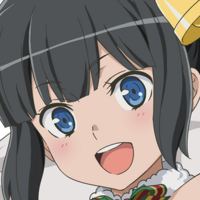 Join a festive fight for the holidays in DanMachi - MEMORIA FREESE!
First things first: An update will be made to the game on 12/19. App size will only be increased 500mb from original size.
Here's an overview of some of the updates and new In-Game Campaign Events that are part of the holiday celebration:
As of yesterday, Orario Souvenirs will be added to the Seiros and Dulb exchange to gift souvenirs for potential crossover units such as Attack on Titan.
On 1/8, Familia level cap will be increased!
You can pull these through a Holy Night Panic Gacha pull:
4 ★ [Holy Gale] Ryu Lion
4 ★ [Holy Choir] Eina Tulle
4 ★ [Pure White] Syr Flover
4 ★ [Jingle Bell] Hestia
4 ★ [Santa Princess] Ais Wallenstein
4 ★ [Winter Elf] Lefiya Viridis
Collect plenty of Snow Gems to Limit Break [Artel Tart] Liliruca!
The following units will be available in the new Popular Wargame Gacha that is coming soon.
Gale Disguised Ryu

Goddess Flame Hestia

Minstrel Elf Eina

Almighty Fighter Asfi
New Special Assist Bundle Pack is coming for a special chance to get these assists:
Earn a Bond for The Grand Day Eve, [Minstrel Elf] Eina by collecting items in a high difficulty event Heroic Trial!
A new season of Record Buster also begins against Ottarl.