Latest "Yo-kai Watch" film ranks 4th with soft 251 million yen in its opening weekend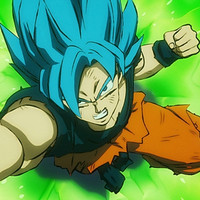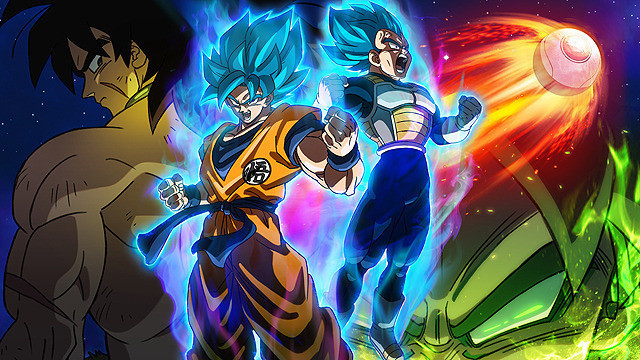 Toei Animation's highly anticipated 20th Dragon Ball film, Dragon Ball Super: Broly topped its debut
weekend box office, making 813 million yen from the 639,000 ticket sales in its first Saturday and
Sunday in Japan, which was 84.6% of the opening weekend gross of the franchise's previous 19th
film Resurrection 'F' released on the Saturday of April 18, 2015.
The 100-minute film was released in 361 theaters with 467 screens across Japan on the Friday of
December 14. Adding its opening day gross on Friday, the film's three-day box office total was actually
1,050,805,000 yen (824,205 admissions). It also ranked No.1 in Pia's first day satisfaction ranking
with approval rating of 92.7%. Judging from its opening weekend result and good word of mouth,
Dragon Ball Super: Broly has a high possibility to become the most successful film in the 32-year-old
anime franchise.
Meanwhile, Yo-kai Watch: Forever Friends, the fifth feature film in the Yo-kai Watch anime franchise,
ranked fourth with a disappointing 251 million yen in its opening weekend, which was only 62.9% of
that of the previous fourth film Shadowside: Oni-ou no Fukkatsu in December 2017.
---
Weekend box office in Japan (December 15-16, 2018)
(ticket sales basis)
1 (new). "Dragon Ball Super: Broly"
2 (2). "Bohemian Rhapsody"
3 (1). "Fantastic Beasts: The Crimes of Grindelwald"
4 (new). "Yo-kai Watch: Forever Friends"
5 (new). "The Grinch"
6 (3). "Kuru"
7 (new). "Haru Matsu Bokura"
8 (4). "The Nutcracker and the Four Realms"
9 (5). "Mobile Suit Gundam NT"
10 (6). "Sumaho wo Otoshita dakenanoni"
"Dragon Ball Super: Broly" trailer
"Yo-kai Watch: Forever Friends" trailer
---
Source: Eiga.com
© Bird Studio/Shueisha
© "2018 Dragon Ball Super" Production Committee
©LEVEL-5/Movie "Yo-Kai Watch" project 2018