Pre-orders kick off today on the Crunchyroll Store!
"Goblins. Are there any quests?"
Goblin Slayer's dense personality may be fun to try and break through but let's be real. His singular goblin slaying life mission is not something to mess around with. He'll kill all of the goblins that are threatening your peace of mind and your physical safety (even in your dreams) no matter the cost. This is exactly why you'll want him in your home! He might even do a daily check of your perimeter every morning with a mere whisper of possible goblin movement. Pre-orders are now available in the Crunchyroll Store!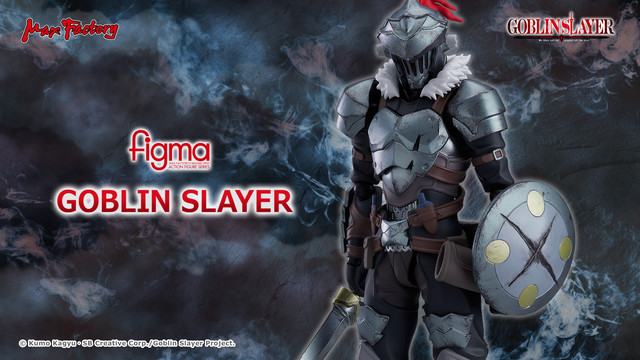 The Goblin Slayer Figma is fully articulated and flexible so that he can easily kill goblins for you at a moment's notice. With his signature armor and capability to be armored with his attachable sword, shield, and club, he's ready to slay goblins for you in any environment.
Stop by the Crunchyroll Store to get your own Goblin Slayer Figma!