"Gundam NT" crossed the 500 million yen mark in its 4th weekend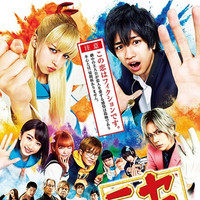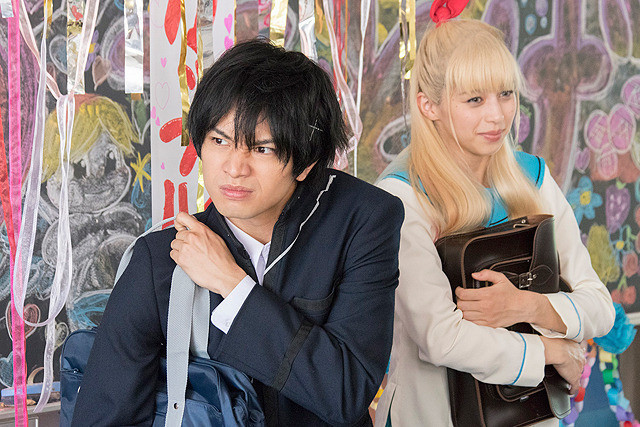 The live-action film adaptation of Naoshi Komi's love-comedy manga Nisekoi was released in 294
theaters across Japan on December 21, then ranked a very disappointing ninth place in its opening
weekend box office. Its actual gross has not yet been reported, but it is highly unlikely that the film
will keep staying in the top 10 in its second week.
The 117-minute film stars 24-year-old Kento Nakajima (boy idol group Sexy Zone member) as the
male protagonist Raku Ichijo and 21-year-old Ayami Nakajo (Anonymous Noise) as the main heroine
Chitoge Kirisaki. Nakajima has starred in many live-action films based on popular Japanese manga
and anime, such as Hiromu Arakawa's Silver Spoon (2014), Makino's Defying Kurosaki-kun (2016),
and A-1 Pictures' The Anthem of the Heart (2017). The most successful film in his actor career was
Defying Kurosaki-kun that made 1.23 billion yen from its domestic run.
Toei Animation's 20th Dragon Ball film Dragon Ball Super: Broly lost its top position to Ralph Breaks
the Internet in its second weekend. But it already earned 2,037,801,100 yen from the 1,576,183
ticket sales in 11 days from its release on December 14, which was the fastest record for the Dragon
Ball film series.
Already out of top 10, but Mobile Suit Gundam NT (Narrative) was confirmed to cross the 500 million
yen on December 23, in 24 days since its release.
---
Weekend box office in Japan (December 22-23, 2018)
(ticket sales basis)
1 (new). "Ralph Breaks the Internet"
2 (1). "Dragon Ball Super: Broly"
3 (new). "Kamen Rider Heisei Generations FOREVER"
4 (2). "Bohemian Rhapsody"
5 (3). "Fantastic Beasts: The Crimes of Grindelwald"
6 (new). "A Star Is Born"
7 (5). "The Grinch"
8 (4). "Yo-kai Watch: Forever Friends"
9 (new). "Nisekoi"
10 (6). "Kuru"
"Nisekoi" trailer
---
Source: Eiga.com, Cinema Topics
© 2018 Movie "Nisekoi" Production Committee
© Naoshi Komi/Shueisha