david production (JoJo's Bizarre Adventure, Cells at Work!) works on anime production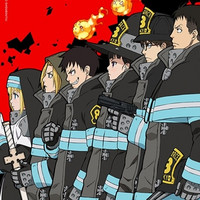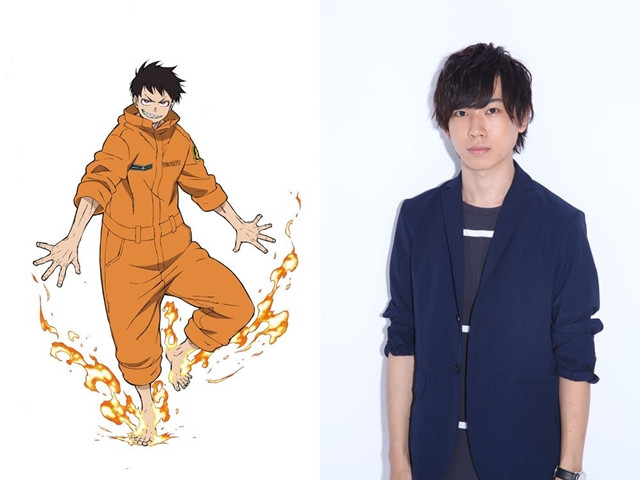 The official website for the upcoming TV anime adaptation of Atsushi Ohkubo (Soul Eater)'s dark battle
fantasy manga Enn Enn no Shouboutai (English title: Fire Force) is updated with a second teaser visual
featuring the members of Special Fire Force Company 8 and announced that 24-year-old Gakuto Kajiwara
(Asta in Black Clover) is cast as its protagonist Shinra Kusakabe.
The adaptation is animated by david production (JoJo's Bizarre Adventure series, Cells at Work!). Yuki
Yase (Kubikiri Cycle) serves as director, alongside series composition writer Yamato Haishima and character
designer Hideyuki Morioka (Sayonara, Zetsubou-Sensei, Kizumonogatari). Its broadcast schedule has
not yet been announced.
2nd teaser visual with a tagline, "Special Fire Force Company 8 are go!!"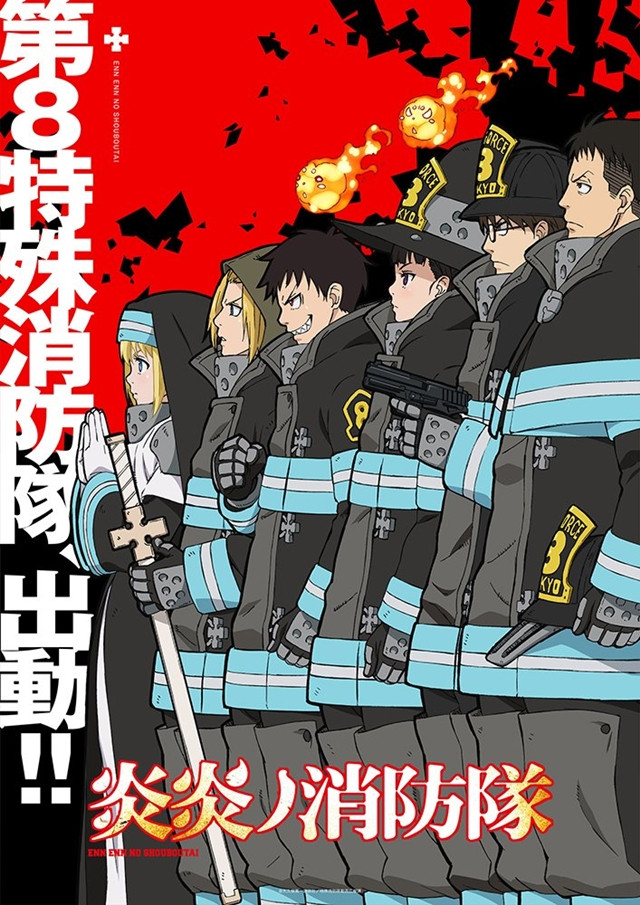 新入隊員であるシンラが入隊した第8特殊消防隊のメンバーが集結し、これから戦いの現場へと向かうために整列している姿が描かれている新ビジュアルが解禁!また主人公であるシンラを演じるキャストは梶原岳人に決定! https://t.co/fXY0gK1QAO #炎炎ノ消防隊 pic.twitter.com/6zwj6d7QVW

— 『炎炎ノ消防隊』公式 TVアニメ化決定! (@FireForce_PR) 2018年12月25日
---
The manga has been serialized in Kodansha's Weekly Shonen Magazine since September 2015,
and under the title Fire Force, its English edition has been published from Kodansha USA since
November 2016. The publisher introduces its story as below:
The city of Tokyo is plagued by a deadly phenomenon: spontaneous human combustion! Luckily, a special
team is there to quench the inferno: The Fire Force! The fire soldiers at Special Fire Cathedral 8 are about
to get a unique addition. Enter Shinra, a boy who possesses the power to run at the speed of a rocket,
leaving behind the famous "devil's footprints" (and destroying his shoes in the process). Can Shinra and
his colleagues discover the source of this strange epidemic before the city burns to ashes?
---
Source: TV anime "Enn Enn no Shouboutai" official website / Twitter
© Atsushi Ohkubo, Kodansha?Specail Fire Force Animation Public Relations Department