Votes for the "Anime Fan Award" will begin on January 14, 2019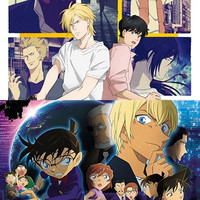 Tokyo Anime Award Festival has announced the top 100 anime titles (90 TV series and ten feature films) chosen by fans' online votes from a total of 524 titles aired/released in Japan between October 15, 2017, and October 13, 2018. A total number of votes cast between November 17 and December 24 was 397,145, which was the highest record in the award's 16-year history.
From this 100 titles, the Grand Prix winners of "Anime of The Year" will be chosen by industry experts (producers, creators, broadcasters, critics, staff members of animation shops, etc.), while the winner of "Anime Fan Award" will be decided by another online votes by fans, which is scheduled to begin on January 14, 2019. Check out Japanese fans' choices below.
---
Top 90 TV anime titles: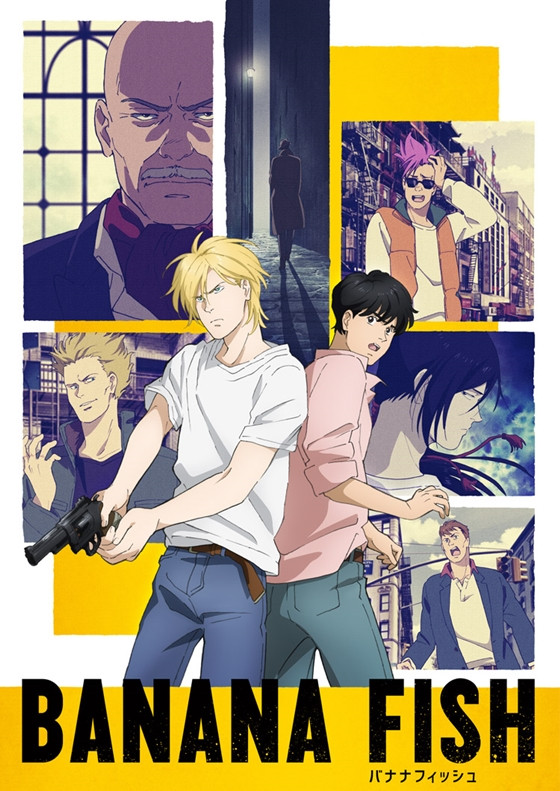 ©Akimi Yoshida, Shogakukan/Project BANANA FISH
2. "A Place Further than the Universe"
6. "IDOLiSH7"
11. "Bloom Into You"
12. "JoJo's Bizarre Adventure: Golden Wind"
14. "Asobi Asobase"
16. "Rascal Does Not Dream of Bunny Girl Senpai"
17. "Goblin Slayer"
19. "Steins;Gate 0"
20. "Attack on Titan Season 3"
22. "Shoujo Kageki Revue Starlight"
23. "That Time I Got Reincarnated as a Slime"
24. "HINAMATSURI"
25. "Mr. Osomatsu Second Season"
26. "The [email protected] SideM"
27. "My Hero Academia Third Season"
28. "Cardcaptor Sakura: Clear Card"
29. "Golden Kamuy First & Second Season"
30. "Sword Art Online Alicization"
32. "Zoku Touken Ranbu -Hanamaru-"
33. "Free!−Dive to the Future−"
34. "Kino's Journey -the Beautiful World- the Animated Series"
35. "Karakai Jozu no Takagi-san"
36. "Blood Blockade Battlefront & Beyond"
37. "Yowamushi Pedal GLORY LINE"
39. "Wotakoi: Love is Hard for Otaku"
40. "The Ancient Magus' Bride"
42. "DAKAICHI -I'm being harassed by the sexiest man of the year-"
43. "Fate/Apocrypha"
44. "Hozuki's Coolheadedness 2"
45. "Planet With"
46. "Hi Score Girl"
47. "Gintama. Shirogane no Tamashii-hen"
48. "Sword Art Online Alternative Gun Gale Online"
51. "Yuki Yuna is a Hero: Washio Sumi Chapter/hero Chapter"
52. "Skull-face Bookseller Honda-san"
53. "Love Live! Sunshine!! Second Season"
56. "The Disastrous Life of Saiki K. Second Season"
57. "Encouragement of Climb Third Season"
58. "Magical Circle Guru Guru"
59. "A Certain Magical Index III"
60. "The Ryuo's Work is Never Done!"
62. "Katana Maidens ~ Toji No Miko"
63. "Comic Girls"
64. "March comes in like a lion. Second Season"
65. "Iroduku: The World in Colors"
67. "Shinkansen Henkei Robo Shinlkalion The Animation"
68. "Ms. Vampire who lives in my neighborhood."
69. "The [email protected] Cinderella Girls Theater Second & Third Season"
70. "UzaMaid!"
71. "Mr. Tonegawa: Middle Management Blues"
72. "Angel of Death"
74. "DYNAMIC CHORD"
75. "The [email protected] SideM SideM Wakeatte Mini!"
76. "Tada Never Falls in Love"
78. "GRAND BLUE"
80. "Slow Start"
83. "Legend of the Galactic Heroes Die Neue These 'Kaikou'"
84. "How Not to Summon a Demon Lord"
85. "Konohana Kitan"
86. "citrus"
---
Top 10 anime films:
1. "Detective Conan Zero the Enforcer"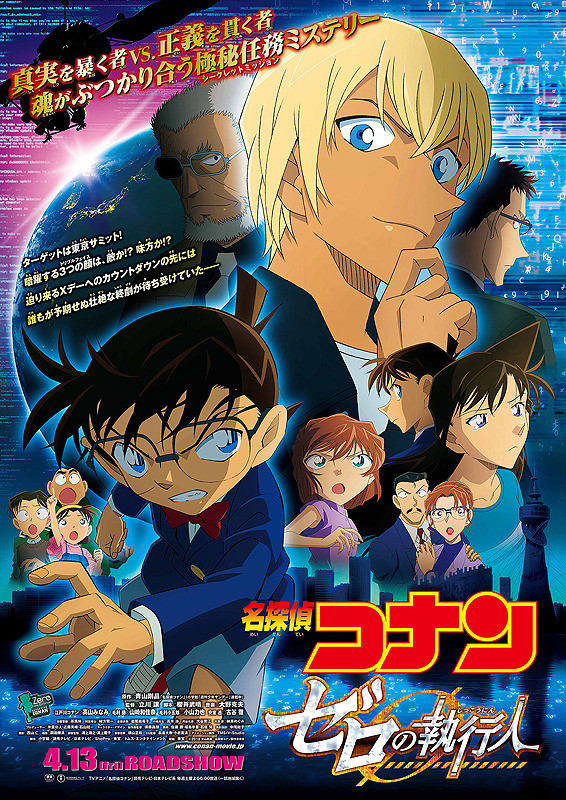 (C)2018 GOSHO AOYAMA/DETECTIVE CONAN COMMITTEE All Rights Reserved
2. "Girls und Panzer das Finale: Episode 1"
3. "Natsume's Book of Friends the Movie: Tied to the Temporal World"
5. "Is the Order a Rabbit?? ~Dear My Sister~"
6. "My Hero Academia: Two Heroes"
8. "Bungo Stray Dog Dead Apple"
9. "Waka Okami wa Shogakusei!"
10. "Pokémon the Movie: The Power of Us"
---
Source: Tokyo Anime Award Festival