Le récap complet !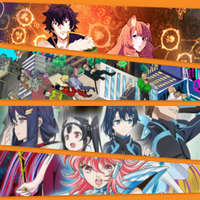 C'est parti pour une nouvelle saison ! Voici la liste récapitulative des séries que vous pouvez suivre sur Crunchyroll en simulcast au cours de l'hiver 2019. Elle est mise à jour au fur et à mesure des annonces.
Vous pouvez y trouver également les séries qui continuent comme Moi, quand je me réincarne en Slime, RADIANT, JoJo's Bizarre Adventure: Golden Wind, A Certain Magical Index III, Black Clover, Run with the Wind etc.
******
MYSTERIA FRIENDS
L'académie Mysteria est une prestigieuse école qui enseigne la magie sans discrimination aux trois factions qui, par ailleurs, se livrent bataille dans ce monde : les hommes, les dieux et les démons. Nous suivons notamment le parcours d'Anne, princesse et étudiante exemplaire, et de Grea, une autre princesse née d'un dragon et d'un humain.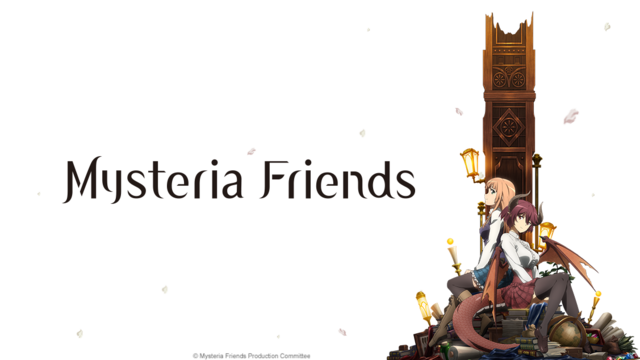 Heure : À partir du 20/01 à 18 h
Studio : Cygames Pictures
Territoires : Monde hors Asie
| | | | | |
| --- | --- | --- | --- | --- |
| Titre | The Rising of the Shield Hero | | Saint Seiya Saintia Sho | |
| | | | | |
| Heure | Mercredi à 16 h 30 | À partir du 07/01 à 17 h 30 | Lundi à 13 h | Lundi à 13 h 15 |
| Studio | Kinema Citrus | BONES | Toei, GONZO | Lerche |
| Territoires | Monde hors Asie | Monde hors Asie | Monde hors Asie | Monde hors Asie |
| | | | | |
| --- | --- | --- | --- | --- |
| Titre | Run with the Wind | | Hinomaru Sumo | |
| | | | | |
| Heure | Mardi à 20 h 30 | Samedi à 13 h | Vendredi à 17 h | Dimanche à 4 h 30 |
| Studio | Production I.G | CloverWorks | GONZO | Toei Animation |
| Territoires | Monde hors Asie | Monde hors Asie | Monde hors Asie | Monde hors Asie |
| | | | | |
| --- | --- | --- | --- | --- |
| Titre | Monster Strike S3 | | Girly Air Force | |
| | | | | |
| Heure | Samedi à 12 h 15 | Dimanche à 19 h 45 | Jeudi à 17 h 30 | Samedi à 14 h 30 |
| Studio | Studio Hibari | Kyoto Animation | Satelight | Pierrot Plus |
| Territoires | Monde hors Asie | Monde hors Asie | Monde hors Asie | TBA |
| | | | | |
| --- | --- | --- | --- | --- |
| Titre | The Price of Smiles | WATATEN!: an Angel Flew Down to Me | The Quintessential Quintuplets | My Roommate is a Cat |
| | | | | |
| Heure | Vendredi à 17 h | Mardi à 16 h | Jeudi à 23 h | Mercredi à 18 h |
| Studio | Tatsunoko Production | Doga Kobo | Tezuka Productions | Zero-G |
| Territoires | Monde hors Asie | Monde hors Asie | Monde hors Asie et Moyen-Orient | TBA |
| | | | | |
| --- | --- | --- | --- | --- |
| Titre | BONO BONO | Shônen Ashibe Go! Go! Goma-chan | BORUTO (VOSTA) | Future Card Buddyfight Ace (VOSTA) |
| | | | | |
| Heure | Samedi à 2 h 30 | Mardi à 13 h | Dimanche à 10 h | Samedi à 00 h 30 |
| Studio | Eiken | Bridge, Husio Studio | Pierrot | Xebec, OLM |
| Territoires | Monde hors Asie | Monde hors Asie | Monde hors Asie | Monde hors Asie |