Kinji Yoshimoto (Queen's Blade, Seven Mortal Sins) -directed fantasy will premeire in July 2019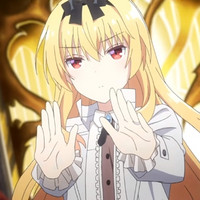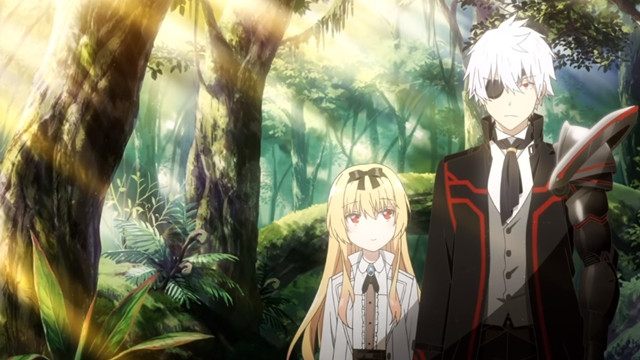 A 90-second first PV for the forthcoming TV anime adaptation of Ryo Shirakome's Arifureta Shokugyo
de Sekai Saikyo/Arifureta: From Commonplace to World's Strongest fantasy light novel series is now
screened at the ongoing Comic Market 95 and streamed on OVERLAP's official YouTube channel. The
anime is set to premiere in Japan in July 2019.
1st PV
Photos from Comic Market 95
*コミックマーケット95*
いよいよ1日目が開催となりました!オーバーラップブース(東7ホール No.7121)では「ありふれた職業で世界最強」のグッズを多数販売!
みなさんのお越しをお待ちしております!!
▼グッズ情報はコチラhttps://t.co/dJoG0fweC3#C95 #コミケ95 pic.twitter.com/F2QUewHYmS

— オーバーラップ情報局@東7ホール No.7121 (@OVL_BUNKO) 2018年12月29日
*コミックマーケット95*
ユエとシアのコスプレイヤーさんがチラシを配布しております!新規キービジュアルを使用したチラシをぜひゲットしてくださいね♪
みなさんのお越しをお待ちしております!#C95 #コミックマーケット95 #ありふれた #ARIFURETA pic.twitter.com/Cstfm0Gu30

— オーバーラップ情報局@東7ホール No.7121 (@OVL_BUNKO) 2018年12月29日
*コミックマーケット95*
オーバーラップブース(東7ホール No.7121)では「ありふれた職業で世界最強」のグッズを多数販売中!
さらに本日公開した第1弾PVも放映してますのでぜひお立ち寄りください????
ユエとシアのコスプレイヤーさんもチラシを配布中です✨#ありふれた #ARIFURETA pic.twitter.com/nDoc1rKxOj

— ありふれた職業で世界最強@東7ホール No.7121 (@ARIFURETA_info) 2018年12月29日
*コミックマーケット95*
グッズ情報✏️✨
【3】アクリルアートパネル販売中♪
人気投票で1位になったユエの描き下ろしイラストを使用しています!
背景はクリアになっているのが注目ポイント!
ぜひゲットしてくださいね!#C95 #コミックマーケット95 pic.twitter.com/pz4tBcKlYq

— オーバーラップ情報局@東7ホール No.7121 (@OVL_BUNKO) 2018年12月29日
---
New key visual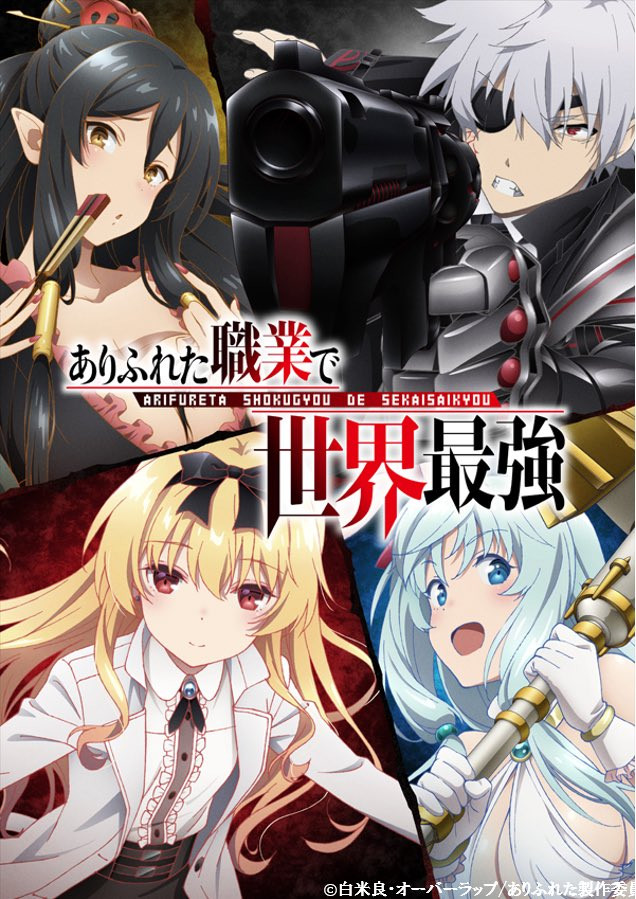 Main staff:
Director: Kinji Yoshimoto (Queen's Blade, Seven Mortal Sins)
Series composition/screenplay: Shoichi Sato (Corpus Party Tortured Souls), Kinji Yoshimoto
Character designer/Chief animation director: Chika Kojima (Big Order)
Anime Production: WHITE FOX (Is The order s Rabbit?), Asread (Future Diary)
Main voice cast:
Hajime Nagumo: Toshinari Fukamachi (Genbu Kurono in The [email protected] SideM)
Yue: Yuuki Kuwahara (Kaguya Shirayuri in Aikatsu Friends!)
Shea Haulia: Minami Takahashi (Elf Yamada in Eromanga Sensei)
Kaori Shiraishi: Saori Ohnishi (Eriri Spencer Sawamura in Saekano: How to Raise a Boring Girlfriend)
---
The novel was first published on the user-submitted content site Shosetsuka ni Narou, then its print
edition has been released from OVERLAP's light novel imprint Overlap Bunko since June 2015. Eight
volumes have been released in Japan and its total print run has 1,2 million copies. In the US, its English
edition is licensed by J-Novel Club and print edition is released by Seven Seas Entertainment.
The former introduces the novel's story as below:
Seventeen year old Hajime Nagumo is your average, everyday otaku. However, his simple life of pulling
all-nighters and sleeping in school is suddenly turned upside down when he, along with the rest of his
class, is summoned to a fantasy world! They're treated like heroes and tasked with the duty of saving
the human race from utter extinction. But what should have been any otaku's wet dream quickly turns
into Hajime's nightmare. While the rest of his class are blessed with godlike powers, Hajime's job,
Synergist, only has a single transmutation skill. Ridiculed and bullied by his classmates for being weak,
he soon finds himself in despair. Will he be able to survive in this dangerous world of monsters and
demons with only a glorified blacksmith's level of strength?
---
Source: TV anime "Arifureta: From Commonplace to World's Strongest" official website / Twitter
© Ryo Shirakome, OVERLAP/ARIFURETA Project