CRAFTAR's forthcoming original feature film hits Japanese theaters January 25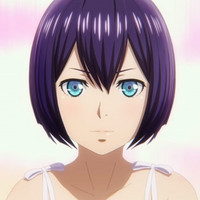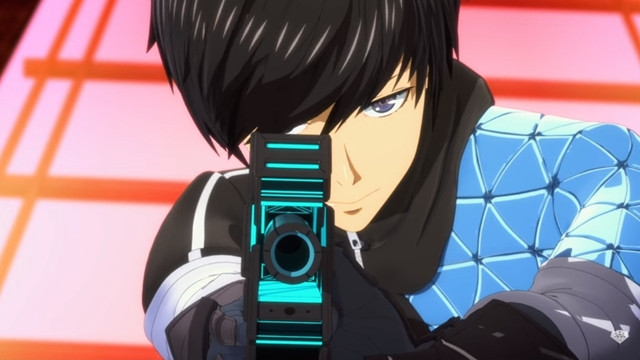 The official website for the original feature film Ashita Sekai ga Owaru to shitemo (Even if the world ends
tomorrow) has posted a two-minute new trailer featuring the theme song performed by 23-year-old singer-
songwriter Aimyon with more drama and action scenes from the film.
The theme song that has the same title as the film, "Ashita Sekai ga Owaru to shitemo," and the insert song
"Ra, no Hanashi" (A story about Ra) will be included in her second album "Shunkanteki Six Sense" to be
released on February 23, 2019.  
CRAFTER (Ingress The Animation)'s forthcoming full CG film will be released in Japan on January 25, 2019,
Shochiku works on distribution.
New trailer
Aimyon announced the release of her 2nd album on Twitter
2月13日に2nd ALBUM
『瞬間的シックスセンス』リリースします。
全12曲が今か今かとうずいてて、
本当に早く届けたい作品になりました。
瞬間的な第六感から飛び出してきた楽曲たちに出会ってほしいな、と思います。

よろしくお願い致します。 pic.twitter.com/rXz4ppFOP8

— あいみょん (@aimyonGtter) 2018年12月17日
---
The film is created with the "Smart CG Animation" technology, which was also used for the studio's
latest TV series INGRESS The ANIMATION. Yuhei Sakuragi, who previously worked with Hayao
Miyazaki for his most recent short film Kemushi no Boro/Boro the Caterpillar (2018) as CG animator
and made his TV series directorial debut with INGRESS The ANIMATION, is attached to write and direct.
Main voice cast:
Shin Hazama: Yuki Kaji
Kotori Izumi: Maaya Uchida
Jin: Yoshiki Nakajima
Kotoko: Ayaka Senbongi
Miko: Aoi Yuuki
Riko: Inori Minase
Genji Hazama: Kenjiro Tsuda
Izumune: Tomoyuki Morikawa
Yuri: Nana Mizuki
Story introduction:
Shin, who has often closed his mind since losing his mother when he was a child.
Kotori, his childhood friend who has always watched over him.
Now they become the third grade of high school, and when they try to move one step forward,
Another "me" from another Japan suddenly appear in front of them.
Poster visual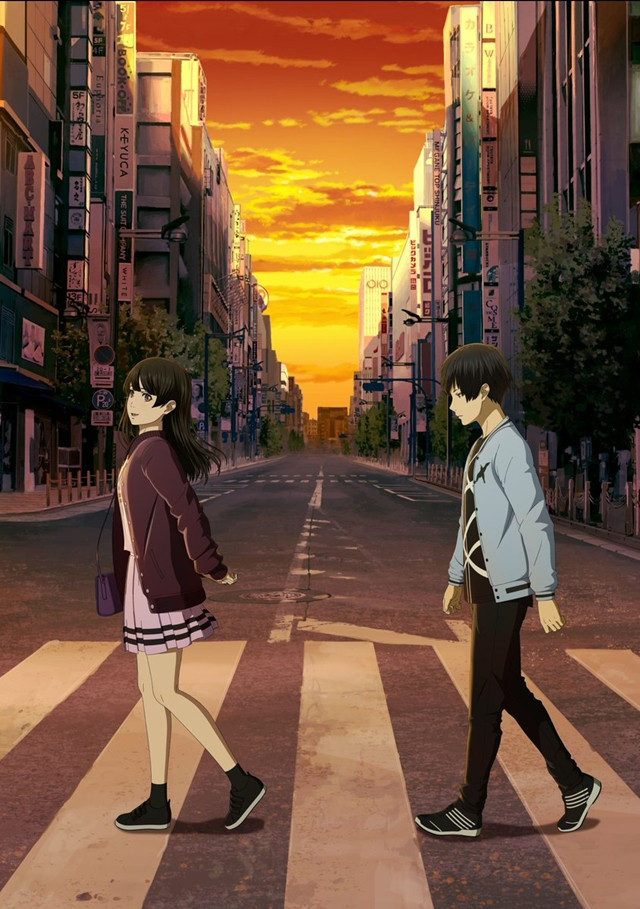 ---
Source: "Ashita Sekai ga Owaru to shitemo" official website
©Ashita Sekai ga Owaru to shitemo