The fourth installment in the Rebuild of Evangelion tetralogy is slated for 2020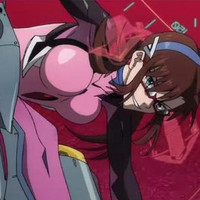 On January 2, 53-year-old voice actress Megumi Ogata, best known as Shinji Ikari in the Evangelion franchise, posted photo of her and Evangelion creator Hideaki Anno on her Twitter, enjoying a hot pot dish with drinks.
In addition to announcing the launch of unlimited monthly viewing for Evangelion: 1.0 You Are (Not) Alone. (2007) and Evangelion: 2.0 You Can (Not) Advance. (2009) on Japanese streaming platforms, she also says, "And of course 'Shin Eva' (Evangelion: 3.0+1.0) is in progress. Various news may be shared this year (!?/laugh). Please look forward to them♡"
The fourth and final film in the Rebuild of Evangelion tetralogy is schedule to be released in 2020.
【謹賀新年】エヴァ、再起動!https://t.co/MCdqSNo8BP
各社にて月定額見放題配信開始しました!
「序」「破」。お正月のお供にぜひ。

そして勿論「シン・エヴァ」動いています。
今年はいろいろお知らせが舞い込むかも(!?/笑)。
どうぞ、お楽しみに♥️#エヴァ #エヴァンゲリオン pic.twitter.com/9ArMvZQqch

— 緒方恵美 (@Megumi_Ogata) 2019年1月2日
Teaser released in July 2018
---
Source: Megumi Ogata Twitter via NetLab