Eight films crossed the one billion yen mark last year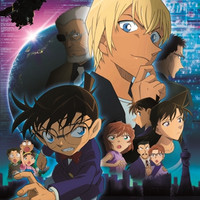 As 2018 wrapped up, the box-office figures for Japanese anime films and live-action adaptations of popular manga and anime released from January to December are arrived.
The top-grossing anime film of 2018 was Detective Conan: Zero the Enforcer, the 22nd feature film based on Gosho Aoyama's long-running mystery manga series was released in Japan on April 13, 2018. It made a massive 9.18 billion yen from its domestic run, becoming the most successful film in the franchise and the second top-grossing Japanese film of last year, behind only Japanese idol Tomohisa Yamashita-starring medical drama Code Blue: The Movie that earned 9.23 billion yen. The 23rd film The Fist of Blue Sapphire is already set for release on April 12, 2019.
Meanwhile, Gintama 2: Okite wa Yaburu tame ni koso Aru (The Rule is surely there to be broken) was the most successful live-action film adaptation of Japanese manga. The sequel featuring the
same cast and staff members from the first film in 2017 made 3.65 billion yen, which was slightly
short of the first film's total of 3.82 billion yen. While the cast have expressed their desire and
anticipation, the announcement for the third film has not yet been made.
---
2018 anime films box office results:
1. "Detective Conan Zero the Enforcer" (April 13/9.18 billion yen)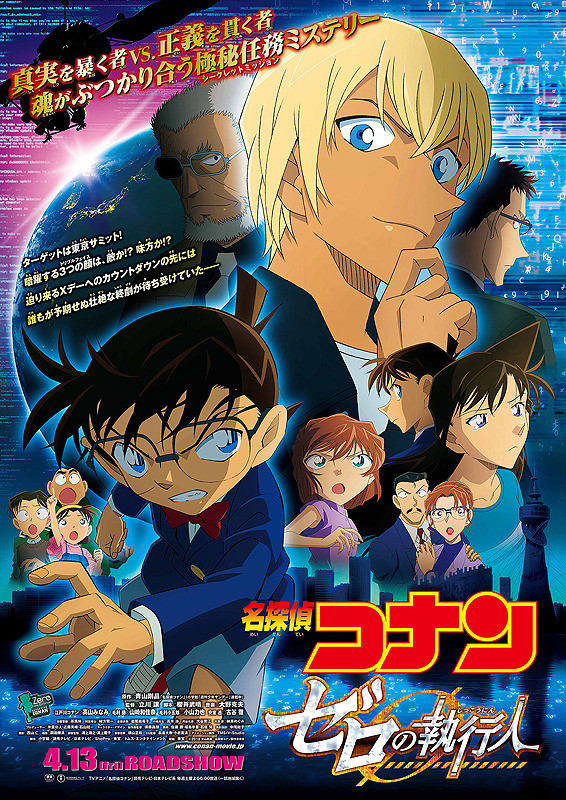 (C)2018 GOSHO AOYAMA/DETECTIVE CONAN COMMITTEE All Rights Reserved
2. "Doraemon the Movie 2018 Nobita's Treasure Island" (March 3/5.37 billion yen)
3. "Pokémon the Movie: The Power of Us" (July 13/3.09 billion yen)
4. "Mirai no Mirai" (July 20/2.88 billion yen)
5. "Dragon Ball Super: Broly" (December 14/2.03 billion yen) *still showing
6. "Crayon Shin-chan Burst Serving! Kung Fu Boys ~Ramen Rebellion~" (April 30/1.83 billion yen)
7. "My Hero Academia: Two Heroes" (August 8/1.56 billion yen)
8. "Hugtto! PreCure ♡ Futari wa Pretty Cure: All Stars Memories" (October 27/1.11 billion yen)
9. "PreCure Super Stars!" (March 17/790 million yen)
9. "Natsume's Book of Friends the Movie: Tied to the Temporal World" (September 29/790 million yen)
11. "The Laws of The Universe Part 1" (October 12/670 million yen)
12. "Soreike! Anpanman Kagayake! Kurun to Inochi no Hoshi" (June 30/610 million yen)
13. "The Seven Deadly Sins the Movie: Prisoners of the Sky" (August 18/540 million yen)
14. "Mobile Suit Gundam NT (Narrative)" (November 30/520 million yen)
15. "Yo-kai Watch Forever Friends" (December 14/510 million yen)
16. "Bungo Stray Dog Dead Apple" (March 3/490 million yen)
17. "Monster Strike The Movie: Sora no Kanata" (October 5/360 million yen)
18. "Re:Zero − Starting Life in Another World: Memory Snow" (October 6/250 million)
19. "Mazinger Z Infinity" (January 13/240 million yen)
20. "Waka Okami wa Shogakusei!" (September 21/230 million)
21. "I Want to Eat Your Pancreas" (September 1/220 million yen)
21. "Magical Girl Lyrical Nanoha: Detonation" (October 19/220 million yen)
21. "Love, Chunibyo & Other Delusions! Take on Me" (January 6/220 million yen)
24. "MAQUIA: When the Promised Flower Blooms" (February 24/190 million yen)
25. "Godzilla: The Planet Eater" (November 9/170 million yen)
26. "Godzilla: City on the Edge of Battle" (May 18/100 million yen)
26. "Zoku Owarimonogatari" (November 10/100 million yen)
26. "Non Non Biyori Vacation" (August 25/100 million yen)
26. "Space Battleship Yamato 2202: Warriors of Love: The 6th Chapter" (November 2/100 million yen)
30. "Space Battleship Yamato 2202: Warriors of Love: The 4th Chapter" (January 27/90 million yen)
31. "Modest Heroes" (August 24/60 million yen)
32. "Haikara-san ga Toru Part 2 - Tokyo Dai Roman" (October 19/20 million yen)
---
(no box office data available)
"Attack on Titan Season 2: The Roar of Awakening" (January 13)
"Full Metal Panic! 2nd SECTION One Night Stand" (January 13)
"Full Metal Panic! 3rd SECTION Into The Blue" (January 20)
"The Testament of Sister New Devil Departures" (March 28)
"Macross Delta the Movie: Passionate Walküre" (February 9)
"Tokimeki Reatsaurant ☆☆☆ MIRACLE6" (February 10)
"Infini-T Force: Gatchaman Saraba Tomo yo" (February 24)
"SERVAMP - Alice in the Garden-" (April 7)
"Liz and the Blue Bird" (April 21)
"Digimon Adventure tri. 6" (May 5)
"Code Geass: Lelouch of the Rebellion III - Glorification" (May 26)
"Peacemaker Kurogane Part 1: Belief" (June 1)
"Kase-san and Morning Glories" (June 9)
"Laughing Under the Clouds Gaiden: Shukumei, Soutou no Fuuma" (June 9)
"K SEVEN STORIES Episode 1'R:B BLAZE'" (July 7) and all of other episodes
"Tomica Hyper Rescue Drive Head The Movie" (August 24)
"Peacemaker Kurogane Part 2: Friend" (November 17)
---
Live-action adaptation films top 10
1. "Gintama 2: Okite wa Yaburu tame ni koso Aru" (August 17/3.65 billion yen)
2. "Chihayafuru Musubi" (March 17/1.73 billion yen)
3. "Sensei Kunshu" (August 1/1.16 billion yen)
4. "We Love." (November 9/780 million yen)
5. "Inuyashiki" (April 20/710 million yen)
6. "Koi wa Ameagari no youni" (May 25/680 million yen)
7. "HIBIKI" (September 14/530 million yen)
8. "Kasane" (September 7/500 million)
8. "My Little Monster" (April 27/500 million)
10. "Bleach" (July 20/490 million yen)
---
Source: Pick Scene
(C)2018 GOSHO AOYAMA/DETECTIVE CONAN COMMITTEE All Rights Reserved