Newly-established 2D/3D anime production studio ENGI works on anime production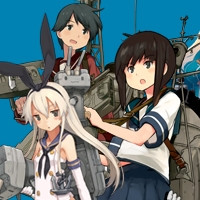 The official Twitter for Kadokawa Games' web browser game Kantai Collection/KanColle announced today on January 5 that a new TV anime based on the game is in the works. A teaser PV to announce its production launch was screened at the "KanColle Chinjufu New Year Jazz Festival 2019" held at Nippon Budokan in Tokyo yesterday. Its broadcast schedule is currently unknown.
The game featuring human girls inspired by World War II warships was previously adapted into a 12-episode TV anime (January-March 2015) and a 91-minute feature film (November 2016). Both were animated by Diomedéa, with Keizo Kusakawa (Magical Girl Lyrical Nanoha A's) directing. In place of Diomedéa, newly-established 2D/3D anime production studio ENGI will work on anime production in cooperation with KADOKAWA. ENGI was co-established by KADOKAWA, SAMMY, and Ultra Super Pictures in June 2018.
According to the tweet, the new anime's story will be provided by C2 Kikan (C2 Architecture), a doujin
circle that has also worked on the game since its launch in 2013. They are one of the KanColle brand's
copyright holders, alongside DMM.com, KADOKAWA, and POWERCHORD STUDIO.
昨日、日本武道館で「艦これ」の新たなTVアニメーションシリーズの制作開始PVを先行試写致しました。この新たなシリーズは、物語を私達「艦これ」運営鎮守府コアチーム:C2機関、アニメーションを新進気鋭の2D/3Dアニメーション制作スタジオ:ENGIさん、そしてKADOKAWAさんでお贈りします。#艦これ

— 「艦これ」開発/運営 (@KanColle_STAFF) 2019年1月5日
Game visual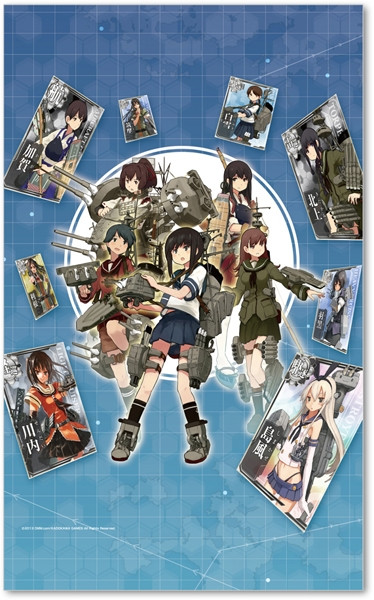 1st TV anime key visual (now available on Crunchyroll)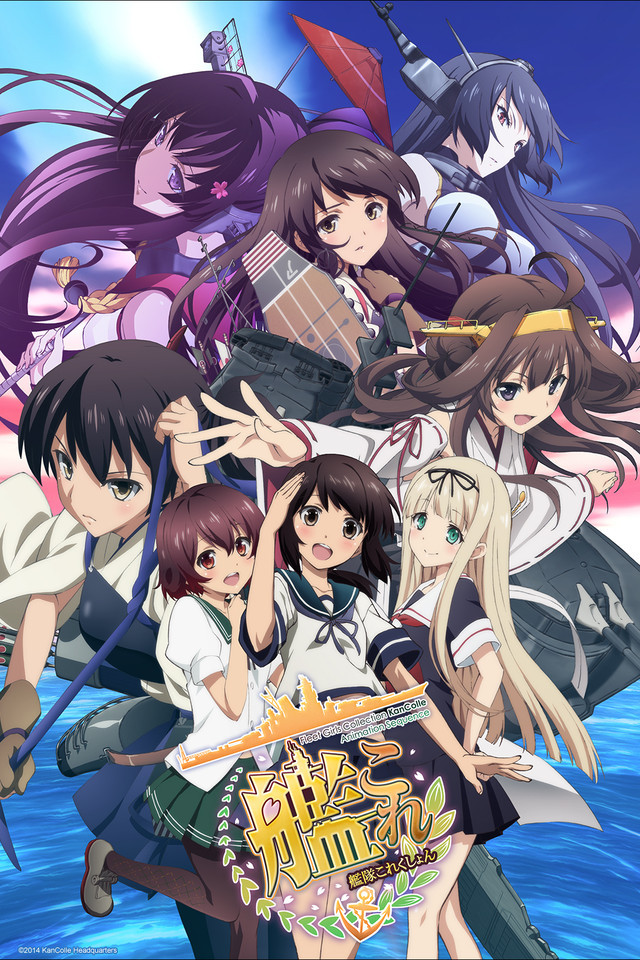 ---
Source: "Kantai Collection" official Twitter
© 2019 DMM.com POWERCHORD STUDIO / C2 / KADOKAWA All Rights Reserved.