Une version provisoire pour les membres Premium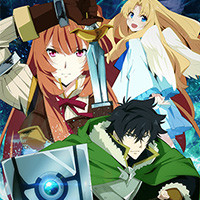 C'est une des séries très attendues de la saison : The Rising of the Shield Hero (Tate no Yûsha no Nariagari) débutera officiellement le 9 janvier prochain, mais le premier épisode est disponible en avant-première pour les membres Premium dès à présent. Il s'agit d'une version provisoire, sans les génériques, la même que nous avons eu l'occasion de montrer lors de conventions à Paris Manga, Art to Play ou hier à l'Epitanime Shinnenkai. Cet épisode dure 45 minutes, afin de bien installer le début de l'histoire. Il est disponible ici.
RÉSUMÉ
Naofumi est projeté dans un monde proche en tout lieu d'un jeu de rôle d'heroic fantasy. Mais alors que d'autres héros ont été dotés d'armes offensives redoutables, Naofumi hérite d'un bouclier aux capacités limitées pour progresser dans ce jeu où le danger peut surgir à chaque instant. Trahi par sa partenaire et vilipendé par la population, le jeune homme ne peut désormais compter que sur lui-même pour survivre dans cet univers hostile… et peut-être sur une jeune fille désœuvrée aux ressources insoupçonnées.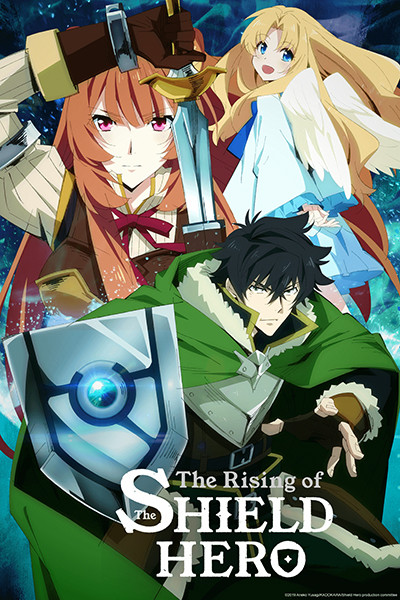 À SAVOIR
– L'histoire est adaptée d'un light novel publié au Japon depuis 2012 par Kadokawa.
– Une adaptation manga a débuté en 2014. Elle est publiée en France par Doki Doki. Le tome 11 sortira le 6 février 2019.
– The Rising of the Shield Hero est une coproduction Crunchyroll.
CRUNCHYROLL
Lancement : 9 janvier 2019 (épisode 1 en preview disponible dès le 6 janvier)
Diffusion : chaque mercredi à partir de 16 h 30
Page Crunchyroll : /the-rising-of-the-shield-hero
FICHE TECHNIQUE
Titre original : Tate no Yûsha no Nariagari (盾の勇者の成り上がり)
Genres : action, fantastique, isekai
Année : 2018
Format : épisodes de 23 min
Auteur : Aneko Yusagi
Réalisateur : Takao Abo
Studio de production : Kinema Citrus
TERRITOIRES
The Rising of the Shield Hero est disponible sur Crunchyroll dans le monde entier, excepté en Asie.
©2019 Aneko Yusagi/KADOKAWA/Shield Hero production committee