The much-anticipated feature film project by A-1 Pictures is still alive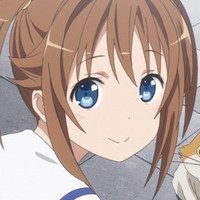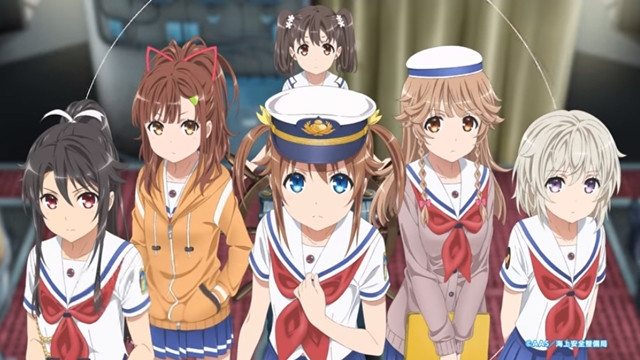 To celebrate its third anniversary, the High School Fleet anime franchise is set to hold a special event
with its nine main voice cast at Yokosuka City Culture Hall's Big Hall (capacity: 1,098) in Kanagawa
Prefecture on April 14. The fictional Yokosuka Girls' Marine High School that the main girls enrolled is
located in the city. Advance sale of the 7,000-yen tickets will begin on January 12.
As reported, the 2016 TV anime's production company Production IMS already went into bankruptcy
in October 2018. And A-1 Pictures is reportedly working on anime production for the feature film project
that was revealed in April 2018. While nothing has been mentioned in the site news, some kind of new
information about the future of the anime franchise is expected to be revealed at the event, hopefully.
The nine VAs who will join the event are: Shiina Natsukawa (Akeno Misaki), Lynn (Mashiro Munetani),
Yuko Kurose (Kouko Nosa), Atsumi Tanezaki (Mei Irizaki), Nozomi Furuki (Shima Tateishi), Yurika Kubo
(Rin Shiretoko), Sora Amamiya (Moeka China), Momo Asakura (Mikan Irako), and Satoshi Tsuruoka (Isoroku) .
ハイスクール・フリート3周年イベントの詳細発表!
艦橋組も勢揃い!1月12日からチケット先行抽選受付スタートです☆
出演:夏川椎菜、Lynn、黒瀬ゆうこ、種﨑敦美、古木のぞみ、久保ユリカ、雨宮天、麻倉もも、鶴岡聡https://t.co/qoA6ZbTA8w#はいふり pic.twitter.com/LT3rKxgKke

— 「ハイスクール・フリート」公式 (@hai_furi) 2019年1月5日
---
Meanwhile, the official website for the franchise's forthcoming mobile game High School Fleet: Kantai
Battle de Pinch! announced that its launch is postponed to the Spring of 2019 in order to improve
its quality more. The game project was revealed in November 2017 and was originally scheduled to
start its service by the end of 2018.
【配信時期お知らせ】
本タイトルの配信時期を2019年春に変更いたしました。
詳細は下記URLからご確認ください。
⇒https://t.co/5BJI8RaD1w#はいふり #艦隊バトルでピンチ

— 【公式】ハイスクール・フリート 艦隊バトルでピンチ! (@hai_furi_app) 2018年12月21日
【ゲームCM公開】
ゲーム画面、描き下ろしイラストを使用した
ゲームCMを初公開!
事前登録も宜しくお願いいたします!#はいふり #艦隊バトルでピンチ pic.twitter.com/gh2DrJJs5A

— 【公式】ハイスクール・フリート 艦隊バトルでピンチ! (@hai_furi_app) 2018年12月21日
---
Source: "High School Fleet" anime official website / mobile game official website
©AIS /Maritime Safety Support Department