El anime se estrenará este mismo año.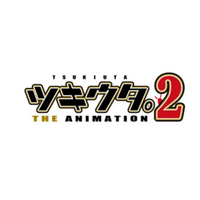 La web oficial de la franquicia Tsukiuta The Animation ha revelado el que será el equipo y el reparto de la segunda temporada, Tsukiuta The Animation 2.
El reparto regresa desde anteriores entregas:
Yuuki Kaji como Kakeru Shiwasu
Kousuke Toriumi como Hajime Mutsuki
Toshiki Masuda como Koi Kisaragi
Tomoaki Maeno como Haru Yayoi
Yoshimasa Hosoya como Arata Uzuki
KENN como Aoi Satsuki
Shouta Aoi como Rui Minazuki
Wataru Hatano como Kai Fuzuki
Tetsuya Kakihara como Yō Hazuki
Takashi Kondo como Yoru Nagatsuki
Kensho Ono como Iku Kannazuki
Ryohei Kimura como Shun Shimotsuki
Masahiro Yamanaka como Kanade Tsukishiro
Yasuhiro Mamiya como Hiroshi Kurotsuki
En cuanto al equipo, habrá uno completamente nuevo. Yukio Nishimoto (Music Girls) se encargará de dirigir el anime bajo Children's Playground Entertainment (Cerberus). Natsuko Takahashi (Haikyuu Hoshin Engi, Norn9) se encargará de los guiones. Michinori Chiba (Mobile Suit Gundam 00, Mobile Suit Gundam: Iron-Blooded Orphans) y Ai Yokoyahama (Usuzumizakura -Garo-) adaptarán al anime los diseños originales de personajes de Jiku. Fujiwara (MOVIC) aparece nuevamente como responsable de la obra original y de los primeros esbozos de la historia.
El anime se estrenará este mismo año.

La primera temporada de Tsukiuta The Animation se estrenaba en Japón en julio de 2016 y se centró en los grupos Six Gravity (compuesto por personajes que representan los meses de diciembre a mayo) y Procellarum (idols nacidos en el Japón más occidental y que representan a los meses de junio a noviembre).
Itsuro Kawasaki fue el director de la primera temporada bajo Studio Pierrot, siendo Sayaka Harada responsable de los guiones y Yukiko Ban de adaptar al anime los diseños originales de personajes de Jiku.
Esta primera temporada pudo verse en Crunchyroll.
Fuente: ANN