Satelight-produced sci-fi sky action anime will be streamed on Crunchyroll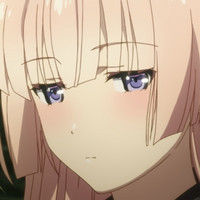 Just two days before its highly-anticipated premiere in Japan this Thursday, the upcoming TV anime adaptation of Koji Natsumi's sci-fi light novel Girly Air Force (set to stream on Crunchyroll) released six scene photos from its first episode "Akai Tsubasa" (The Crimson Wings), along with a short synopsis for it.
In addition, a "keywords" section to introduces the anime's technical terms, such as Zai, Anima, Daughter, EGG (ElectroGhostGram), Direct Link, NFI, EPCM (Electric and Perceptual Counter Measures), is also opened in the official website.
Katsumi Ono (Yu-Gi-Oh! 5D's, Yu-Gi-Oh! ARC-V)-directed anime will premiere on Tokyo MX, Sun TV, BS11, AT-X, and Abema TV on January 10, 2019. Satelight (Macross Delta) works on anime production. It will be also simulcast on Crunchyroll to its members worldwide excluding Asia, premiering on January 10 at 8:30am (PT).
Episode 1: "Akai Tsubasa" synopsis:
Zai, flying creature that possesses overwhelmingly more advanced aviation power than that of the
human race. Kei Narutani, who happens to board on the escaping fleet from Shanghai, is attacked
by Zai. His life is saved by a mysterious red shining fighter. One day, he finds a the familiar red fighter
in Komatsu-city, his evacuation site. The place where it is brought in is Japan Air Self-Defense Force's
Komatsu base.
Scene photos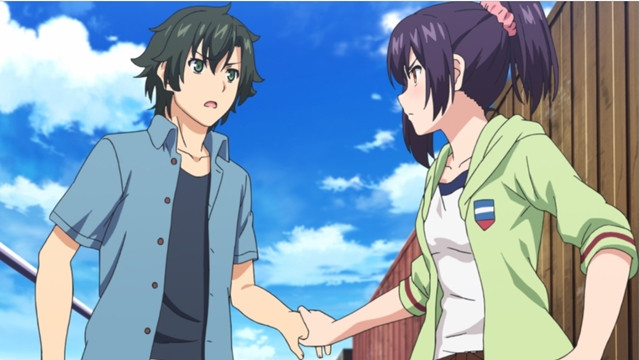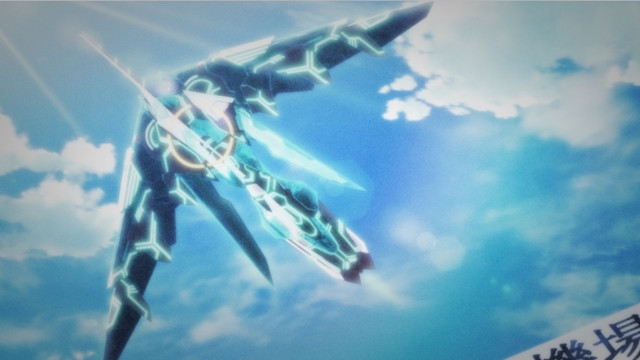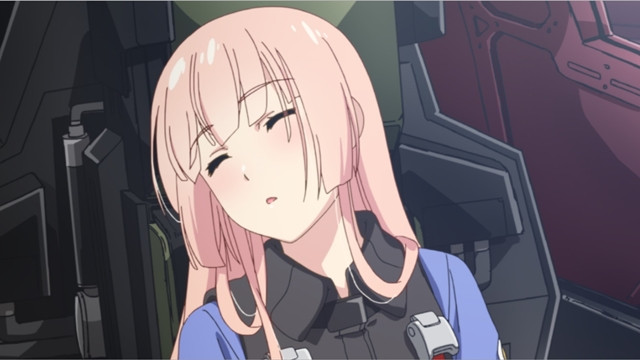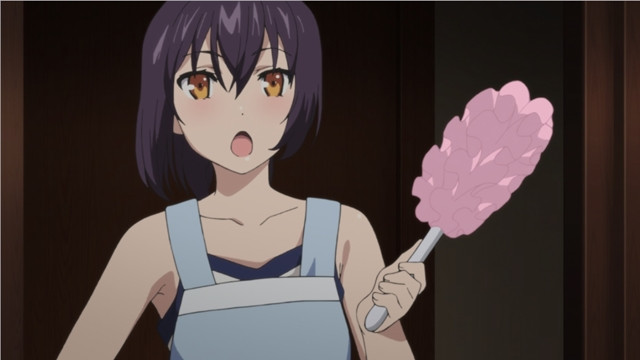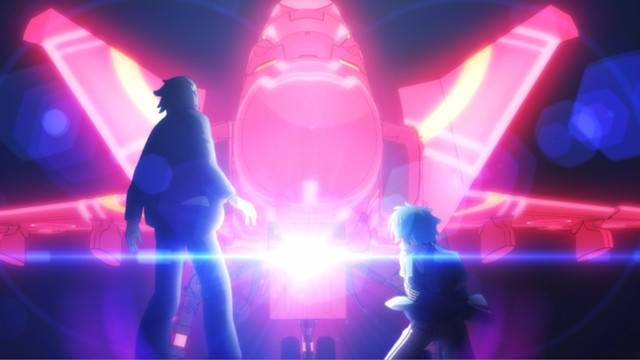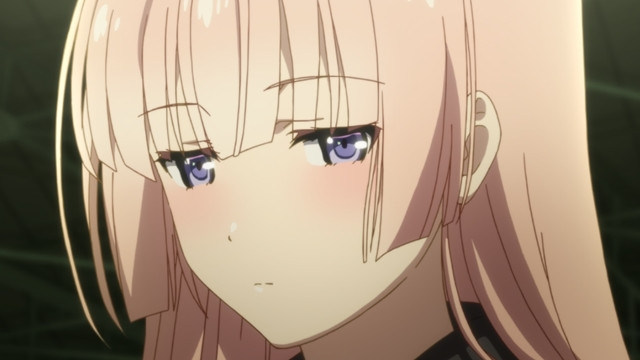 ---
Official preview
Key visual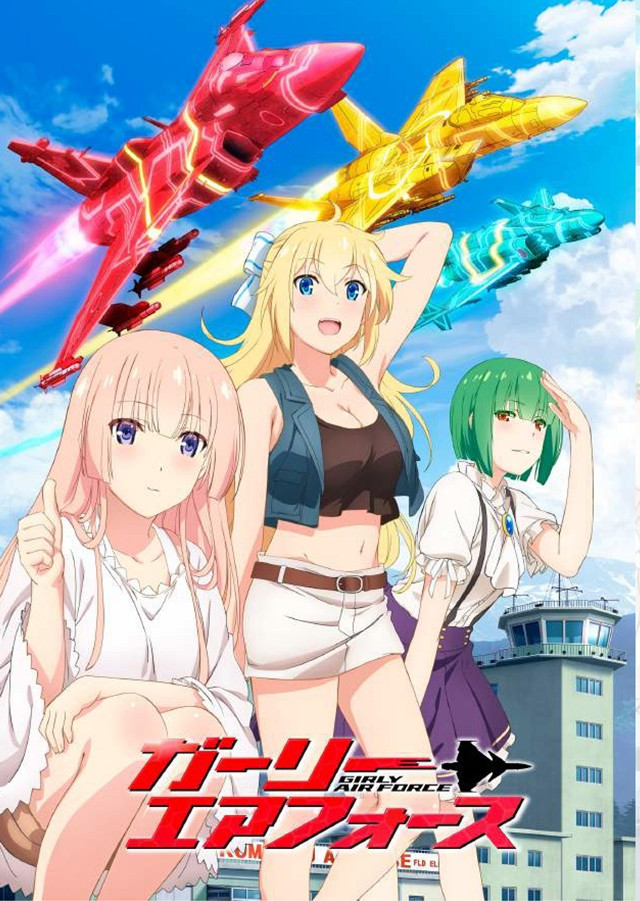 Main voice cast:
Kei Narutani: Ryota Oosaka (Nagate Tanikaze in Knights of Sidonia)
Gripen: Yuuka Morishima (Meru Shido in Kiratto☆PriChan)
Eagle: Hitomi Ohwada (Miu Inaba in Planet With)
Phantom: Shiori Izawa (Midoriko Sono in Girls und Panzer)
Song Min Hoa: Lynn (Himari Takanashi in Interviews with Monster Girls)
OP song "Break the Blue!!" short MV by three-member voice actress idol unit Run Girls, Run!
---
The novel series has been published from KADOKAWA Ascii Media Works' light novel imprint Dengeki
Bunko since September 2014. Its latest 10th volume is set to be released on the TV anime's premiere
day in Japan, January 10, 2019. Its manga adaptation illustrated by Takahiro Seguchi has been seiralized
in KADOKAWA's Monthly Shonen Ace since its December 2018 issue. Its first tankobon volume was released
on December 26, 2018.
Novel 1st and 10th volume covers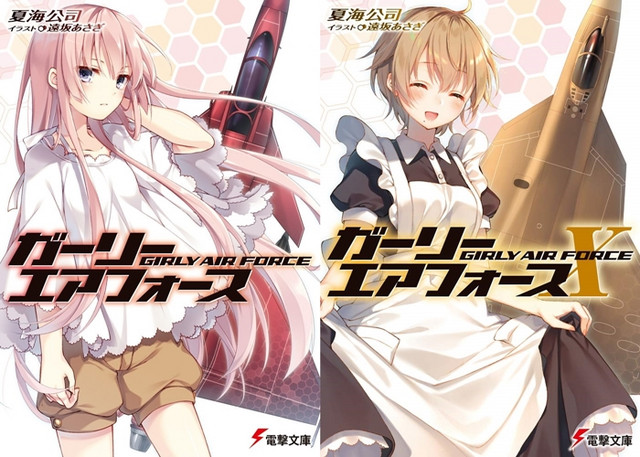 Manga 1st volume cover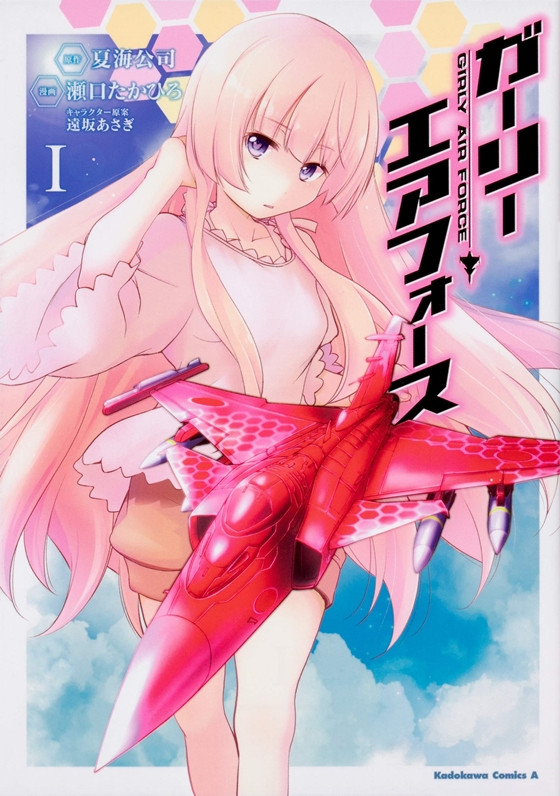 ---
Source: TV anime "Girly Air Force" official website
(c)2018 Koji Natsumi/KADOKAWA/GAF Project