Kemono Friends 1st season director's original anime will premiere tonight in Japan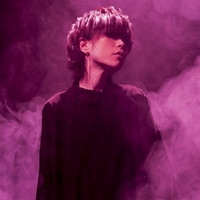 New York-born bilingual singer nano has posted a 100-second music video for "KEMURIKUSA," the OP theme song for the winter 2019 TV anime of the same name on FlyingDog's official YouTube channel today.
After posting many singing videos on YouTube and Nico Nico Douga, nano made a professional debut from FlyingDog with the 1st album "nanoir" in March 2012, then performing theme songs for many anime series, including Phi Brain: Puzzle of God, BTOOOM!, Arpeggio of Blue Steel -Ars Nova-, Magical Warfare, Aria The Scarlet Ammo AA, Magical Girl Raising Project, Chain Chronicle ~Light of Haecceitas~, Kakuriyo: Bed and Breakfast for Spirits, and CONCEPTION.
"KEMURIKUSA" will be released as the singer's 11th single on February 6, 2019.
"KEMURIKUSA" MV
Latest artist photo
???? 新しいアー写です。新しい自分を写し出してくれたカメラマンの @takadaadoosa さんに感謝。This is the new me. pic.twitter.com/DC5JxLJxJW

— nano (ナノ) (@nanonano_me) 2019年1月9日
---
Tatsuki (Kemono Friends first season)'s forthcoming new 30-minute TV anime Kemurikusa will be aired
for 12 episodes on Hokkaido Bunka Housou, Tochigi TV, Chiba TV, TOKYO MX, Mie TV, Sun TV, and BS Fuji
from January 9, 2019. It is based on his independent short anime of the same name produced as the fourth
title of his doujin anime circle irodori in 2010-2012.
CM featuring the OP song (via: MAiDiGi TV)
---
Source: nano official website / Twitter
© 2019 HoriPro Inc All Rights Reserved.
© Yaoyorozu Kemurikusa Project