À suivre cet hiver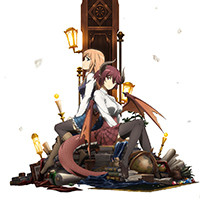 Le spin-off de la fameuse saga Rage of Bahamut arrive cet hiver en simulcast en VOSTFR sur Crunchyroll ! Retrouvez Mysteria Friends (Manaria Friends) à partir du 20 janvier, une série qui vous emmènera dans la vie au quotidien de certains personnages. Nous arrivons désormais presque au terme de nos annonces autour des nouveautés de la saison !
RÉSUMÉ
L'académie Mysteria est une prestigieuse école qui enseigne la magie sans discrimination aux trois factions qui, par ailleurs, se livrent bataille dans ce monde : les hommes, les dieux et les démons. Nous suivons notamment le parcours d'Anne, princesse et étudiante exemplaire, et de Grea, une autre princesse née d'un dragon et d'un humain.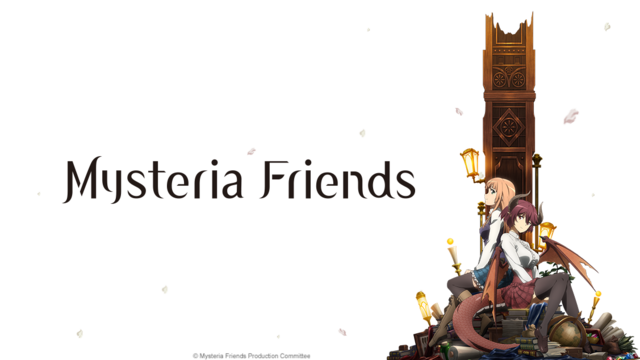 À SAVOIR
– L'histoire est une déclinaison du jeu vidéo Rage of Bahamut (Shingeki no Bahamut) développé au Japon par Cygames.
– La série est réalisée par Hideki Okamoto (Konohana Kitan).
CRUNCHYROLL
Lancement : 20 janvier 2019
Diffusion : chaque dimanche à partir de 18 heures
Page Crunchyroll : /mysteria-friends
FICHE TECHNIQUE
Titre original : Shingeki no Bahamut - Manaria Friends (神撃のバハムート マナリアフレンズ)
Genres : comédie, fantastique
Année : 2019
Format : épisodes de 12 min
Auteur : Cygames
Réalisateur : Hideki Okamoto
Studio de production : Cygames Pictures
TERRITOIRES
Mysteria Friends sera disponible sur Crunchyroll dans le monde entier, excepté en Asie.
© Mysteria Friends Production Committee