Voting is now live for the Anime Awards and we are proud to announce our nominees for each category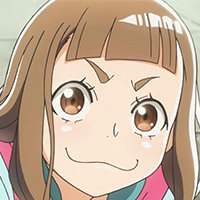 The 2018 Anime Awards are just around the corner and we're ready to share all of our nominees! After rigorous deliberation, arguments, and harpoon fights between our wonderful judges, the final list of nominees has solidified, and it's a pretty killer lineup. Last year set a benchmark for high quality anime productions, and it certainly shows in all of the titles vying for glory in our categories! Voting for the Anime Awards just went live, so be sure to stop by the official website and cast your votes for your favorites of last year! Now, without further ado, let's introduce all of our nominees:
---
Best Animation
---
Best Opening Sequence
---
Best Ending Sequence
---
Best Film
---
Best Character Design
---
Best Boy
---
Best Girl
---
Best Voice Actor Performance (Japanese)
---
Best Voice Actor Performance (English)
---
Best Director
---
Best Protagonist
---
Best Antagonist
---
Anime of the Year
---
Best Fight Scene (Presented by Capcom)
---
Best Continuing Series (Presented by VRV)
And there you have it! 2018 was packed full with quality contenders, and we can't wait to see who reigns supreme when the dust settles! What do you think of the nominees? Did any title surprise you? Let us know in the comments, and make sure to cast your vote now!
---
Do you have a super intense devotion to a 2018 show or character or want your opinions shared to the world about Anime Awards? Send us an op-ed in written or video form. The nitty gritty details are in here and you may get published in a future article!