The all-new feature film will open in Japan on February 15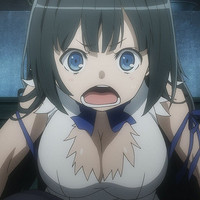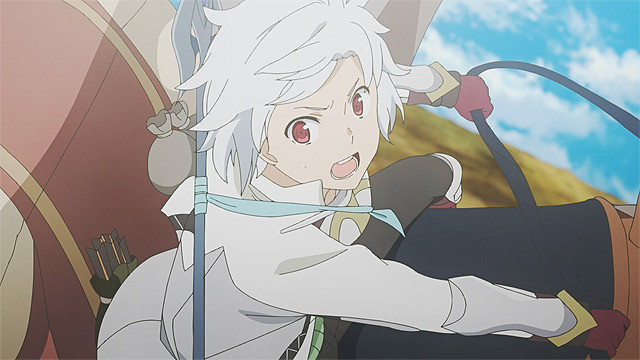 The official website for the upcoming film Is It Wrong to Try to Pick Up Girls in a Dungeon?: Arrow of
the Orion revealed the details of the first of the two bonus novel books for the moviegoers, including
its cover illustration. The bonus stories are newly written by the novel author Fujino Omori.
The first book titled "Iroasenu Tabiji" (A journey that doesn't fade its color) will be distributed between
February 15 and 21. Its story is about ten days that is not told in the film, focusing on the protagonist
Bell, who has been seduced by Artemis, Lilly, and even Hestia, after leaving Orario. The yet-titled second
book will be distributed between February 22 and 28.
"Iroasenu Tabiji" cover illustration
2月15日(金)公開「劇場版ダンまち」入場者特典第1弾「原作 大森藤ノ書き下ろし小説」の表紙イラストとあらすじを発表!
小説のタイトルは「劇場版 ダンジョンに出会いを求めるのは間違っているだろうか ― オリオンの矢 ― 色褪せぬ旅路」です!(続https://t.co/SUOgoD0gIG#danmachi pic.twitter.com/WfSL2vXS5j

— 『ダンまち』シリーズ アニメ公式 (@danmachi_anime) 2019年1月18日
---
The all-new feature film Is It Wrong to Try to Pick Up Girls in a Dungeon?: Arrow of the Orion based on
the novel author Fujino Omori's original story is set to be released in Japan on February 15, 2019.
Latest trailer
Theme song "Onaji Sora no Shita de" short MV by Yuka Iguchi
Flyer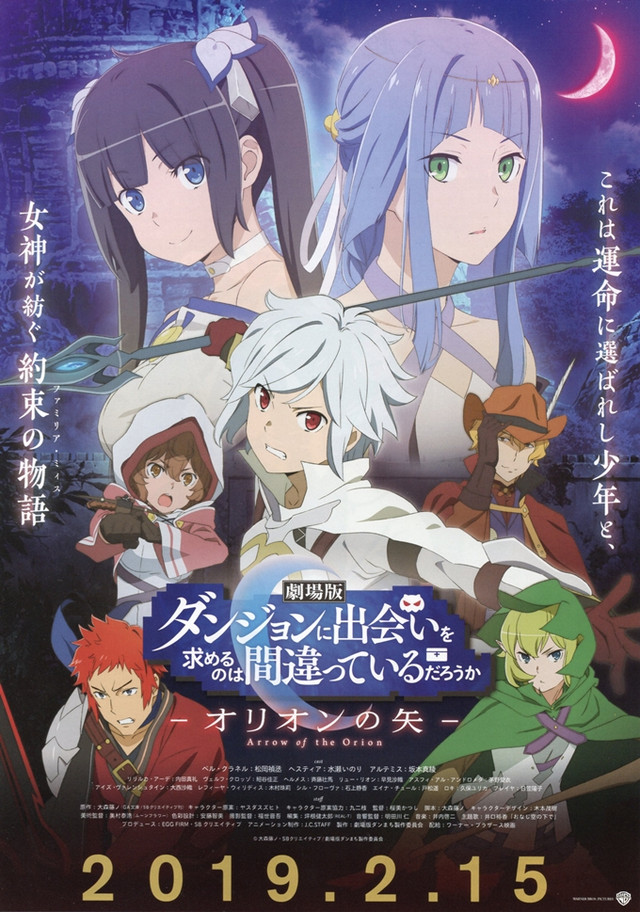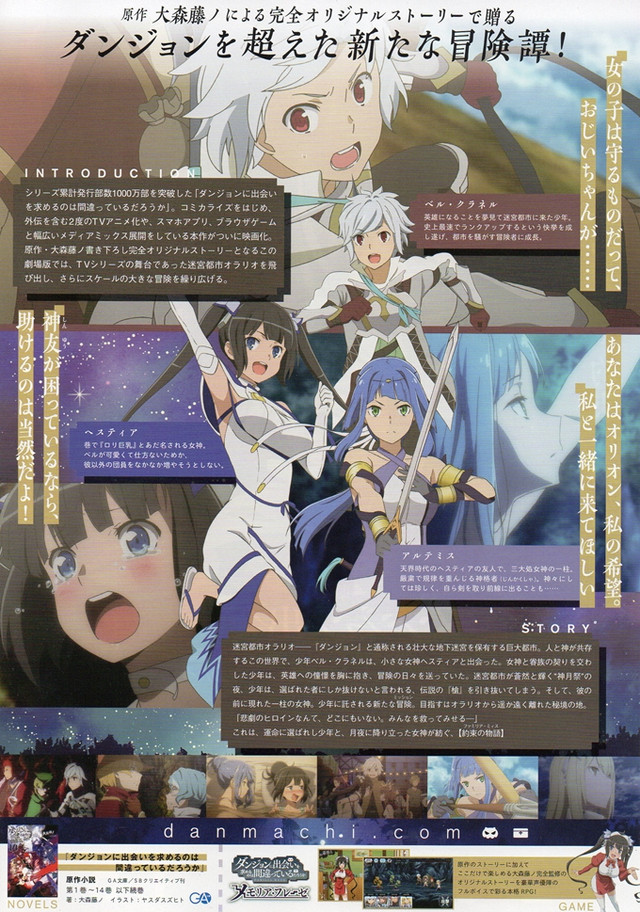 ---
Source: "Is It Wrong to Try to Pick Up Girls in a Dungeon?: Arrow of the Orion" official website / Twitter
© Fujino Omori, SB Creative/Movie DanMAchi Production Committee