Hiroyuki Imaishi (Gurren Lagann, KILL la KILL)-directed film will open in Japan in May 2019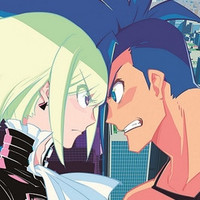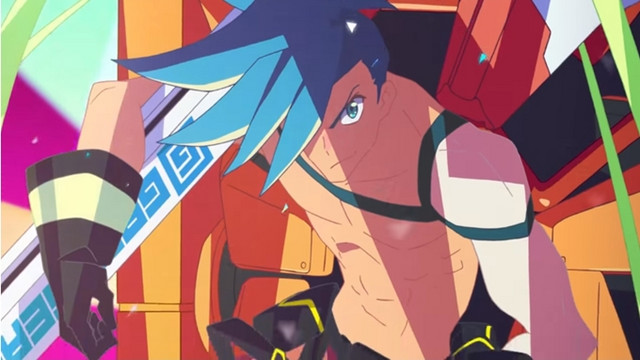 The official website for PROMARE, the upcoming original anime feature film co-produced by XFLAG
and TRIGGER, has started streaming a 60-second second PV introducing its main voice cast, including
Ken'ichi Matsuyama (L in the Death Note live-action films) as its protagonist Galo Thymos, and story
synopsis. The sci-fi action film will open in Japan in May 2019.
Synopsis:
The appearance of Burnish, a race of flame-wielding beings that suddenly appeared by mutation, triggered the unprecedented situation that destroyed half of the whole world with fire. 30 years has passed since then. A group of offensive members calling themselves "Mad Burnish" start destroying the world again. The story revolves around the intense battles between Galo Thymos, a new member of the anti-Burnish rescue team "Burning Rescue," and Lio Fotia, the leader of "Mad Burnish."
2nd PV
Main voice cast:
Galo Thymos: Ken'ichi Matsuyama (L in the Death Note live-action films)
Lio Fotia: Taichi Saotome (Renji Abarai in Bleach live-action film)
Kray Foresight: Masato Sakai (Rei Fukai in the Yukikaze OVA series)
Aina Ardebit: Ayane Sakura
Remi Puguna: Hiroyuki Yoshino
Varys Truss: Tetsu Inada
Lucia Fex: Mayumi Shintani
Ignis Ex: Rikiya Koyama
Ken'ichi Matsuyama/Galo Thymos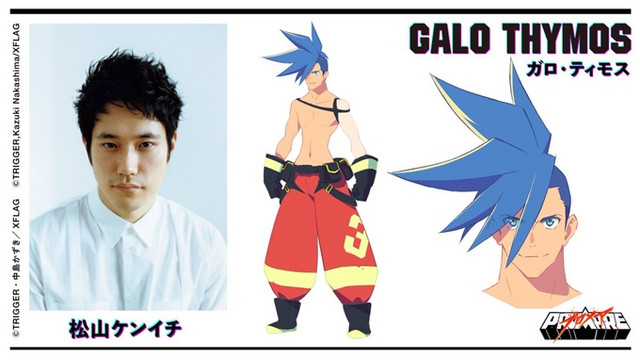 Taichi Saotome/Lio Fotia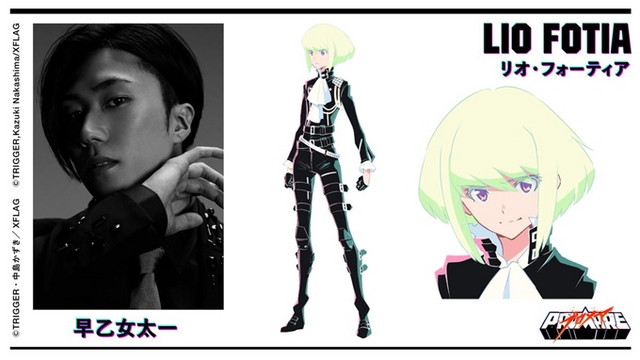 Masato Sakai/Kray Foresight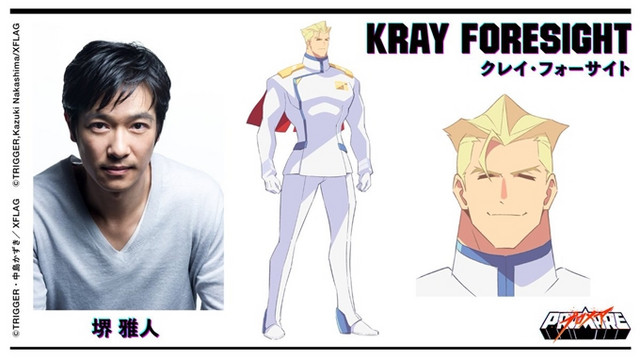 Poster visual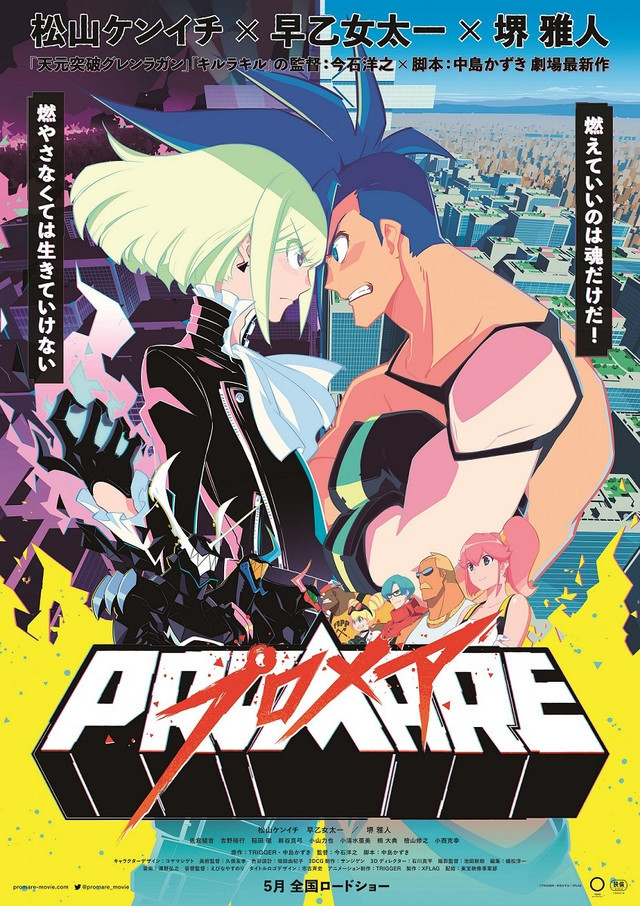 ▼映画『#プロメア』キャスト情報、ついに解禁! レスキュー隊員・ガロ役に #松山ケンイチ、ガロと対峙するリオ役に #早乙女太一 という豪華ダブル主演が実現。さらに舞台となる自治共和国プロメポリスの司政官・クレイ役には #堺雅人 が扮する。 https://t.co/9oSOkqm5Yz #PROMARE pic.twitter.com/sqbqhRpMmd

— 映画『プロメア』公式 2019年5月全国公開! (@promare_movie) 2019年1月22日
46-year-old Hiroyuki Imaishi, who is well known for his directorial works for internationally successful
anime series, such as Gainax's Tengen Toppa Gurren Lagann (2007-2009) and TRIGGER's KILL la KILL
(2013), is atatched to direct, alongside his KILL la KILL partner Kazuki Nakashima as screenplay writer.
"PROMARE" main staff:
Director: Hiroyuki Imaishi (Tengen Toppa Gurren Lagann, KILL la KILL, Space Patrol Luluko)
Screenplay: Kazuki Nakashima (Tengen Toppa Gurren Lagann, KILL la KILL, Kamen Eider Forze)
Character designer: Shigeto Koyama (KILL la KILL, DARLING in the FRANXX)
Music: Hiroyuki Sawano (Attack on Titan, The Seven Deadly Sins)
Anime production: TRIGGER (KILL la KILL, When Supernatural Battles Became Commonplace, Kiznaiver)
Production: XFLAG (Monster Strike)
---
Source: "PROMARE" official website / Twitter
©TRIGGER, Kazuki Nakashima/XFLAG Studio