Kick off your Valentine's Day celebrations with new heroic trials, lots of new gachas, and so much more!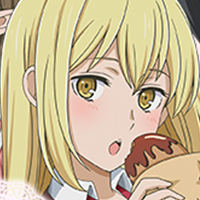 Celebrate Valentine's Day early in DanMachi - Memoria Freese!
Here's an overview of some of the updates and new In-Game Campaign Events that are part of the Valentine's Day celebration:
Wallenstein Valentine Tale
Help Ais make chocolate for Adventurers and Gods in her all-new tale! You can also obtain a 4★ [Love Lesson] Yamato Mikoto and earn her [Love Lesson] Bond.
Romantic Valentine Campaign
Celebrate Valentine's Day by giving out 'Affection Falna' to your favorite character! You can receive special chocolates and voice lines from them once their affection reaches 100% ~ You can earn 'Affection Falna' by exchanging at the Event Shop for the Wallenstein Valentine Tale.
Login Bonus
Starting on 1/25, you can participate in a Wallenstein Valentine Log Bonus!
Romantic Valentine Chocolate Set For Sale
Starting tomorrow, you can receive the Romantic Chocolate Set!
*Valentine Romantic Chocolate Set
*Price: Paid Iris x 600
*Valentine Obligation Chocolate
*Price: Paid Iris x 100
Heroic Trials
Participate in Heroic Trials to earn bonds for limited-time Wallenstein Valentine characters ~
Familia Royale
Happy Valentine's Day!