Advance sales will be held at the "Code Geass" collaboration store in Shinjuku from February 7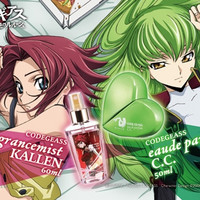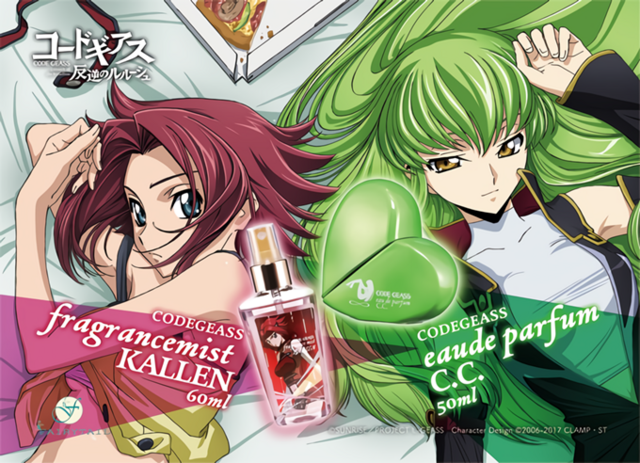 Tokyo-based perfume import/sales company Fairy Tail will start offering one perfume and three fragrance
mists inspired by the four female characters from the Code Geass anime franchise in Japan on February 8,
one day before the release of the all-new sequel film Code Geass: Lelouch of the Re;surrection.
The four items below will be available on the company's online store, Amazon Japan, and specialized stores
in Japan. For those who can't wait even one day, they will be also sold at the "Code Geass Collaboration Store"
to open at Shinjuku Marui Annex in Tokyo from February 7.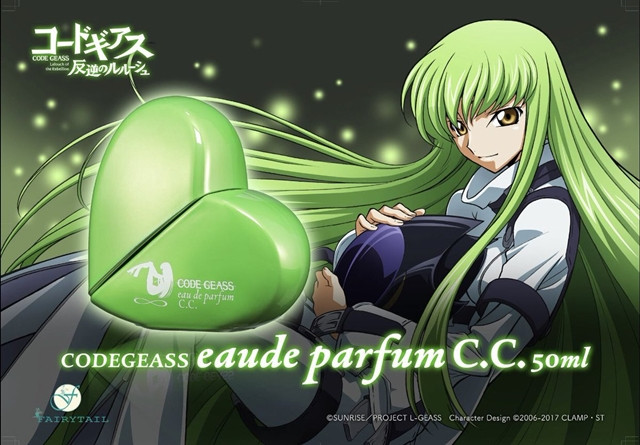 "Code Geass: eau de parfum C.C." (50ml/2,000 yen)
Fragrances:
Top notes (sweet pea, neroli, orange)
Middle note (edelweiss)
Last note (floral bouquet)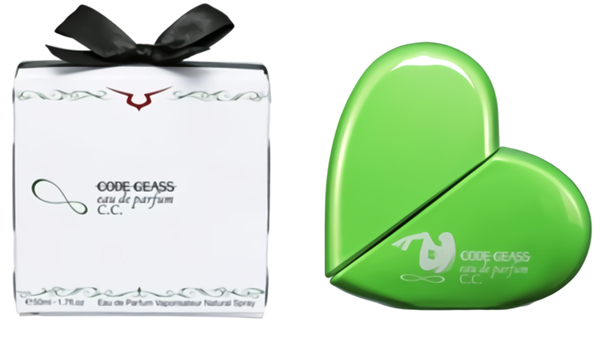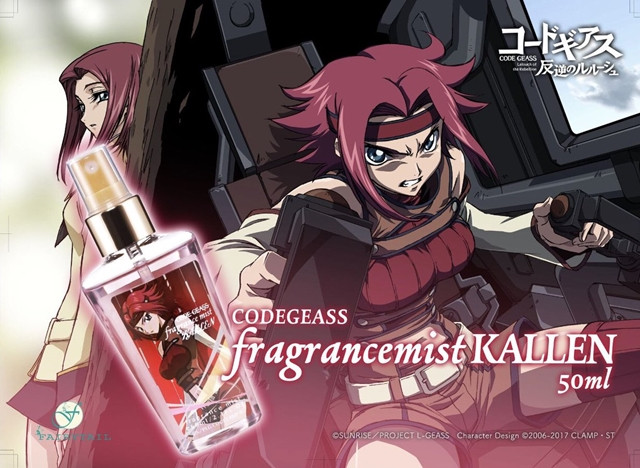 "Code Geass: Kallen fragrance mist" (60ml/1,000 yen)
Fragrances:
Top notes (peony, lychee, freesia)
Middle notes (magnolia, rose, lily of the valley)
Last notes (musk, amber, cedar wood)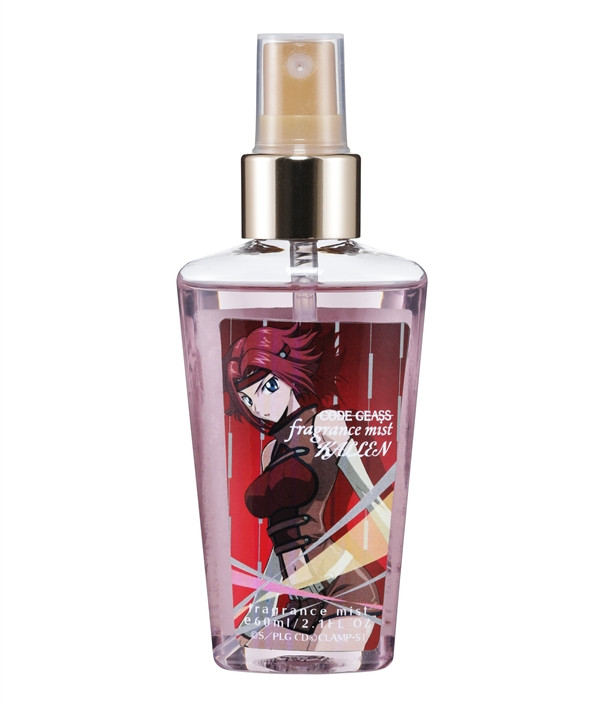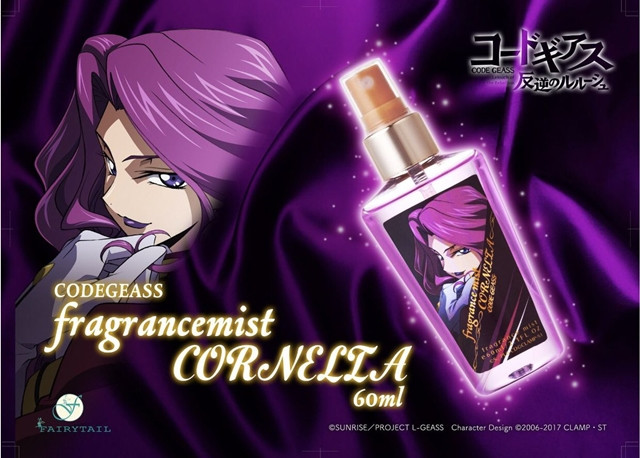 "Code Geass: Cornelia fragrance mist" (60ml/1,000 yen)
Fragrances:
Top notes (lychee, freesia)
Middle notes (magnolia, ginger, pepper)
Last notes (jasmine, amber, musk amber)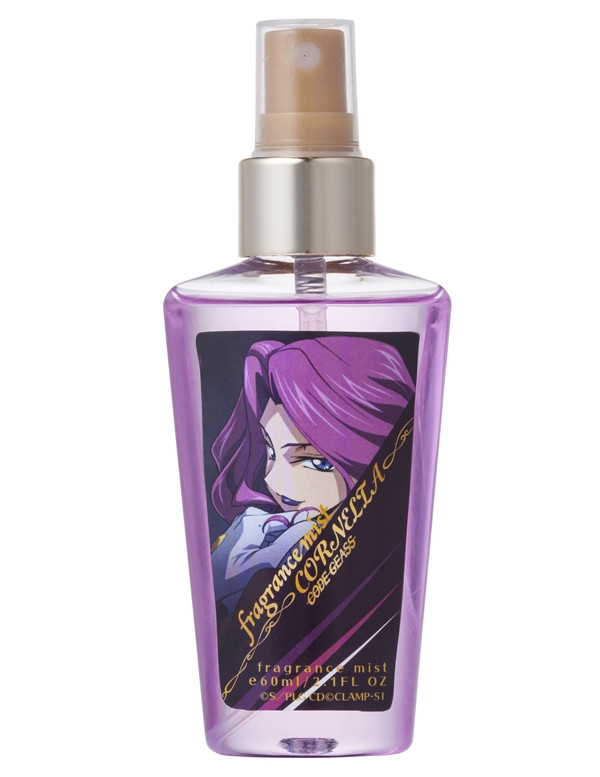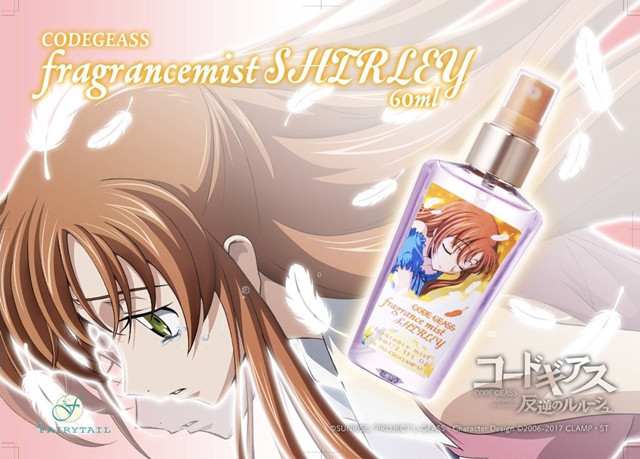 "Code Geass: Shirley fragrance mist" (60ml/1,000 yen)
Fragrances:
Top notes (pink peony, water jasmine, pink peppercorn)
Middle notes (lychee, pomegranate, pineapple, pink musk, seringa, white tea)
Last notes (sandalwood, teakwood, sensual musk)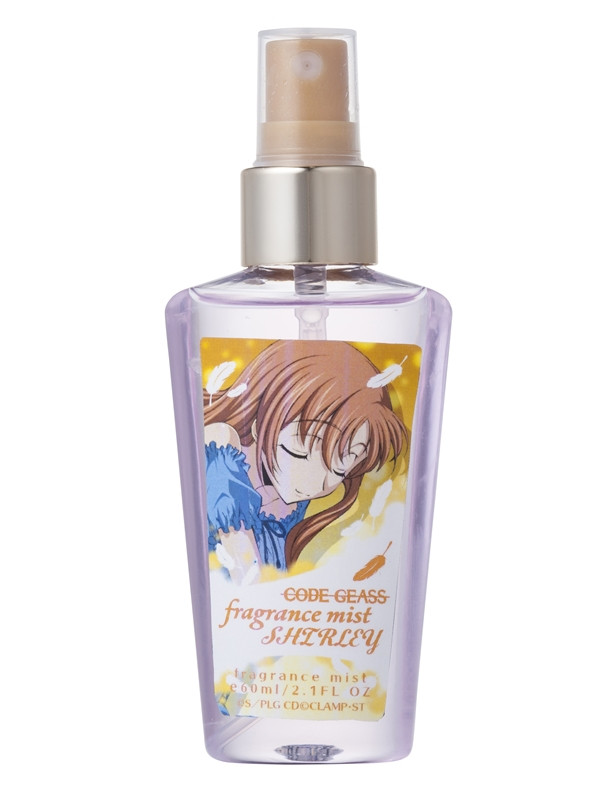 ---
Source: Fairy Tail press release
©SUNRISE/PROJECT L-GEASS Character Design ©2006-2017 CLAMP・ST