The "Snow Miku" festival celebrates its 10th anniversary this year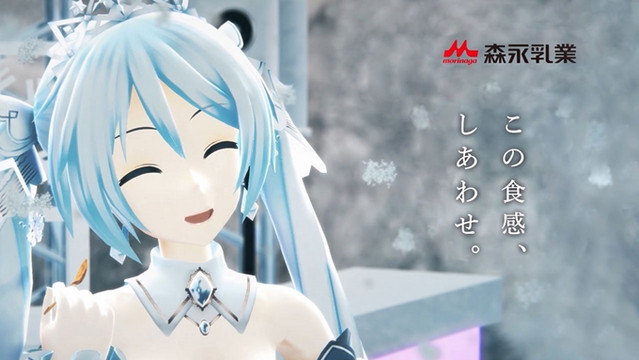 To promote its "Mitsu to Yuki" (Honey and Snow) ice cream brand, Japanese milk products and sweets
company Morinaga Milk Industry has started airing and streaming a new CM collaborating with "Snow
Miku," a character that enlivens wintery Hokkaido. The song that Miku sings in the CM is "Konayuki,"
originally released by three-member Japanese rock band Remioromen as their eighth single in November
2015, and also used in the live-action version CM for the ice cream brand.
"Snow Miku" was born in 2010. Its design is based on "a pure white snow sculpture of Hatsune Miku,"
which was created for "Sapporo Snow Festival 2010." Since then, the "Snow Miku Festival" featuring
"Snow Miku" as its main character has been held in Hokkaido every year. This year's "Snow Miku 2019"
is scheduled to be held from today, February 4, to 11.
"Snow Miku" version CM
Original live-action version
"Mitsu yo Yuki" lineup (strawberry, powdered tea, rare cheese)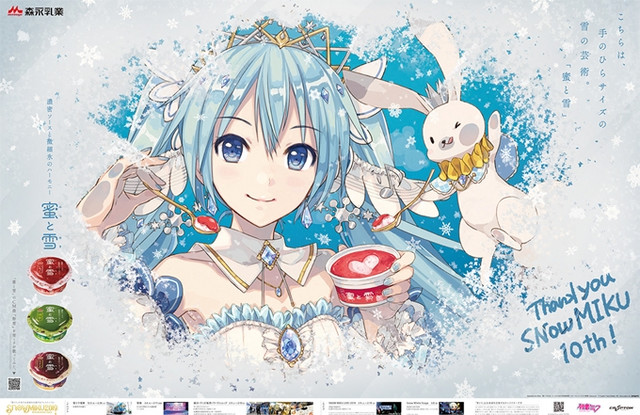 ---
"Snow Miku 2019" key visual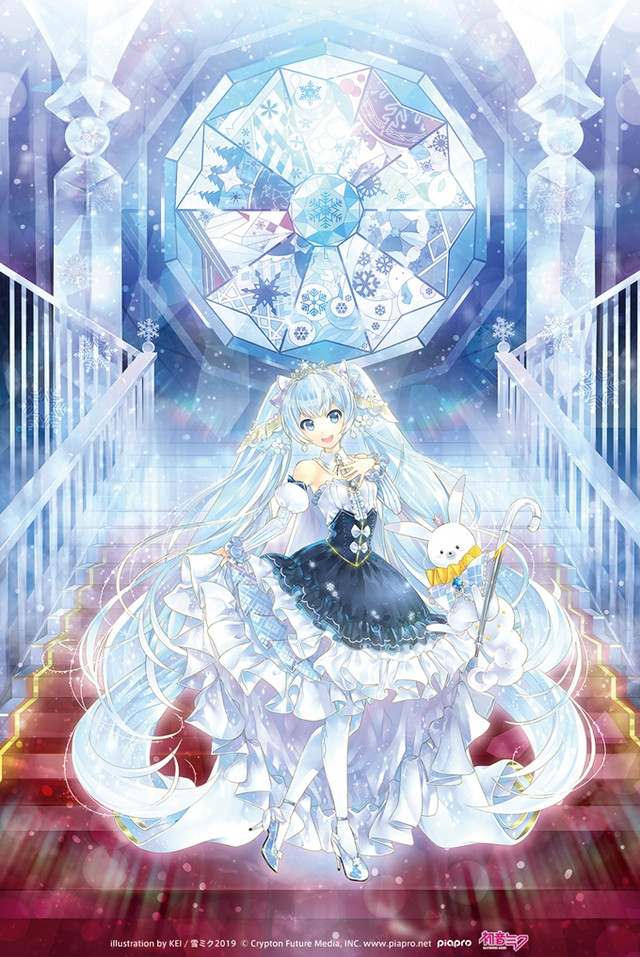 "Snow Miku 2019" PV
---
Source: Morinaga Milk Industry press release
Copyright © MORINAGA MILK INDUSTRY CO.,LTD.
Snow Miku 2019 © Crypton Future Media, INC. www.piapro.netpiapro