The cute deformed figures are designed by Nitroplus illustrator Yuupon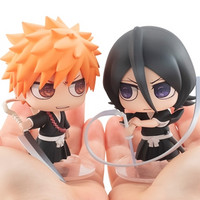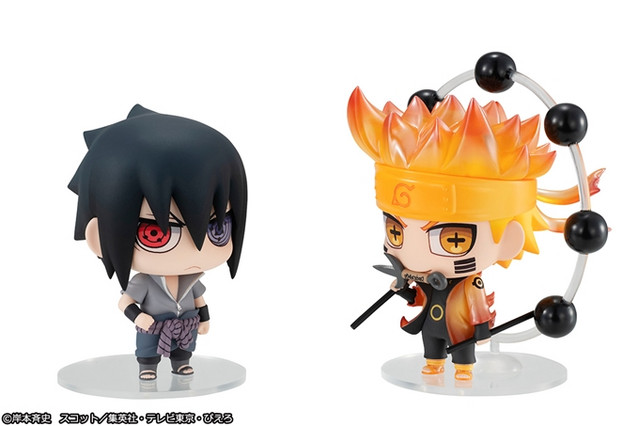 Megahouse, a Bandai Namco Group company based in Tokyo, will start accepting pre-orders for two
new set of deformed figures from its ChimiMega Buddy line, inspired by Naruto Uzumaki & Sasuke
Uchiha (Naruto) and Ichigo Kurosaki & Rukia Kuchiki (Bleach), tomorrow on February 7.
The line was launched last December, and has had Kotetsu & Barnaby Set (Tiger & Bunny) and
Doug & Kirill Set (DOUBLE DECKER!) in its lineup. The deformed figures are designed by illustrator
Yuupon, who belongs to Nitroplus. The 65mm tall figures are 20mm taller than the ones from
Megahouse's another chibi-style figure line "Puchi Chara!." Their head parts are attached with
a joint that allows you to enjoy subtle differences of their facial expression.
The price for both sets is 4,860 yen (about 44 US dollars), the Naruto & Sasuke set will be shipped
in late June of 2019, then the Ichigo & Rukia set will follow one month later.
---
ChimiMega Buddy Series: Naruto - Naruto Uzumaki & Sasuke Uchiha Ninkai Taisen Set
(late June 2019 release)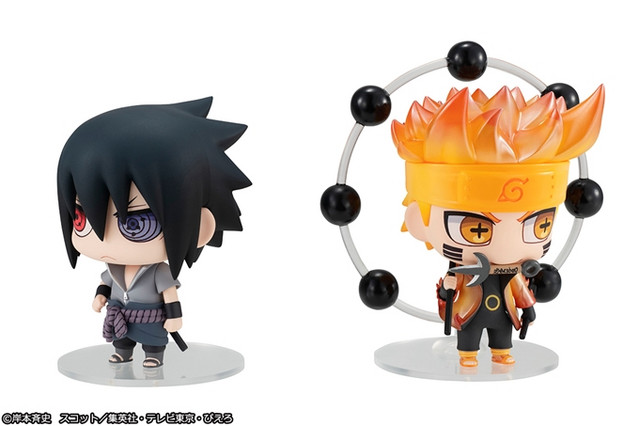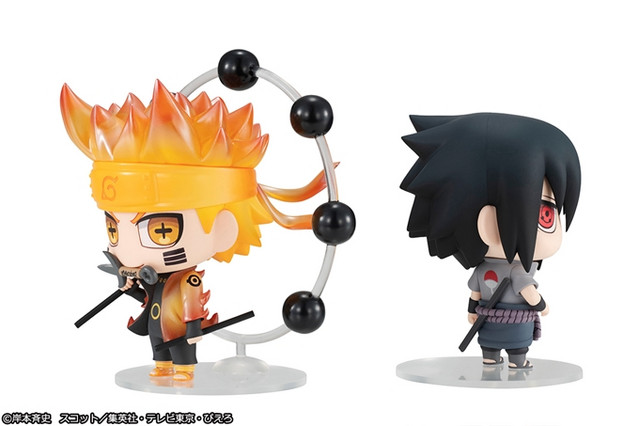 Bonus illustration sheet for the purchasers at Megahouse's Megatre shop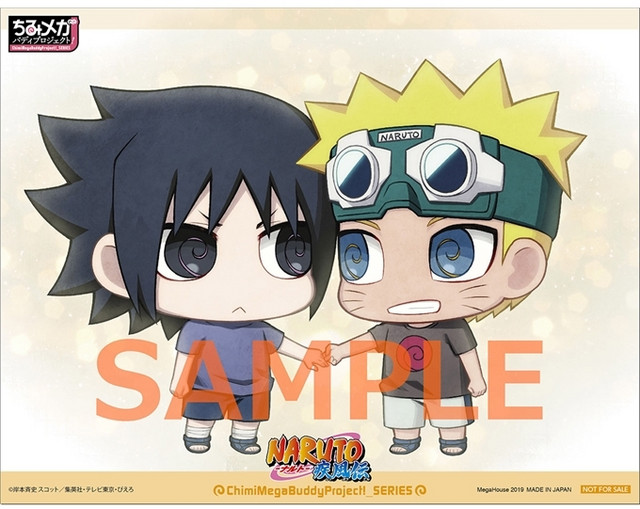 ---
ChimiMega Buddy Series: Bleach - Ichigo Kurosaki & Rukia Kuchiki Shinigami Set
(late July 2019 release)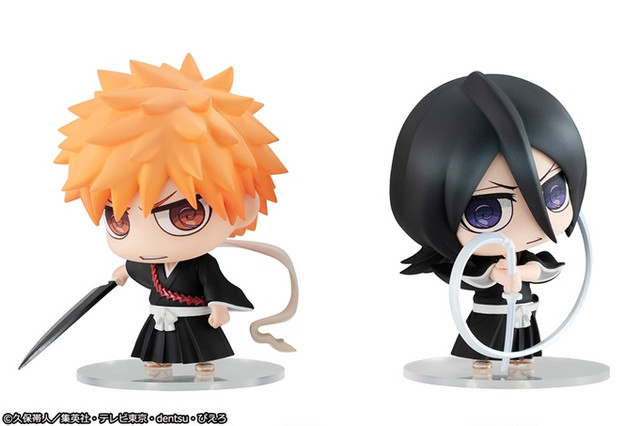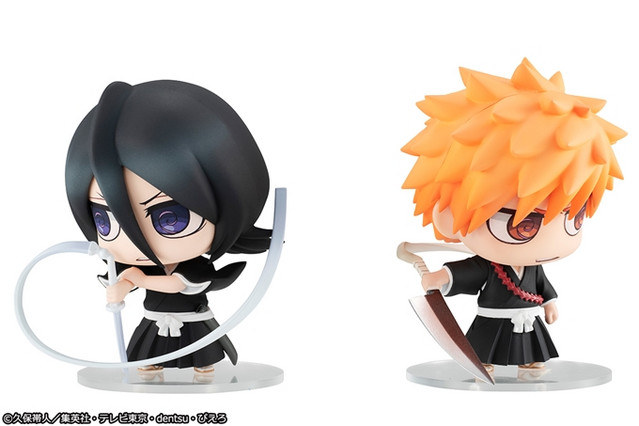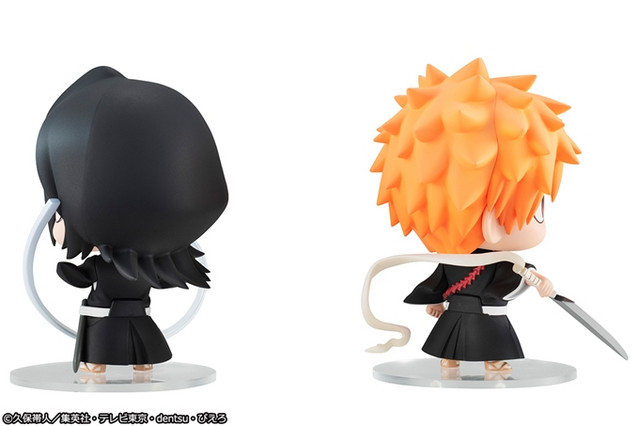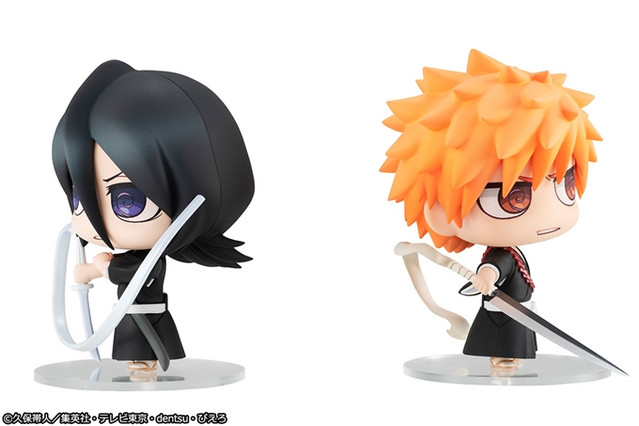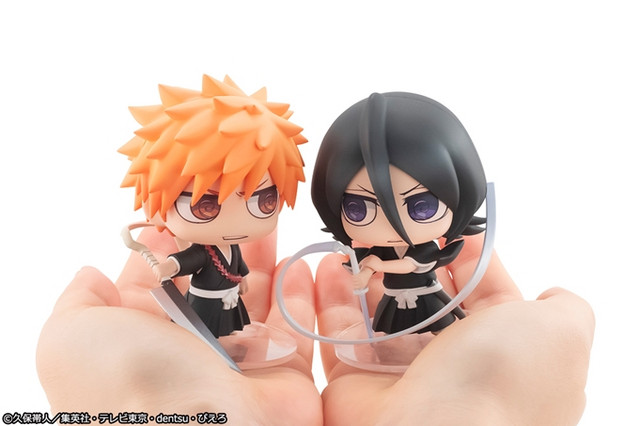 Bonus illustration sheet for the purchasers at Megahouse's Megatre shop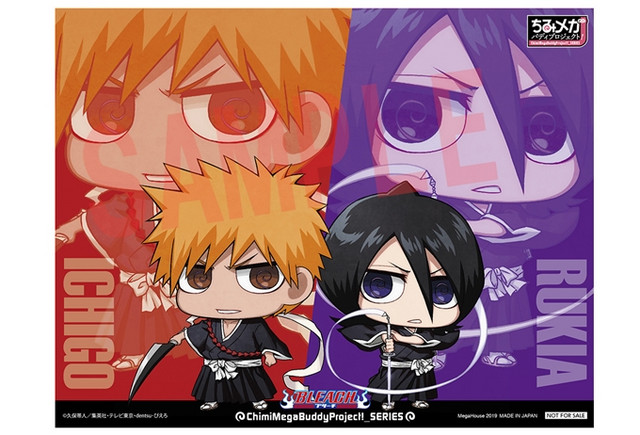 ---
Source: Megahouse press release
©Masashi Kishimoto Scott/Shueisha, TV Tokyo, Pierrot
©Tite Kubo/Shueisha, TV Tokyo, dentsu, Pierrot