"Zoku Owarimonogatari" TV series is set to premiere on May 18, 2019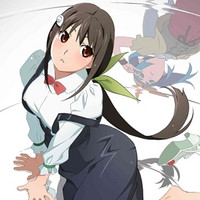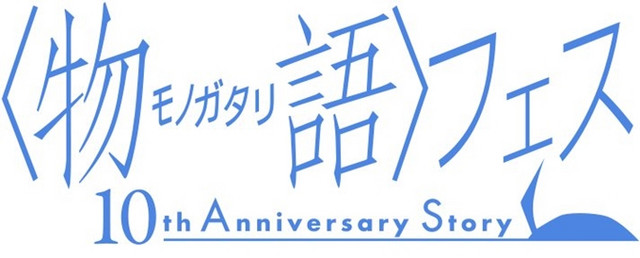 After the countdown ended, the official portal site for the anime adaptation project based on NisiOisin's
Monogatari mystery fantasy novel series announced that "Monogatari Fes ~ 10th Anniversary Story~,"
a special event to celebrate its tenth anniversary is set to be held at Makuhari Messe's Event Hall (capacity:
9,000) in Chiba Prefecture on May 11, 2019. The one-day event will feature performances of the anime's
character songs and public readings by the voice cast, and will not be filmed for commercial release.
The confirmed guests:
Hiroshi Kamiya (Koyomi Araragi)
Chiwa Saito (Hitagi Senjougahara)
Emiri Kato (Mayoi Hachikuji)
Kana Hanazawa (Nadeko Sengoku)
Yui Horie (Tsubasa Hanekawa)
Eri Kitamura (Karen Araragi)
Yuka Iguchi (Tsukihi Araragi)
Saori Hayami (Yotsugi Ononoki)
Kaori Mizuhashi (Oogi Oshino)
Marina Inoue: (Sodachi Oikura)
Advance entry coupon for the 8,800-yen ticket for the event will be included in the two DVD/Blu-ray
volumes of the Zoku Owarimonogatari anime to be released on February 27 and March 27.
『〈物語〉フェス ~10th Anniversary Story~』5/11開催!

★第1弾出演者情報を公開!
神谷浩史、斎藤千和、加藤英美里、花澤香菜、堀江由衣、喜多村英梨、井口裕香、早見沙織、水橋かおり、井上麻里奈 他

チケット優先販売申込券はBD&DVD「続・終物語」上下巻に封入!https://t.co/jzseI7f7yX pic.twitter.com/GqB3hlL0zk

— 西尾維新アニメプロジェクト (@nisioisin_anime) 2019年2月6日
In addition, the six-episode TV anime based on Zoku Owarimonogatari, the 18th volume of the
Monogatari series, is confirmed to premiere on TOKYO MX, Gunma TV, Tochigi TV, and BS 11 on
May 18, 2019, after the six-episode "Monogatari Series Selection" starting on April 6.
【アニメ化10周年記念】
キャラクターソングと朗読で彩る《一夜限り》の祭典『〈物語〉フェス ~10th Anniversary Story~』開催決定!

日程:5/11(土)
会場:幕張メッセイベントホール
詳細・特設HP:https://t.co/jzseI7f7yX

チケット優先販売申込券はBD&DVD「続・終物語」上下巻に封入決定! pic.twitter.com/dMQeKzKapb

— 西尾維新アニメプロジェクト (@nisioisin_anime) 2019年2月6日
"Zoku Owarimonogatari Koyomi Reverse Part 2" jacket
【続・終物語】
BD&DVD「続・終物語/こよみリバース上」のキャラデザ渡辺明夫描き下ろしジャケットイラストを公開!!さらに、特製ブックレットには上下巻ともに西尾維新書き下ろし短々編の収録が決定!ただいま上下巻ともに予約受付中!

商品情報詳細はこちら!https://t.co/gNt95yWg5t pic.twitter.com/7mNv9j4Aqh

— 西尾維新アニメプロジェクト (@nisioisin_anime) 2019年2月6日
---
Source: "Monogatari" series portal site / Twitter
©NisiOisin/Kodansha, Aniplex, Shaft