Tune in, subscribe, let your voice be heard, and you might just win something!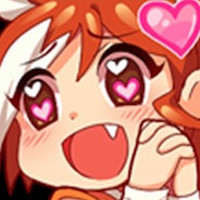 We want to hear from our community! The Twitch broadcast of the Anime Awards—which kicks off on February 16 at 6:00pm PT—will feature an interactive Extension that enables viewers to cast votes in real time to predict the winner of each category before they're announced live. We'll be giving away 800 one-month codes for a premium Crunchyroll subscription to users who vote on Twitch!
Subscribe to the Crunchyroll Twitch channel for $4.99 and you'll receive special edition Hime emotes to use within the chat during the Anime Awards.
Check out the awesome Emotes below!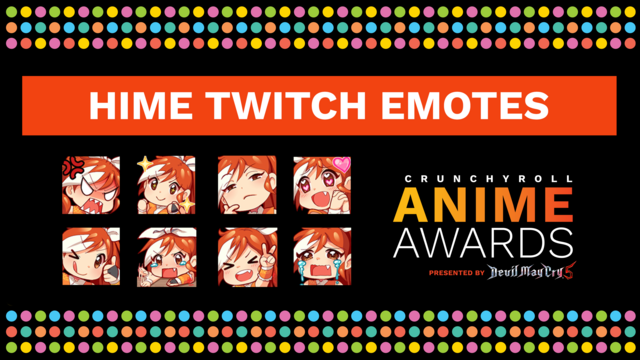 Crunchyroll and Twitch are inviting interested streamers to co-stream the show to add original live commentary to the broadcast to their own communities. Over 1000 Twitch streamers have already signed up so far this year!
We'll have a special prize for co-streamers who make use of the voting Extension, too. When Twitch streamers form a community with other Anime Awards co-streamers, they can create a larger group to vote together on each category. Communities who vote correctly will be entered to win up to 1,000 one-month Crunchyroll Premium memberships to be split among voters.
Here's a sample of the extension: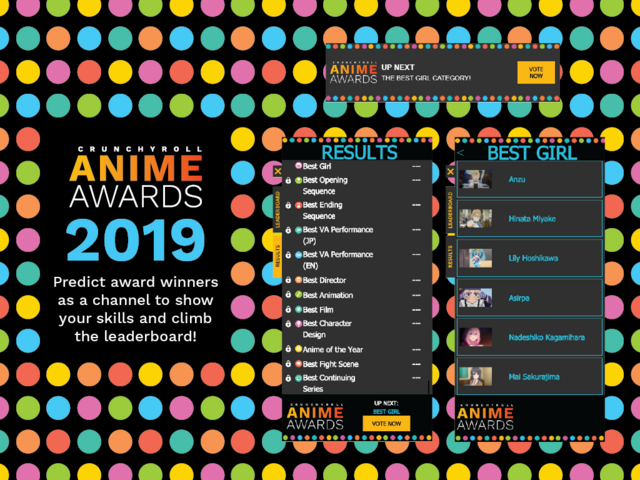 Finally, Crunchyroll will be giving away one custom Xbox One X featuring Crunchyroll Hime and Devil May Cry 5 to one lucky Twitch viewer - keep your eyes glued to the stream the day of for more details on how to win.
If viewers want to share their votes across social media, Crunchyroll is awarding fans who can guess all the winners correctly. Fans can share their winning choices using the hashtag #AnimeAwards before the start of the show to see if they match with the live show results. Fans who guess all the winners correctly will be entered into a raffle to win a range of prizes.
Tune into the Crunchyroll Anime Awards on Saturday, February 16 at 6 PM PT exclusively on Twitch at http://twitch.tv/crunchyroll.