The English dub for Shield Hero is now live, so let's take a look at the voices behind our favorite adventurers!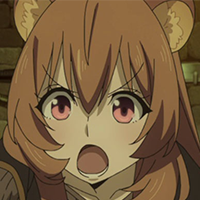 The English dub for the Rising of the Shield Hero is now available to watch on Crunchyroll! If you haven't entered the fantasy world of Shield Hero yet, now's a perfect time to jump in! Even if you have been keeping up with Naofumi and Raphtalia's journey week to week, there's now a whole new way to enjoy the series. Now that the series is available to watch with a new dub, let's meet the cast who are bringing this show into English!
Click below to watch the first episode of the English dub!
---
Billy Kametz plays protagonist Naofumi Iwatami!
Previous Roles:
---
Erica Mendez plays Naofumi's companion, the demi-human Raphtalia.
Previous Roles:
---
Faye Mata plays the villainous Myne.
Previous Roles:
---
Brianna Knickerbocker plays Naofumi's Filolial companion Filo.
Previous Roles:
---
What do you think of the new English dub for The Rising of the Shield Hero? Let us know in the comments below!