Arrow of the Orion comes out on Friday in Japan. Celebrate the movie with the all-new prequel event, Goddess Campanella, exclusively in DanMemo!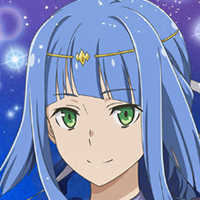 Crunchyroll Games is so excited for the new Is It Wrong to Try to Pick Up Girls in a Dungeon? movie, Arrow of the Orion, that we're celebrating with the EXCLUSIVE Goddess Campanella event in DanMachi: Memoria Freese!
Here's an overview of some of the updates and new in-game content that are part of the Goddess Campanella event:
Learn more about Bell and Hestia's special relationship in a tale not yet seen in the anime! Goddess Campanella is a short story by original series author Fujino Omori, and is being adapted for the first time in DanMachi: Memoria Freese. Complete the tale on VH for a 4★ Movie 11 Draw Ticket!
New Gachas!
Do 1 free gacha pull every day!
Get special units for Bell, Hestia, and more in their Arrow of the Orion outfits in the Reunion and Promise Gachas!
[Beloved Goddess] Hestia
[Echoing Arrow] Liliruca
[Goddess of Purity] Artemis
[Roaring Gale] Ryu
[Moonlight Oath] Bell
[Smithy Expert] Welf
There is a new login bonus!
There are two new special bundles!
You will receive an Adventurer Star Bond, 4★ Movie Draw Ticket, 4★ Draw Ticket, 6 types of Falna (L) x 50, and Exilia Book (L) x 50!
You can receive a 4★ Movie 11 Draw Ticket, 4★ Gtd. 11Draw Ticket, 6 types of Falna (L) x 50, and Exilia Book (L) x 50!
There is also a new Heroic Trials event!
Heroic Trials [Black Fist] is a high difficulty event! You can collect items and get a bond for 4★ [Black Fist] Lunor!
Enjoy Goddess Campanella!!