215 mm-tall item is set to be shipped in August 2019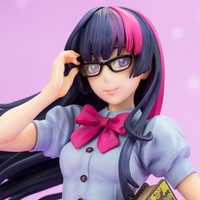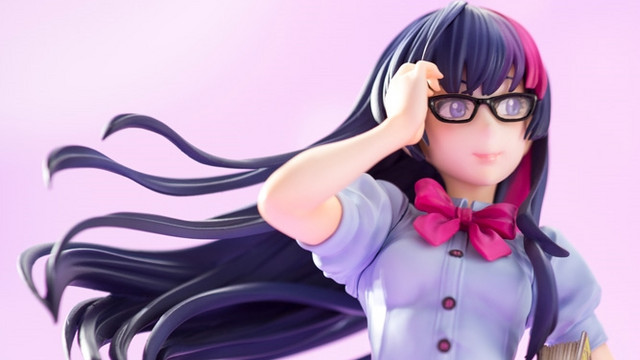 Kotobukiya has listed a 1/7 scale pre-painted figure inspired by Twilight Sparkle from the My Little Pony:
Friendship Is Magic TV animation series. She is the second item added in the company's "BISHOUJO Statue"
line from the anime series, following Pinkie Pie to be released in May 2019. Fluttershy is planned to be
added as its third entry in near future.
The Bishoujo Statue is a series of figures based on Shunya Yamashita's illustrations of various movie, game,
and comic characters in the Japanese bishoujo style. The previously released figures include: Cammy (Street
fighter), Freddy Crueger (Freddy vs. Jason), Nina Williams (Tekken), Batwoman (Batman), Chucky (Child's
Play: Bride of Chucky), Ash Williams (Evil Dead 2: Dead by Dawn), and many more.
The price for the 215 mm-tall Twilight Sparkle bishoujo figure in Japan is 11,880 yen (about 107 US dollars),
and its scheduled shipping date is August 2019.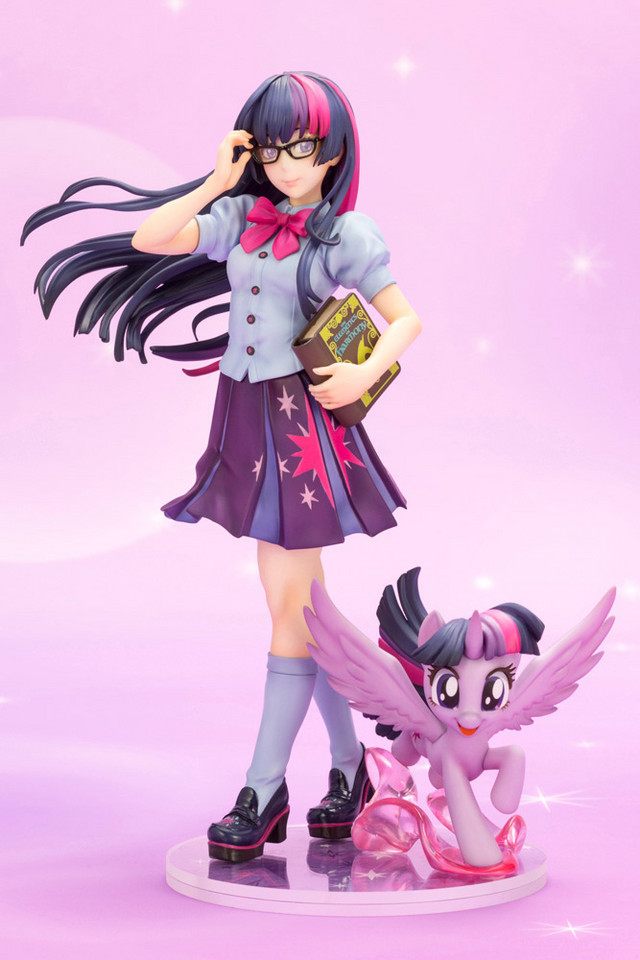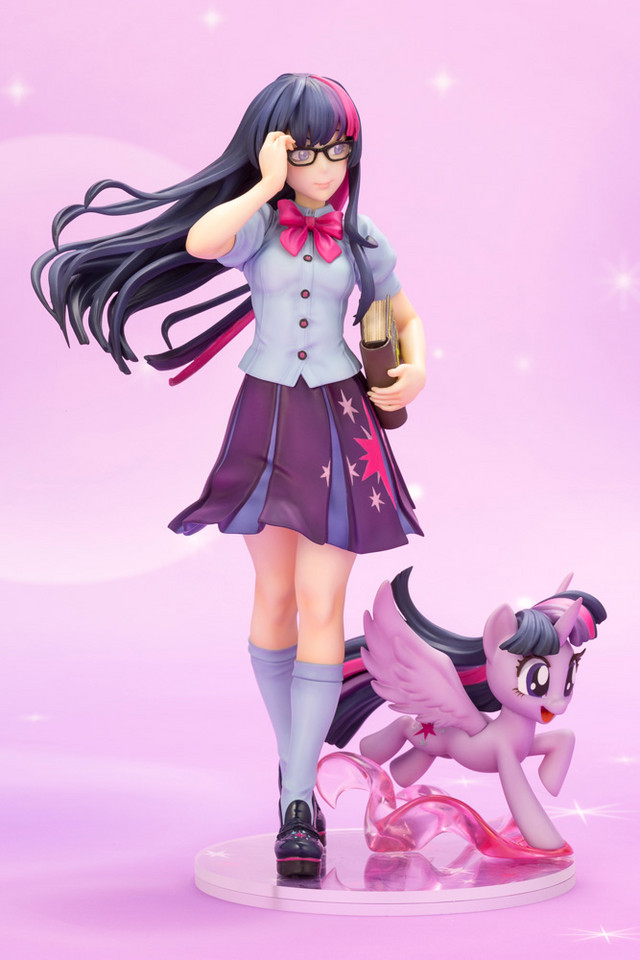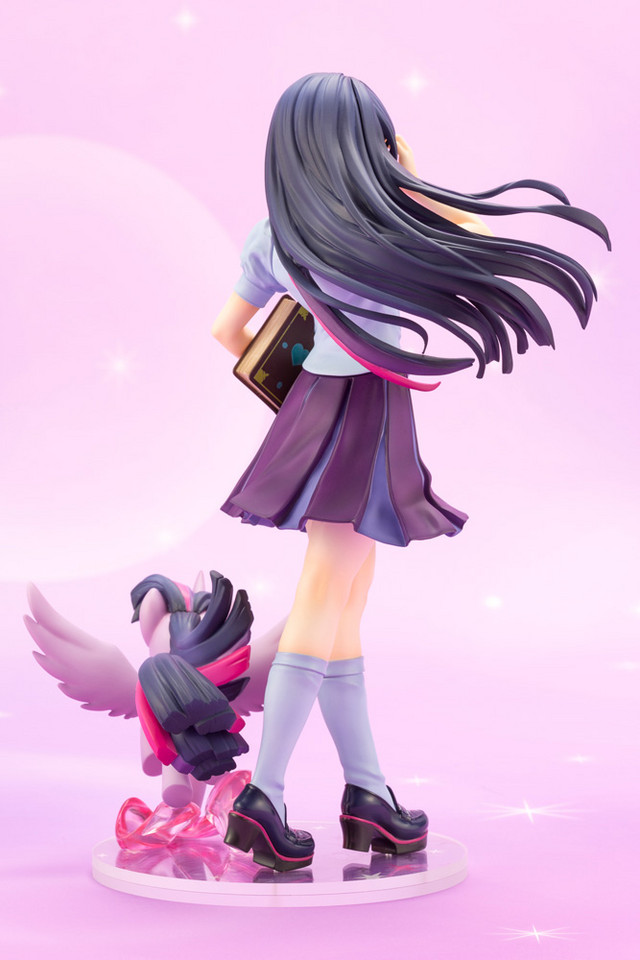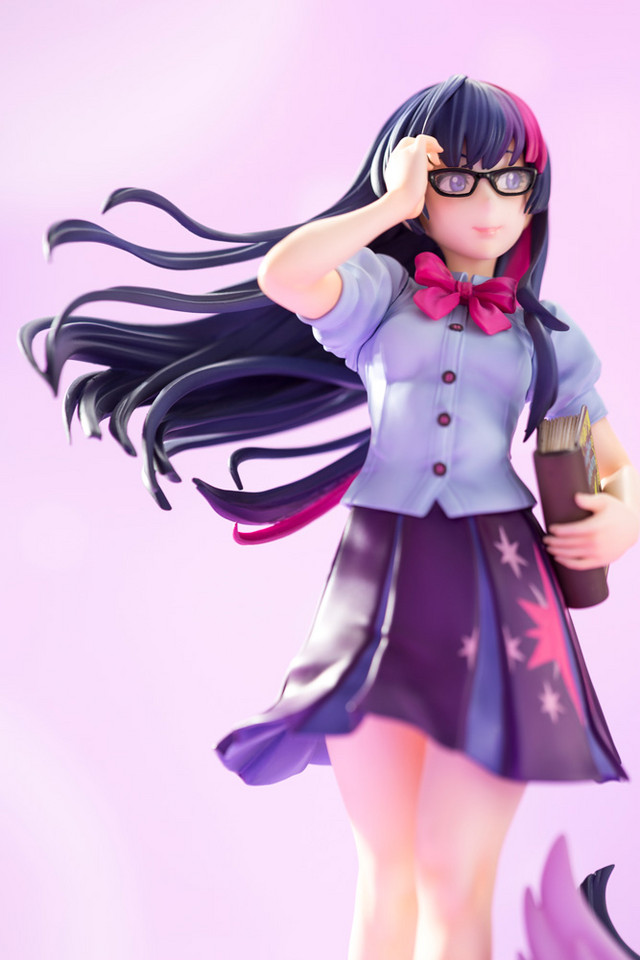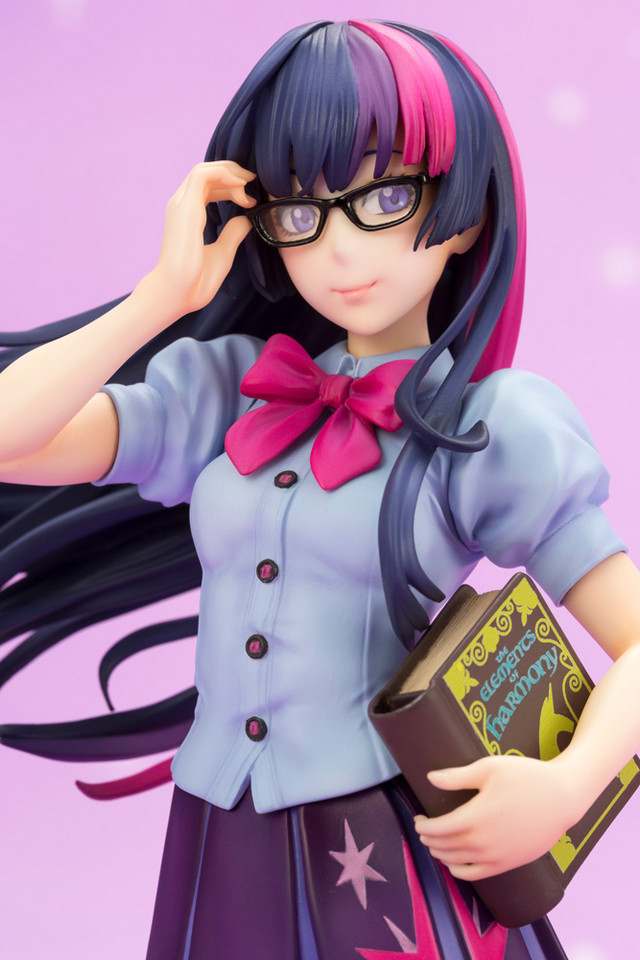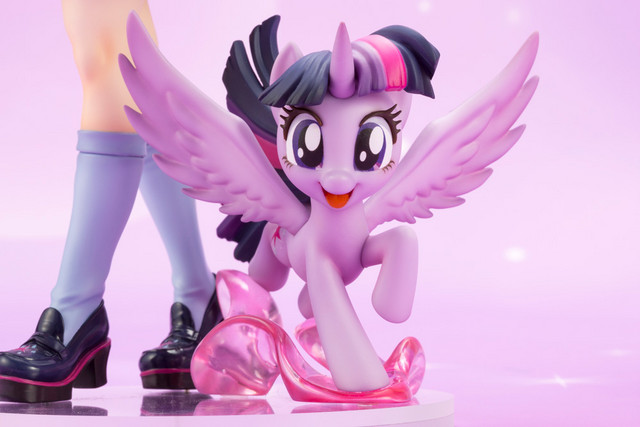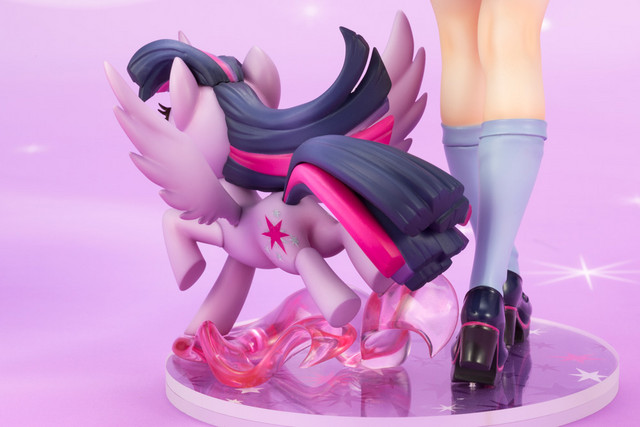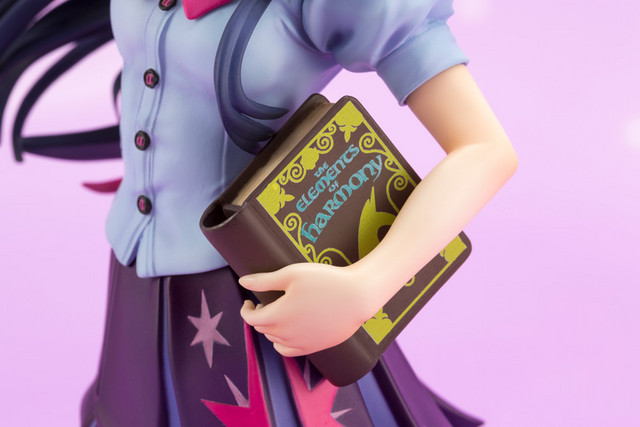 ---
"BISHOUJO Pinky Pie" (May 2019 release)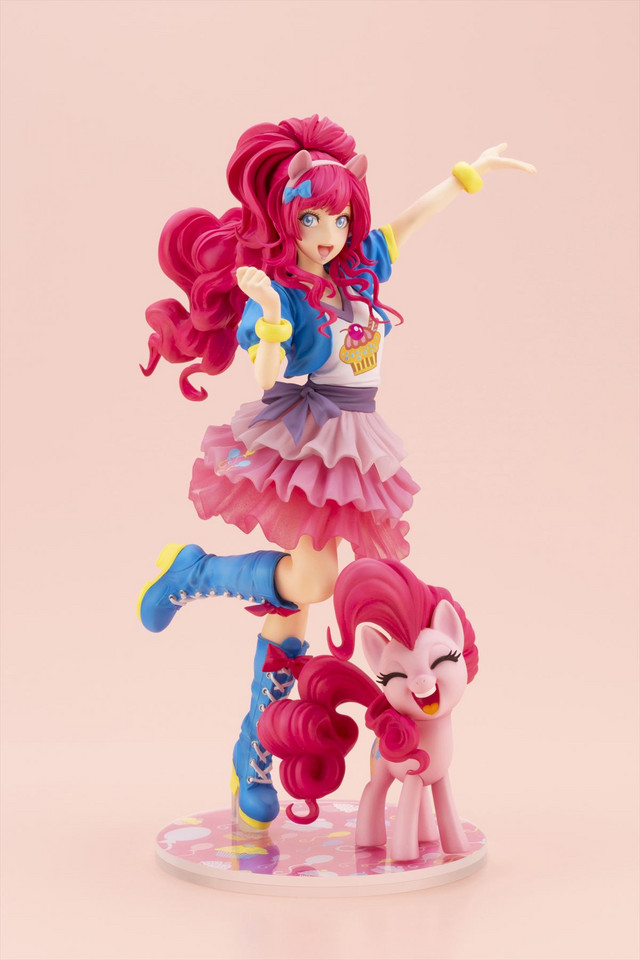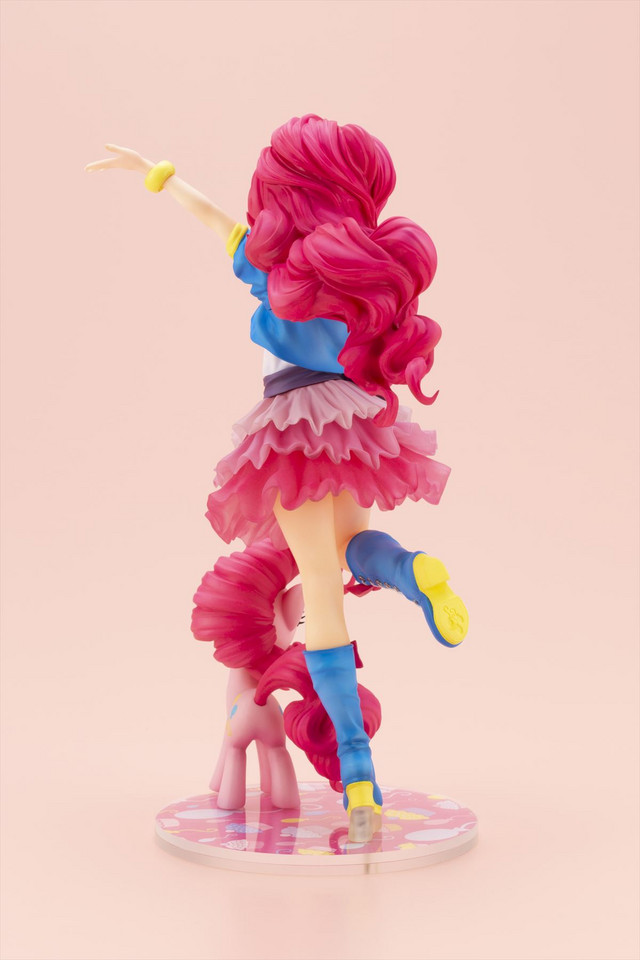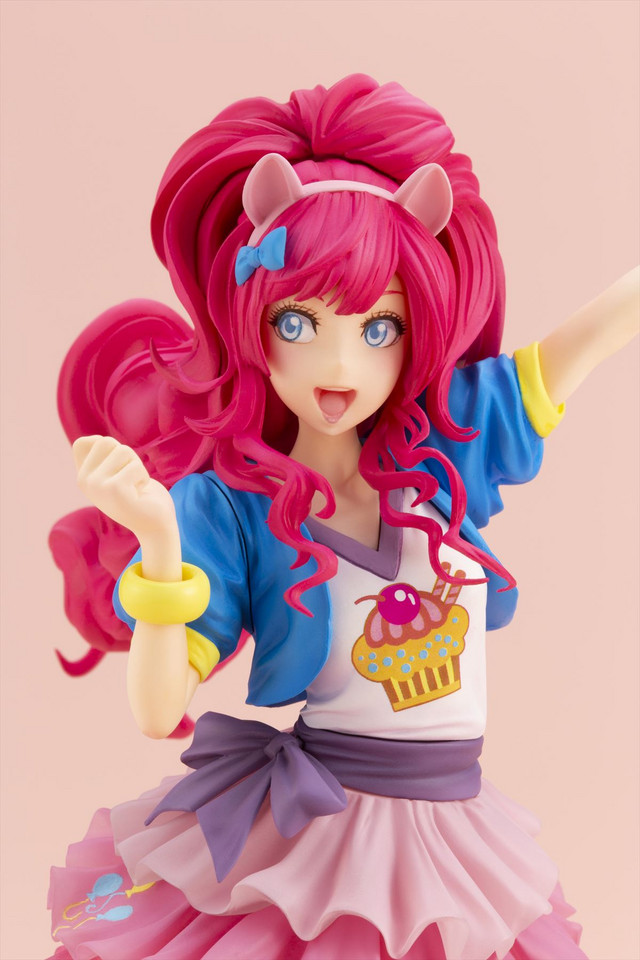 AboutHasbro, Inc. Hasbro(NASDAQ: HAS) is a global company committed to Creating the World's
Best PlayExperiences, by leveraging its beloved brands, including LITTLEST PET SHOP,MAGIC: THE
GATHERING, MONOPOLY, MY LITTLE PONY, NERF, PLAY-DOH and TRANSFORMERS, and premier
partner brands. From toys and games, television programming, motion pictures, digital gaming
and lifestyle licensing, Hasbro fulfills the fundamental need for play and connection with children
and families around the world. The Company's Hasbro Studios and its film label,ALLSPARK PICTURES,
create entertainment brand-driven storytelling across mediums, including television, film, digital and
more. Through the company's commitment to corporate social responsibility, including philanthropy,
Hasbro is helping to build a safe and sustainable world and to positively impact the lives of millions
of children and families. Learn more at www.hasbro.com, and follow us on Twitter (@Hasbro &
@HasbroNews) and Instagram (@Hasbro).
---
Source: Kotobukiya press release
MY LITTLE PONY and all related characters are trademarks of Hasbro and are used with permission.
© 2018 Hasbro. All Rights Reserved. Licensed by Hasbro.