Robert Rodriguez (Spy Kids, Sin City)-directed adaptation will open in Japan on February 22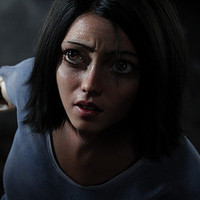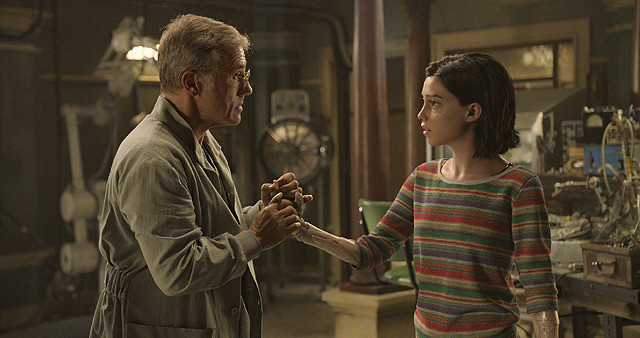 Having the leading actress Rosa Salazar (Alita), Christoph Waltz (Dr. Dyson Ido), director Robert Rodriguez,
and producer Jon Landau as special guests, the Japan premiere screening of Alita: Battle Angel was held
at VR ZONE SHINJUKU in Tokyo on February 14.
According to the reports by Japanese media, Yukito Kishiro, the original author of Japanese cyberpunk
manga Gunnm, on which the live-action film is based, was very much satisfied with the long-awaited
adaptation. The live-action project was originally launched in 2003.
He had already seen the film four times (for free. He said it was the original creator's privilege), and the
Japan premiere screening was his fifth. He said on the stage, "Thanks to the great staff, it has become
the greatest movie in the world. Every time I see, I can find something new. The composition is amazing.
All scenes are special and there are no unneeded ones. It is so exciting that I can't believe that I created
the original story."
#アリータ の故郷凱旋にファン熱狂❗

『アリータ:バトル・エンジェル』豪華ジャパンプレミアに、ローサ・サラザール、上白石萌音ら日米スタッフ・キャストが集結‼

詳細・フォトギャラリーは公式FBを????https://t.co/29yfXK8zVW

映画の感想まとめは????https://t.co/ecjoHSiA0m#アリータ降臨 pic.twitter.com/Xmh5JAEzfB

— 映画『アリータ:バトル・エンジェル』公式 (@AlitaMovieJP) 2019年2月15日
Alita has arrived in #Japan! See photos from the Tokyo premiere, and get your tickets at https://t.co/9oEGhwKxdT to see #Alita: Battle Angel, now playing in theaters. pic.twitter.com/K4MUADnWa1

— Alita: Battle Angel (@AlitaMovie) 2019年2月15日
As reported, Kishiro previosuly posted his comment that praised the film very highly.
"The core part of the manga was brilliantly passed on to the film. Including the characters' emotion
and raison d'etre, they were perfectly reflected in the film, so I was very happy."
同ビジュアルは、2/12発売の「イブニング」で表紙を飾ります❗

なお、木城氏は「漫画の核心部分が見事に継承されていた。キャラクターの心の動きや存在理由も含めて、ちゃんと映画で反映されていて、非常に嬉しかったです」と映画を大絶賛‼

原作者も太鼓判の本作にご期待下さい❗#アリータ降臨 pic.twitter.com/jgg2oIYbwZ

— 映画『アリータ:バトル・エンジェル』公式 (@AlitaMovieJP) 2019年2月8日
---
The live-action adaptation directed by Robert Rodriguez (Spy Kids, Sin City) will be released in
Japan on February 22, one week later than its US release.
Japanese dub trailer
---
Source: Eiga. com, Comic Natalie, Cinema Today
© 2018 Twentieth Century Fox Film Corporation.