All-episode screening event will be also held on March 29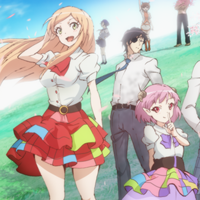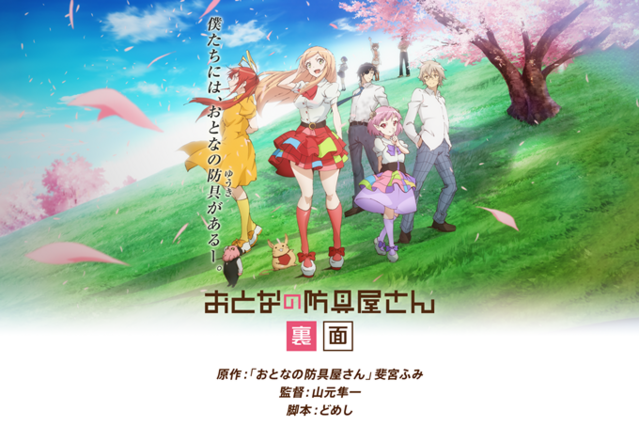 The largest Japanese mobile phone operator NTT Docomo announced today that three new anime
episodes based on Fumi Ayamiya's fantasy comedy manga Otona no Bouguya-san/Armor Shop for
Ladies & Gentlemen will be steamed exclusively on its streaming service dAnime Store in March.
The episodes will be produced as the "uramen (back side)" of the anime adaptation project. And
popular voice actress Yui Ogura (Kokona Aoba in Encouragement of Climb) newly join the voice as
Emina, in addition to the main cast of the 12-episode TV anime aired from October to December 2018.
"Otona no Bouguya-san (Uramen)" streaming schedule:
(to be posted every Wednesday at 12:00)
The first episode: Match 6, 2019
The second episode: March 13, 2019
The third episode: March 20, 2019
After the streaming, an all-episode screening event, including the new three, will be held at Aeon
Cinema Itabashi in Tokyo at 19:00 on March 29. Mark Ishii (Kautz), Yui Ogura (Emina), Junichi Yamamoto
(director), and Shun Fukutome (producer) will also join for a stage talk show.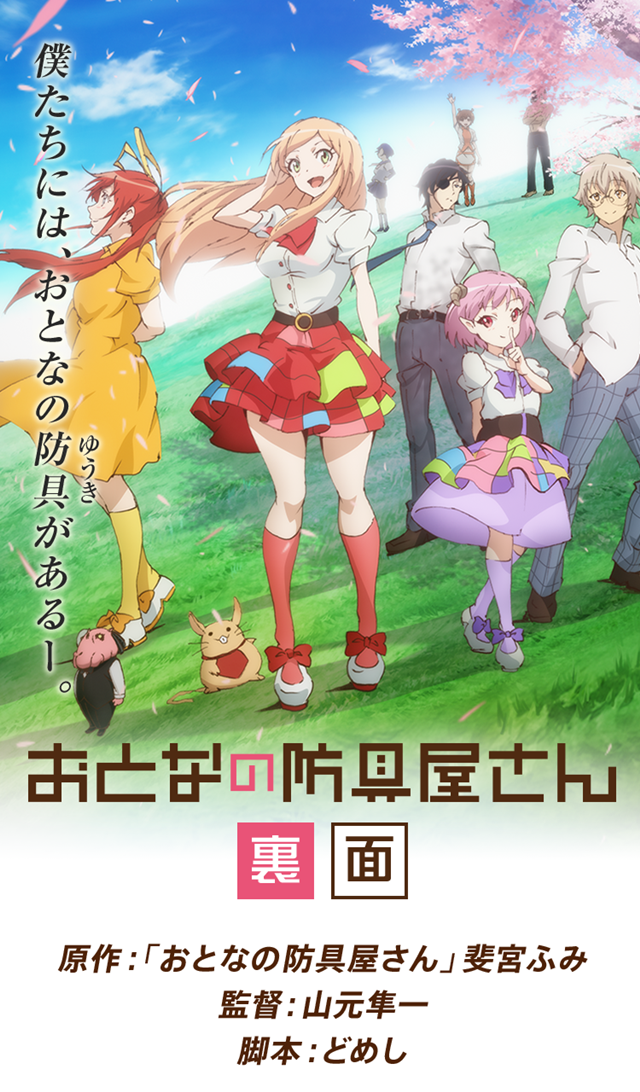 TV anime main staff:
Director: Junichi Yamamoto (Pop Team Epic trailer director)
Series composition: Domeshi (Magical Circle Guru Guru), Junichi Yamamoto
Character design: Kosuke Iwanaga
Game character design: Cassie
Music producer: Yoshitada Fukuhara (Kemono Friends), Hajime Touma (Pocket Monsters)
Sound director: Yukio Nagasaki
Sound production: S-TAR7
Music: Keiji Inai (Is It Wrong to Try to Pick Up Girls in a Dungeon?)
Editing studio: IMAGICA IMAGEWORKS
Animation production: IMAGICA IMAGEWORKS
Main voice cast:
Kautsu: Mark Ishii (Hikari Hino in Love Rice)
Ririeatta: Nao Toyama (Rin Shima in Laid-Back Camp)
Naden: Takahiro Sakurai (Osomatsu Matsuno in Mr. Osomatsu)
Mokuku: Nichika Omori (Yurine Hanazono in Dropkick on My Devil!)
Frearika: Mikako Komatsu (Seishiro Tsugumi in Nisekoi)
Rose: Chiaki Takahashi (Azusa Miura in The [email protected])
Naden (boy): M.A.O (Luluco in Space Patrol Luluco)
Demon king: Enako (Rin in Transforming Girls)
TV anime trailer A
Trailer B
---
Source: NTT Docomo press release
©Fumi Ayamiya/COMICSMART INC.