Her official YouTube channel has attracted 218,500 subscribers since September 2017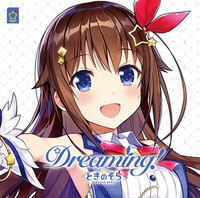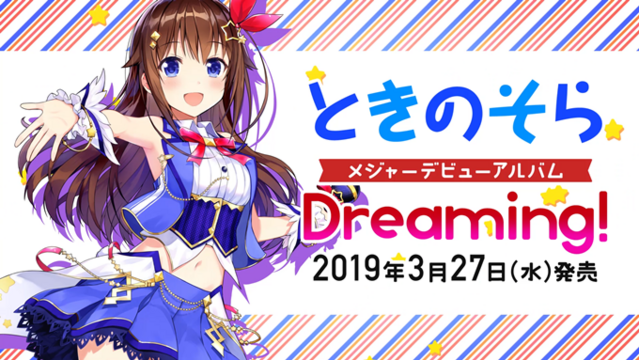 Victor Entertainment's official YouTube channel has started streaming a 90-second music video
for "Kotoba Kaze" (The Wind of Words), the lead track from virtual YouTuber Tokino Sora's major
debut album "Dreaming!" to be released in Japan on March 27, 2019.
The 18-year-old idol character launched her official YouTube channel "SoraCh." in September 2017,
and has posted various videos to introduce her singing performances, aided by her best friend A-chan
and teddy bear character Ankimo. The channel has attracted 218,500 subscribers so far. Her dream
is to hold her solo concert at Yokohama Arena (capacity: 17,000) in Kanagawa Prefecture someday.
YouTube "SoraCh. Tokino Sora Channel"
https://www.youtube.com/channel/UCp6993wxpyDPHUpavwDFqgg/featured
Tokino Sora official Twitter:
https://twitter.com/tokino_sora
"Kotoba Kaze" MV
First press limited edition CD jacket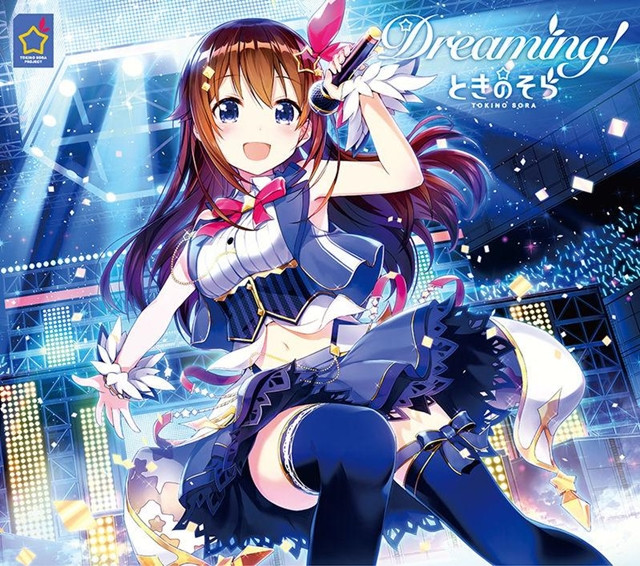 Regular edition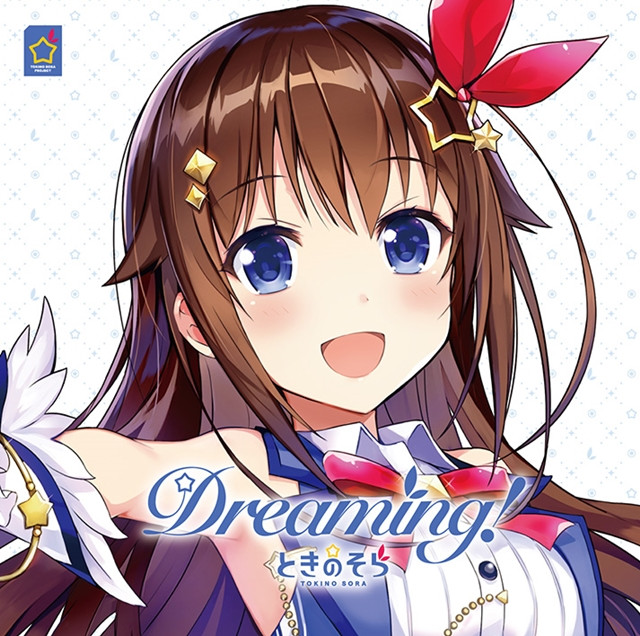 Song list:
1. "Dream☆Story" written/composed by Kinoshita
2. "Heroic Heroine" by buzzG
3. "Kotoba Kaze" by Shinya Tada
4. "Hoshi no Furu Niwa" by Aruku Hito
5. "Saenai Jibun ni Love Song wo" by Ishiburo
6. "IMAGE source" by Sho Watanabe
7. "Blend Caravan" by Sho Watanabe
8. "Miren Record" by 40mP
9. "Umi yori Fukai Sora no Shita" by Ago Aniki
10. "Sonna Ame no Hi niwa" by Harumaki Gohan
11. "Metro Night" by Haruno
12. "Wandering Days" byDios & Signal-P
13. "Suki, Naichaisouda" written by Nanami Matsumoto/composed by Kohei Aoki
14. "Okaeri" by Wataru Sena"
15. "Yumeiro Asterisk" (Dreaming! ver.) by Teikuru
"Blend Caravan" MV
Tokino Sora official visuals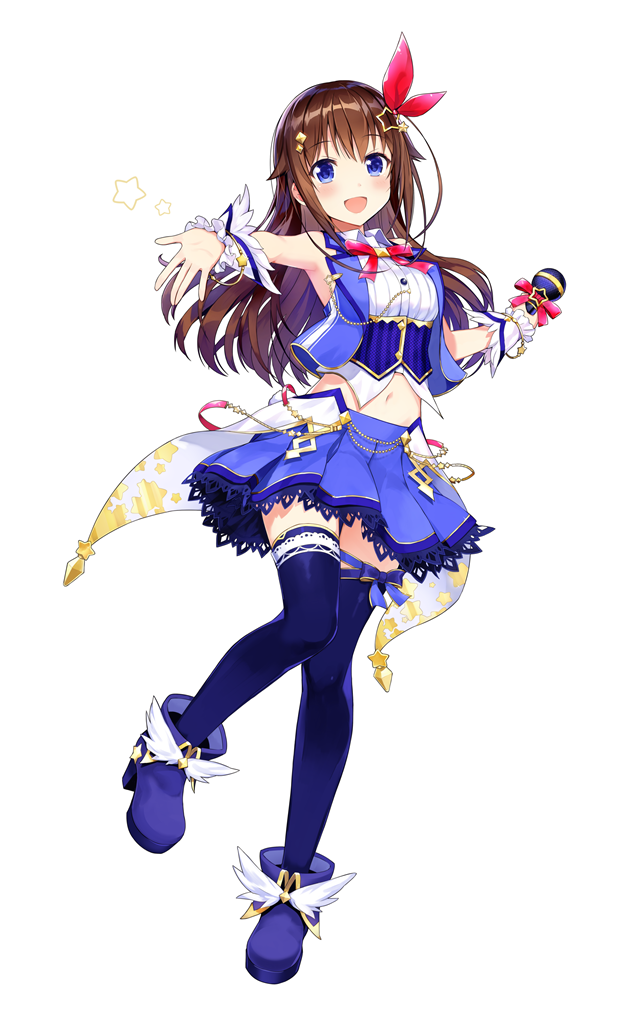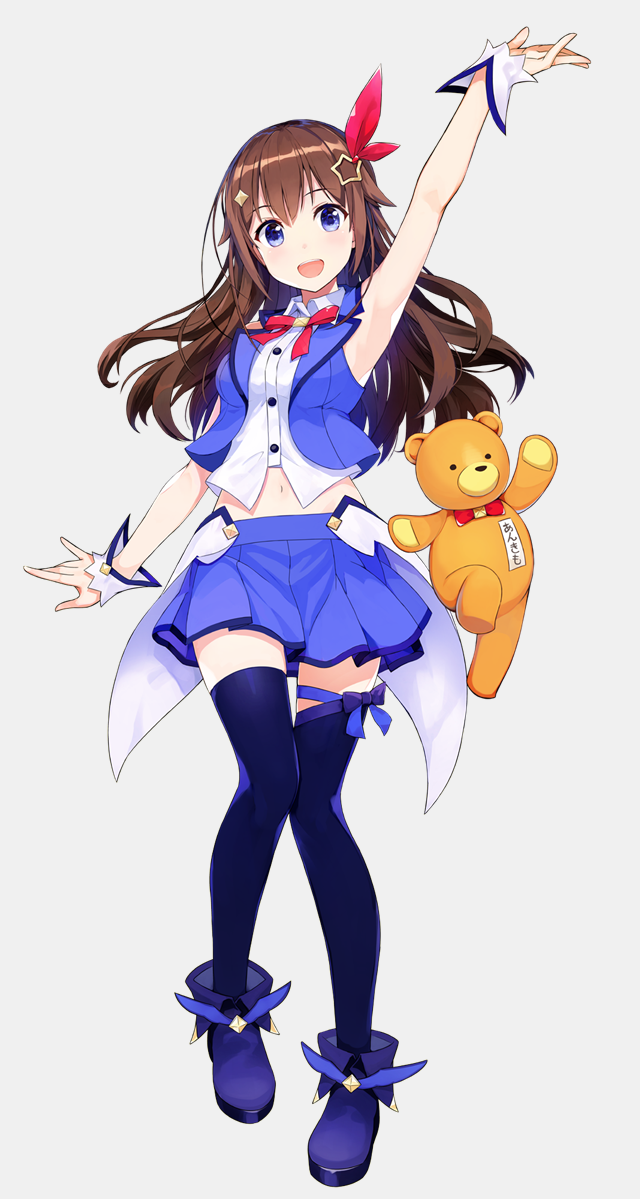 ---
Source: Cover press release, Victor Entertainment official YouTube channel