164,800-yen (1,490 US dollars) item will be shipped in October 2019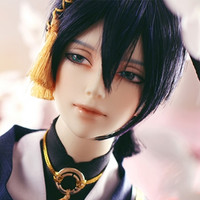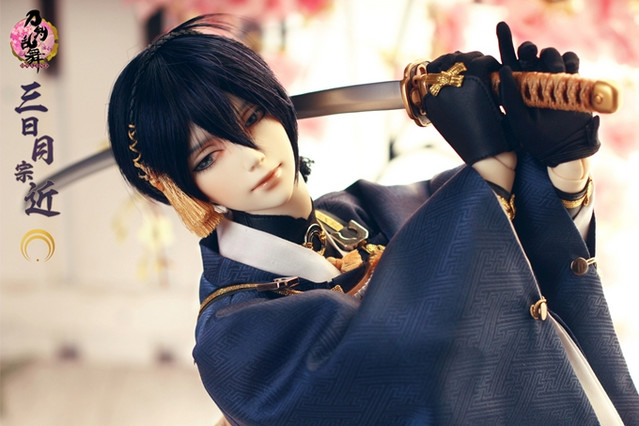 Osaka-based company Vodaless will start accepting pre-orders for a 70cm-tall ball-jointed cast doll
inspired by Mikazuki Munechika, who is said to be the most beautiful one among the five greatest
Swords in the Touken Ranbu -ONLINE- franchise, on its online store DOLK from March 1, 2019.
He is the second cast doll from the franchise following Kashuu Kiyomitsu originally released in November
2017. Pre-orders for the re-release of the Kiyomitsu doll will also start on the same day.
The price for the doll set including wig, eyes, sword, costume set (hair accessory, sandals), box, certificate,
and manual is 164,800 yen (before tax/about 1,490 US dollars). Pre-orders will be accepted until March 31,
and its scheduled shipping date is October 2019.
PV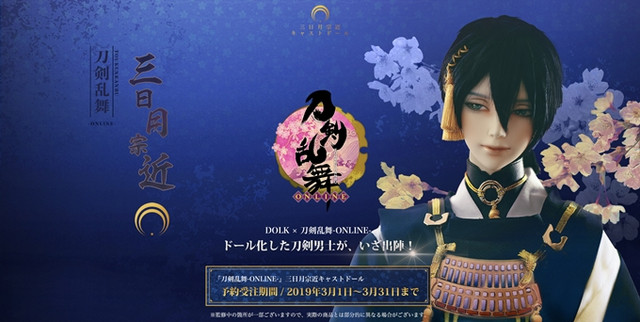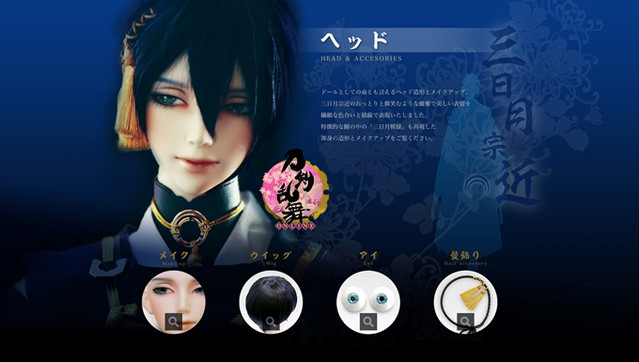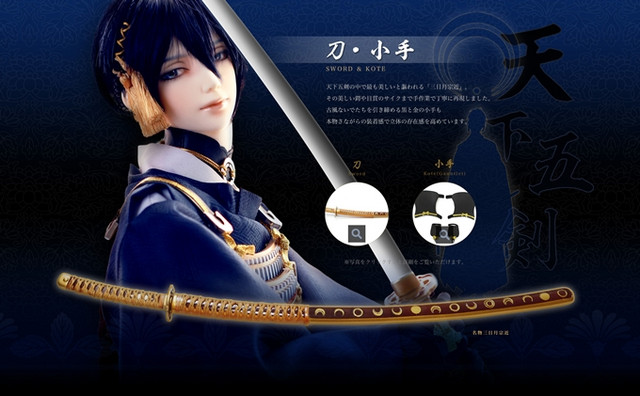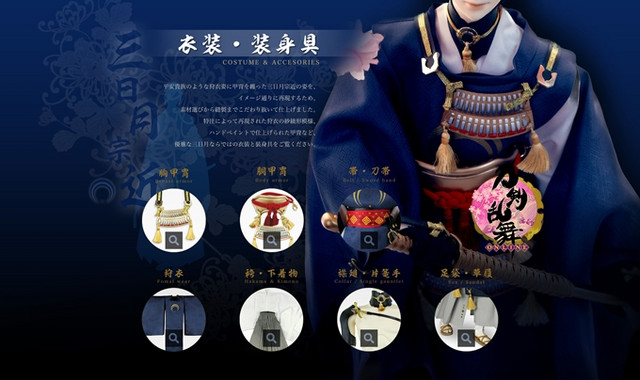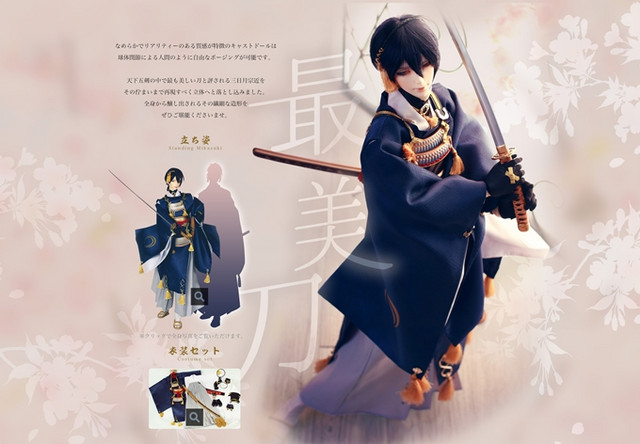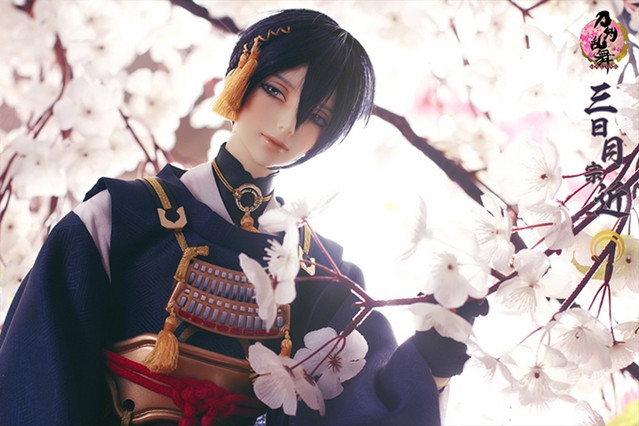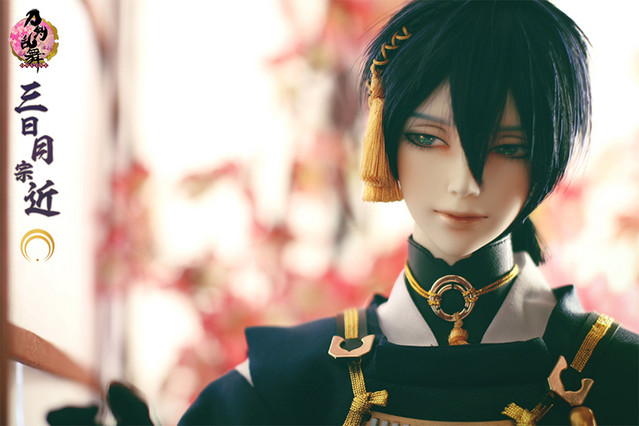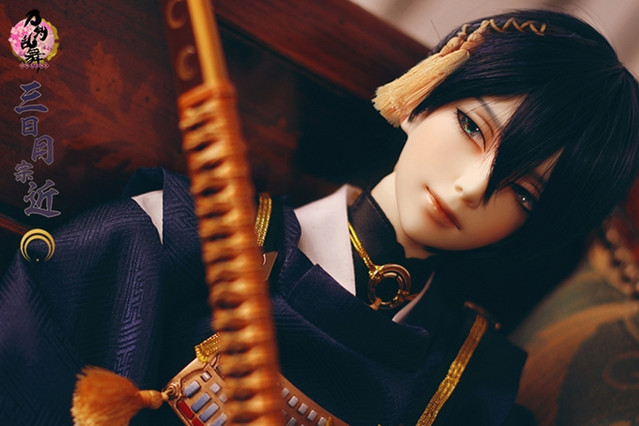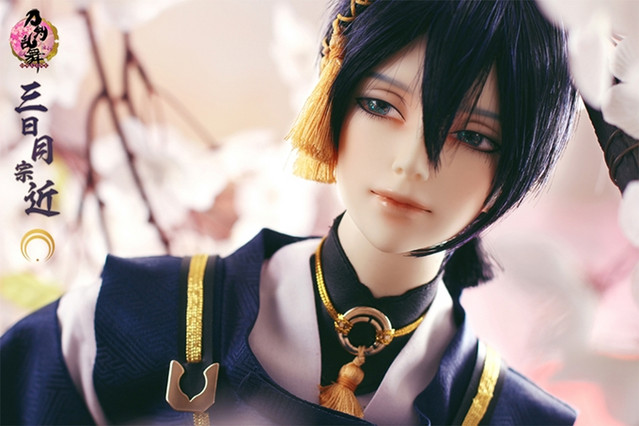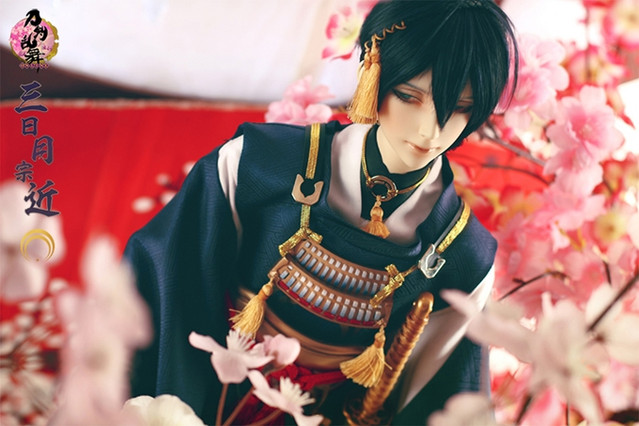 ---
"Black Butler: Grelle Sutcliff" cast doll PV (September 2017 release)
"Touken Ranbu: Kashuu Kiyomitsu" cast doll PV (November 2017 release)
"Attack on Titan: LEVI" cast doll PV (July 2018 release)
---
Source: Vodaless press release
©2015-2019 DMM GAMES/Nitroplus