City Hunter and Code Geass still stay in the top 10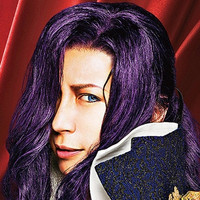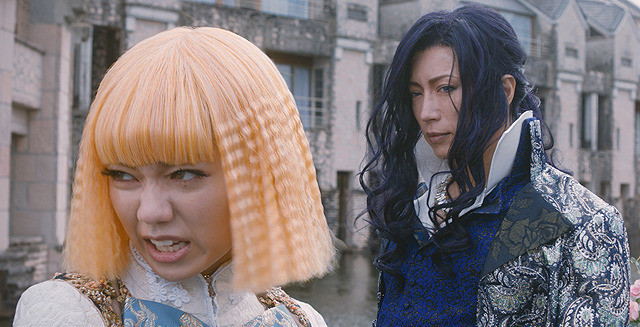 A low-budget film based on a self-deprecating local comedy manga from the 1980s played an equal box
office battle against a 200 million dollar budget Hollywood film also based on a manga from the 1990s.
The live-action film adaptation of Mineo Maya (Patarillo!)'s manga Tonde Saitama, helmed by renowned
comedy director Hedeki Takeuchi (Thermae Romae series), was released in 318 theaters across Japan
on February 22, and earned a surprisingly good 259 million yen on 191,000 admissions in its first Saturday
and Sunday, and became the top-grossing film of the weekend of February 23-24. The film ranked No.1
in Pia's first day satisfaction ranking with a 93.5% approval rating.
The prefecture that attracted the most audience in Japan was, of course, Saitama, which put the film on
23 screens. The film's three-day gross was 330,949,400 yen with 247,968 admissions, and it is expected
to earn around 1.5 billion yen by the end of its run in Japan.
Very close second was Alita: Battle Angel, the long-awaited live-action film based on Yukito Kishiro's cyberpunk
manga in the 1990s, Gunnm. The Robert Rodriguez (Spy Kids, Sin City)-directed adaptation was released
in 358 theaters last Friday, 40 more than Tonde Saitama had, and made 248 million yen on 152,000 admissions
in its first Saturday and Sunday, which was a bit below expectations. Its first three-day total was 342.66 million
yen, and 59.9% of it was made from the premium format screenings including IMAX, 3D, and MX4D.
Meanwhile, both City Hunter The Movie: Shinjuku Private Eyes and Code Geass: Lelouch of the Re;surrection
still ranked in top 10 in their third weekend. The former ranked eighth and its total gross finally reached the
one billion yen mark, and the latter was on tenth with 700 million yen.
---
Weekend box office in Japan (February 23-24, 2019)
(ticket sales basis)
1 (new). "Tonde Saitama"
2 (new). "Alita: Battle Angel"
3 (new). "My Girlfriend is a Wizard"
4 (1). "Fortuna no Hitomi"
5 (4). "Masquerade Hotel"
6 (3). "Nanatsu no Kaigi"
7 (2). ""Aquaman"
8 (5). "City Hunter The Movie: Shinjuku Private Eyes"
9 (7). "Bohemian Rhapsody"
10 (6). "Code Geass: Lelouch of the Re;surrection"
---
"Tonde Saitama" trailer
"Alita: Battle Angel" Japanese dub trailer
---
(C)2019 Movie "Tonde Saitama" Production Committee
(C) Mineo Maya "Kono Manga ga Sugoi! comics Tonde Saitama"/Takarajimasha
© 2018 Twentieth Century Fox Film Corporation.