Come meet Xanthe as she participates in panels, signs autographs, and more!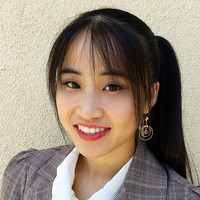 Another guest has been revealed for Crunchyroll Expo 2019, which is set to take place from August 30 to September 1 at the San Jose Convention Center. The latest guest to get in on the fun is voice actress Xanthe Huynh, who will be on hand to participate in panels, autograph sessions, and more!
Xanthe Huynh is a voice actress currently working out of Los Angeles. She credits winning the voice acting competition at Anime Expo called AX Idol to her years of theater training. After making it as a finalist, she was invited by Bang Zoom! Entertainment to come in for an audition and has been working since!
Some of her anime roles are Menma in anohana: The Flower We Saw That Day, Hidomi in FLCL Progressive, Hanayo Koizumi in Love Live! School Idol Project, Yuna Yuki is Yuki Yuna is a Hero, Miuna Shiodome in A Lull in the Sea, Momo in March Comes in Like a Lion, Palla-Palla in Sailor Moon SuperS, Ui Hirasawa in K-On!, Sachi in Sword Art Online, Bebe/Nagisa in Puella Magi Madoka Magica the Movie: Rebellion, PotClean in Hunter x Hunter, Fuyumi Yanagi in Blood Lad, Maquia in Maquia: When the Promised Flower Blooms, Nonoko in Dragon Dentist, Anna/Moe in SAO Alternative: Gun Gale Online, Siesta in The Familiar of Zero, Sanae Nagatsuki in Squid Girl, and Monaka Noguchi in Kite Liberator.
You may have heard her in video games such as Haru Okumura in Persona 5, Eir in Fire Emblem Heroes, Nico Emery Valkyria Chronicles 4, Vatista in BlazBlue Cross Tag Battle, Cooking Cat in A Hat in Time, Mystic Enchantress Nu Wa in SMITE, Willo in Paladins, Altina in The Legend of Heroes: Trails of Cold Steel II, Meruru in Atelier Meruru: The Apprentice of Arland, Lyn in Fist of the North Star: Lost Paradise, Falcom in the Hyperdimension Neptunia Series, Miho in Seven Knights, Ein Al and Poona in Hyperdevotion Noire: Goddess Black Heart, Mani in Witch and the Hundred Knight, Nene in Omega Quintet, and Mist in Rune Factory: Frontier.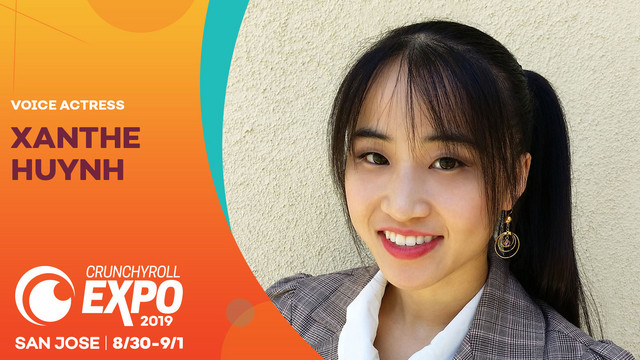 You can follow Xanthe Huynh on Twitter, Instagram, and Facebook.
Stay tuned to Crunchyroll News for more Crunchyroll Expo 2019 announcements!
>>Visit the Crunchyroll Expo 2019 Website!