The 20th film has become the top-grossing one in the Dragon Ball anime franchise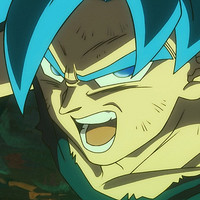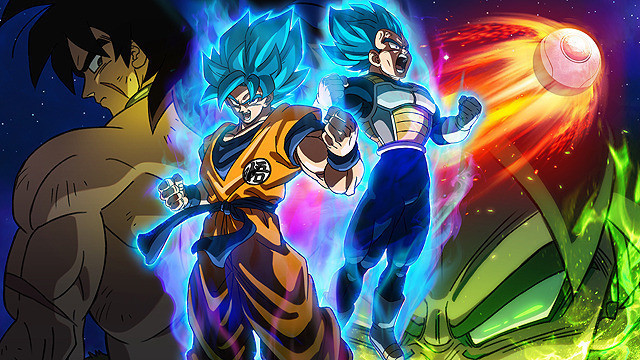 Toei Video has confirmed that a DVD/Blu-ray of Toei Animation's 20th Dragon Ball film, Dragon Ball
Super: Broly is set to be released in Japan on June 5, 2019. Its first press limited edition will come with
a bonus disc that contains TV spots, PVs, the film's world premiere event held at Nippon Budokan on
November 14, 2018, and the stage greeting event at the Marunouchi Toei theater in Tokyo on December
15. The film's animation director Naohiro Shintani newly draws an illustration for its outer case.
- First press limited edition: Blu-ray (8,800 yen)/DVD (7,800 yen)
(Bonus items: Saiyan tin badge set, 32 postcards, original card folder, 60-page booklet)
- Regular edition: Blu-ray (4,800 yen)/DVD (3,800 yen)
PV for the DVD/Blu-ray release
---
Dragon Ball Super: Broly was released in 361 theaters in Japan on December 14, 2018. It has earned
a massive 3.89 billion yen (about 34.8 million US dollars) from its 53-day run in Japan and has become
the top-grossing film in the 33-year-old Dragon Ball anime franchise, surpassing the previous record of
3.74 billion yen marked by Dragon Ball Z: Resurrection 'F' in 2015.
In the US, the film was released by FUNimation Films on January 16, 2019. It made $30,712,119 and
has also become the third top-grossing Japanese animation film, behind only Pokemon: The First Movie
(1999/$85,744,662) and Pokemon: The Movie 2000 (2000/$43,758,684).
According to Toei Video, its worldwide gross has already surpassed 12 billion yen.
世界を熱狂させた大ヒット映画「#ドラゴンボール超ブロリー 」のブルーレイ&DVDが6月5日(水)発売決定!レンタル同時開始。本日より予約開始の初回生産限定・特別限定版は作画監督の新谷直大による新規描き下ろしアウターケース付き。詳細はこちらまで????https://t.co/wzsgg4rieO pic.twitter.com/nGg2mH0Otd

— 「ドラゴンボール超」TV・映画公式 (@DB_super2015) 2019年3月3日
---
Source: Toei Video
© Bird Studio/Shueisha
© "2018 Dragon Ball Super" Production Committee