World premiere screening will be held in Tokyo on March 31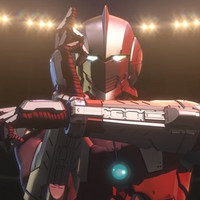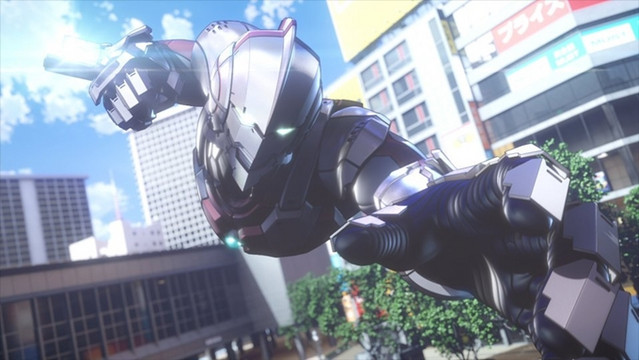 Tsuburaya Productions' official YouTube channel for the upcoming 3DCG web anime adaptation of Eiichi
Shimizu (story) and Tomohiro Shimoguchi (arts)'s ULTRAMAN manga today posted a 100-second new PV
introducing more new footage, character voices, and its theme song "Sight Over The Battle" performed by
two-member unit OLDCODEX. Release date of the song has not been announced yet.
The anime is co-directed by Kenji Kamiyama (Ghost in the Shell: Stand Alone Complex) and Shinji Aramaki
(Appleseed), and co-produced by Production I.G and Sola Digital Arts. Nobuko Toda (One Week Friends)
and Kazuma Jinnouchi (Halo 5:Guardians) jointly work on soundtrack music.
The 3DCG anime ULTRAMAN, based on the sequel manga to Tsuburaya's classic tokusatsu TV series
Ultraman in 1966-1967, featuring the original protagonist Shin Hayata's son Shinjiro, is set to premiere
on Netflix worldwide on April 1, 2019. One day before the web premiere, its world premiere screening
event will be held at the Marunouchi Piccadilly theater in Tokyo on March 31.
【3月31日ワールドプレミア詳細解禁!】
「ULTRAMAN」第1話第2話の世界最速上映に、木村良平、江口拓也、潘めぐみ、諸星すみれ、神山健治監督、荒牧伸志監督の登壇が決定!場所は丸の内ピカデリー! 2月25日12時よりローソンチケットにて先行予約開始です! #ULTRAMANhttps://t.co/IWTPa0vEdZ pic.twitter.com/Vy6gldrdLj

— 「ULTRAMAN」2019.4.1世界同時配信決定!【漫画&アニメ公式】 (@heros_ultraman) 2019年2月21日
Main voice cast:
Shinjiro Hayata: Ryohei Kimura (Ryota Kise in Kuroko's Basketball)
Dam Moroboshi/SEVEN: Takuya Eguchi (Hachiman Hikigaya in My Youth Romantic Comedy Is Wrong, As I Expected)
Seiji Hokuto/ACE: Megumi Han (Gon Freecss in Hunter x Hunter)
Shin Hayata: Hideyuki Tanaka (Donquixote Doflamingo in One Piece)
Key visual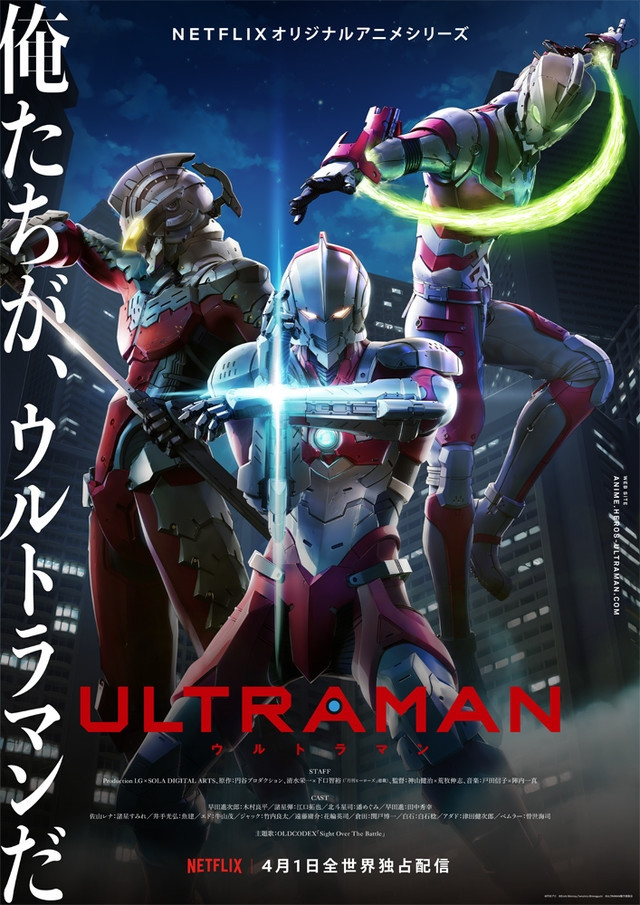 ---
Source: Tsuburaya Productions7 "ULTRAMAN" official YouTube channel
(C)Tsuburaya Productions
(C)Eiichi Shimizu,Tomohiro Shimoguchi
(C)ULTRAMAN Production Committee