Saitama VA Makoto Furukawa sings the ED song "Chizu ga Nakutemo Modorukara"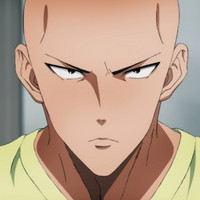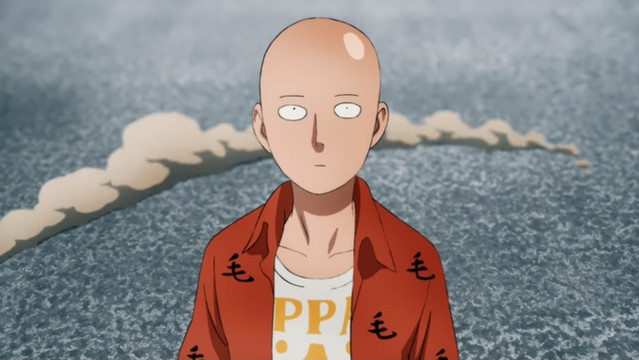 The official website for the TV anime adaptation project based on ONE and Yusuke Murata's superhero-
themed action comedy manga One-Punch Man announced today that its highly-anticipated TV anime
second season is set to premiere on TV Tokyo, TV Osaka, and TV Aichi at 25:35 on April 2 (JST).
The site is also updated with a new key visual.
【解禁】TVアニメ「ワンパンマン」第2期は4/2(火)より毎週火曜25:35テレビ東京、テレビ大阪、テレビ愛知にて放送開始!そしてニコニコ生放送、あにてれにて同時配信!初回は放送開始記念特番を放送!キービジュアルも公開! https://t.co/ZEx0x1ZFAM #onepunchman pic.twitter.com/On4sQSd7Zr

— TVアニメ「ワンパンマン」公式 (@opm_anime) 2019年3月5日
In addition to the new OP song "Seijaku no Apostle" performed by JAM Project, the second season's
ED song "Chizu ga Nakutemo Modorukara" (I will be back even if without a map) is confirmed to be
sung by 29-year-old voice actor Makoto Furukawa, who has been voicing the protagonist of the anime,
Saitama. It will be released as his second solo single from Lantis on May 22, 2019.
【ED】TVアニメ「ワンパンマン」第2期エンディング主題歌は古川慎さん「地図が無くても戻るから」に決定!5/22(水)発売!サイタマ役でおなじみの古川さんにアーティストとして担当していただきます!AJで生歌も初披露予定! https://t.co/IqiNYco6z5 #onepunchman pic.twitter.com/7qT5ARdSvS

— TVアニメ「ワンパンマン」公式 (@opm_anime) 2019年3月5日
The cast gathered for the first voice recording session
【アフレコ写真&キャストコメント】TVアニメ「ワンパンマン」第2期アフレコ集合写真と、古川慎さん、石川界人さん、安元洋貴さん、早見沙織さん、緑川光さんのコメントを公開!皆さんのコメント通りすごくよい雰囲気で収録しています! https://t.co/bmOuxJ8Qnl #onepunchman pic.twitter.com/txZcQBuG4F

— TVアニメ「ワンパンマン」公式 (@opm_anime) 2019年3月5日
2nd season PV with English subtitles
Main staff:
Based on Original Work by: ONE, Yusuke Murata
Director: Chikara Sakurai
Script: Tomohiro Suzuki
Character Design: Chikashi Kubota
Sound Director: Yoshikazu Iwanami
Music: Makoto Miyazaki
Opening Theme: JAM Project
Ending Theme: Makoto Furukawa
Animation Production: J.C.STAFF
Main voice cast:
Saitama: Makoto Furukawa
Genos: Kaito Ishikawa
Speed-o'-Sound Sonic: Yuki Kaji
Terrible Tornado: Aoi Yuki
Silverfang: Kazuhiro Yamaji
Atomic Samurai: Kenjiro Tsuda
Child Emperor: Minami Takayama
Metal Knight: Tessyo Genda
King: Hiroki Yasumoto
Zombieman: Takahiro Sakurai
Drive Knight: Yoji Ueda
Pig God: Daisuke Namikawa
Superalloy Blackluster: Satoshi Hino
Watchdog Man: Yuji Ueda
Flashy Flash: Kohsuke Toriumi
Tank-top Master: Katsuyuki Konishi
Metal Bat: Wataru Hatano
Puri-puri Prisoner: Masaya Onosaka
Handsome Kamen Amai Mask: Mamoru Miyano
Hellish Blizzard: Saori Hayami
Mumen Rider: Yuichi Nakamura
Garou: Hikaru Midorikawa
---
Source: TV anime "One-Punch Man" official website / Twitter
(C) ONE, Yusuke Murata/Shueisha, Hero Association Headquarters