Haruka Fukuhara (Kirakira PreCure a la Mode) voices the protagonist girl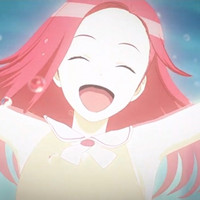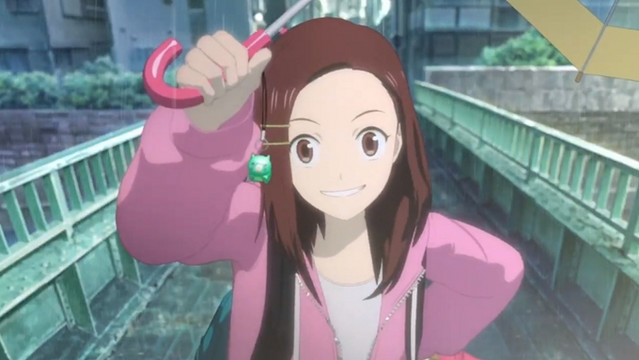 The official YouTube channel for "Marui no Anime," a joint project amomg Marui Group that owns various
fashion buildings across Japan, film company Toho, and CG anime production company Orange, has started
streaming a 160-second original short promotional anime "Soba he" (To be Near You).
Synopsis:
One rainy day, Osamu gets on his way back home. Then he finds out the umbrella that Sayu gave to him as
a present is missing. The umbrella transforms into a girl, and starts moving around the city that gets rained on.
Full version
Short version
Main staff:
Director: Toshimasa Ishii (Mirai assistant director)
Character designer: Ayako Hata (Mirai animation director)
Concept art: Yoshihiro Nagazuna (Moom art director)
Music: Kensuke Ushio (A Silent Voice, Liz and the Blue Bird)
Producer: Katsuhiro Takei (Land of the Lustrous producer)/Kiyotaka Waki (Land of the Lustrous line producer)
Production: Orange (Land of the Lustrous)
Voice: Haruka Fukuhara (Himari Arisugawa/Cure Custard in Kirakira PreCure a la Mode)
【オリジナルショートアニメーション『そばへ』】公開しました!監督は「未来のミライ」の助監督を務めた石井俊匡氏。女優・声優と活躍中の福原遥さんが本作の声を担当。ある雨の日の出来事を美しい映像と音楽で表現しています。
公式サイト >https://t.co/OgCWdleNtT
#マルイ_そばへ #そばへ pic.twitter.com/ymzo6RFXFO

— マルイノアニメ (@marui_anime) 2019年3月7日
---
Source: "Marui no Anime" official website
©2019 MARUI GROUP CO., LTD.